Fall has arrived and Jerro is here with his debut album, Coming Home, to cozy up to which is out on Lane 8's imprint This Never Happened.
---
There has been an influx of incredible artists in the realm of melodic house due partly to the influence from Lane 8 and his label, This Never Happened. Artists like Paraleven, Le Youth, and Sultan + Shepard have showcased their skills and delivered some incredible work, and another producer on the label, Jerro, has effortlessly done just that.
Jerro has consistently delivered beautiful tracks on the This Never Happened for years now. Releases like Pantheon and Closer helped solidify his ability to create soundscapes filled with airy melodies, light vocals, and powerful grooves, which only further won over the hearts of fans worldwide. Now, Jerro has released his debut, full-length album on the imprint, Coming Home, to further put his abilities on display.
Coming Home is an album that feels like a fire-lit cottage on a cool day in fall. It's warm, vivid, and kind from the moment the album starts to the very last chord at the end. This album is dynamic yet consistently overflowing with passion and love – something not unfamiliar with Jerro's works. He almost dares listeners not to be filled with happiness and joy while listening to the tracks found within it. It begs for fans to take a break from the hustle and bustle of the outside world and to sit back, relax and enjoy the loving embrace that the album offers.
Give Jerro's Coming Home a listen on Spotify or your favorite platform, and take a gander below to see our take on this magical album.
Stream Jerro – Coming Home on Spotify:
---
Like a subtle yet noticeble cool breeze, the album starts off with its title track that gives chills and goosebumps.
As "Coming Home" crescendos into action, a smile will grow on listeners' faces as they close their eyes and turn the volume up to let their bodies sway with the melodies. Airy soundscapes, filtered vocals, and lovely harmonies bring this song to life, and that carries on fully in the next track, "Too Weak," which introduces the first vocals on the album.
The next track carries the feel-good vibes, welcoming fans to focus on vocals and providing a much-appreciated groove. "Too Weak" calls on frontal female vocals to evoke a comforting feeling as the toe-tapping melody fills ears. It's catchy, it's fun, and it's a beautiful way to send us off on our journey throughout the rest of the album.
Not all is relaxing and content as "Sweeping" brings about a darker, more mysterious tone to the album.
"Sweeping" brings on a more intense sound using minor chords and an emphasis on percussions. Listeners can feel a sense of mystery and unexpectedness with this track. The stormy melodies and dark crescendos propel the listener into the darkness like an overcasting raincloud. As it ends on a darker note, the buildup and the drop are mystifying and engulfing. Similar tones can be found later on the album when "Autoreactive" arrives to evoke the same sort of feelings.
It's tracks like "Sweeping" and "Autoreactive" that provide added complexity to Coming Home. Though Jerro has capitalized on joyful sounds, there's an edge to his artistry that he is trying to expose here. The tracks are dynamic and fun yet still have that signature Jerro sound that is apparent throughout the album.
Breakbeats coupled with soothing vocals are featured in "Lost for Words" – an unexpected, yet welcomed change of color.
As Jerro presses on, he incorporates a bit of a different style of producing to show a level of versatility. The previously released single "Lost for Words" features the voice of Panama and packs one heck of a punch. The breakbeat backing the vocals is different compared to the rest of the album and emphasizes emotion. It's a breath of fresh air to hear this type of track in the middle of the album.
Although "Are You There" comes a bit later in the album, the same refreshing feeling is conveyed through that tune as "Lost for Words." It stands out like a bright yellow leaf on a lush green tree as Jerro adds two-step elements with his short, accented percussion and lighter bass kicks. The added vocals carry the song to a gorgeous breakdown, leading right back to the fast-moving percussions and sustained melodies. It's a fantastic soundscape on the Coming Home journey, definitely one of the unique tracks on the album.
Blustery tracks like "Subtleties" and "Presence" uplifts and carries us to a progressive house paradise.
Our time has not come to an end just yet as the track "Subtleties" takes flight. This subtle little number adds a nice, progressive-focused touch to the album. Sustained chords meet the listener at the very beginning, with accents thrown throughout. A groovy melody is emphasized in the breakdown and takes us throughout the rest of the track. This and "Presence" are prime examples of how Jerro uses his skills in producing to create a flying feeling that sends the listener into euphoric bliss.
Put together a soft piano, soothing synths, a rising melody, and punchy percussions, and what do you get? "Presence." Like the wind blowing past an open fire pit, this track feels warm and comforting. It's sure to bring a smile to anyone's face. The melody is complex yet simple, strong yet soft, and energetic yet smooth. Fans will love how this sounds as he uses the silences to breathe incredible life into the track. It's a sign that the journey is close to the close, but the energy is not stopping yet.
Previously released tune "In The Dark" meets the ears like a much-needed gust of wind on a warm day.
"In The Dark" is one of those tracks where there's instant joy the moment it starts. It's like that feeling you get when a cool breeze comes on a warm day. From the moment Tailor starts singing, the joy only grows as the track continues. Meaningful lyrics and playful melodies fill the verse and chorus, giving the feeling of being very light-hearted and fun.
The beat that comes in is super bouncy and bound to make even the grumpiest scrooge do a little jig. It's uplifting, it's happy, and it's insanely catchy. The urge to put this one on repeat is what makes this track one of our favorites on the album. Anyone who likes Jerro's music will immediately bump this up to the highest volume. It's an addictive song and is guaranteed to get stuck in your head all day.
As if "In The Dark" wasn't joyous enough, "Stay" takes it to another level. This second to last track begs listeners with vocals saying "don't walk away," and after this great of an album, who would want to? Light chords and melodies fill the air, and the accented synths pop up like cinders from a fire. This song is bright, beautiful, and wastes no time in expressing its energy. The signature Jerro sound is all over this tune, and fans are sure to bask in its light from beginning to end.
Like the sudden smell of warm pumpkin and nutmeg, "Leave Me Here" wafts over the audio channels.
As the sun sets on this glorious album, "Leave Me Here" finally takes us home. This cheery tune sees Fractures join in on the fun and closes out the album that we've enjoyed so very much. The final track is an energetic number that surrounds the soul like leaves falling to the ground. A warm, comforting melody is such a great way to bring an end to Coming Home – and that's just what this track brings. It's the excitement you get when you smell a freshly baked pumpkin pie or cinnamon cider donuts fresh out of the oven.
Every song on Coming Home touches the soul and shows off Jerro's artistry. From the throes of "Autoreactive" to the intense happiness of "In The Dark," every song on the album evoked profound emotions within the mind. It's an album that will free the soul and carry it forward into the cooler months, and the world of progressive producers will not be the same now that Jerro has made his mark.
---
Jerro – Coming Home – Tracklist:
Coming Home
Too Weak
Sweeping
Lost For Words (with Panama)
Subtleties
In The Dark (with Tailor)
Presence
Are You There
Autoreactive
Stay
Leave Me Here (with Fractures)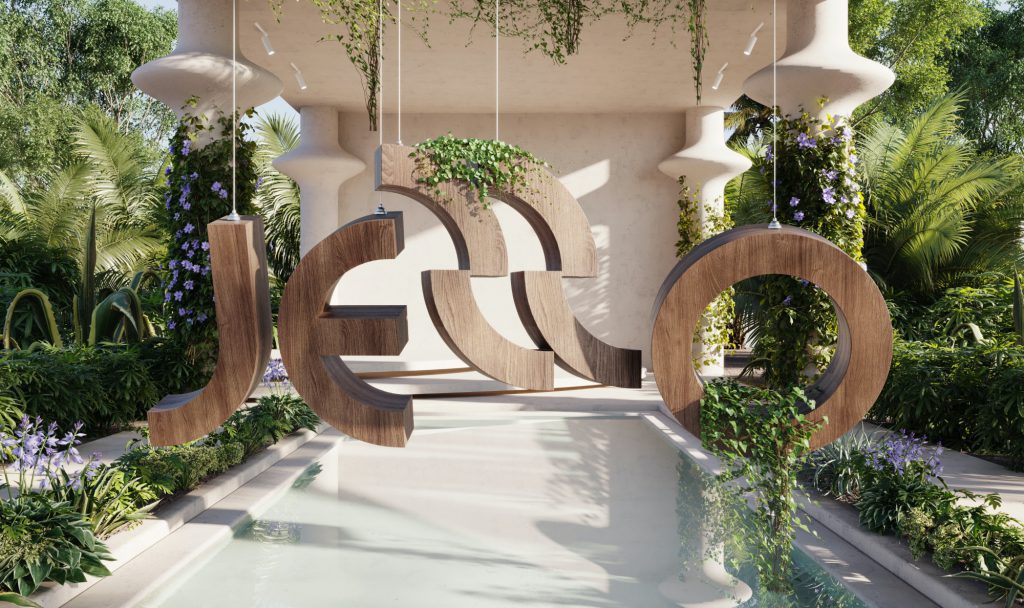 ---
Follow Jerro on Social Media:
Website | Facebook | Twitter | Instagram | SoundCloud | YouTube