After delivering Something, Everything earlier this year on This Never Happened, Sultan + Shepard have dropped four remixes from the album.
---
The new year brought exciting news for fans from Sultan + Shepard as within the first week of 2021 the duo announced that they would be unveiling an album on Lane 8's This Never Happened imprint. Already stunning with their previous releases on the label, when March rolled around the Something, Everything saw its release, it only further cemented their place among the greats in the melodic house scene.
Now, mere months after the release of Something, Everything, Sultan + Shepard have looked to fellow artists to put their spin on some of the tracks from the album to create Something, Everything Remixed. Available now across all platforms, this four-remix collection features the likes of Giorgia Angiuli, GVN, Keeno, and of course, Lane 8 as well, all of whom masterfully spin the tracks to create something fresh and new.
Lane 8 leads the charge on the remix album with a cut of "nCTRL" that injects plenty of energy from the jump to get your body moving to the beat while still inducing listeners into a state of melodic bliss along the way. Giorgia Angiuli arrives next with her cut of "Naama" which offers up sweeping soundscapes that you simply can't help but let yourself get immersed in. She twists the track in a new direction but keeps Nathan Nicholson's powerful vocals front and center.
Taking the reins next is GVN, with a breakbeat infused cut of "All That Remains" that is simply sublime. The light, airy tones come through in full – but don't fret if you think you'll be floating away to the clouds because the percussion is sure to keep you grounded and grooving. Then, Keeno lands on the compilation to bring it to a close with a drum and bass take on "White Lies" that will have listeners dancing their worries away wherever they might be listening to it from. It's a solid remix that will surely stir up some emotions inside anyone who presses play, and we couldn't think of a more transformative take to close Something, Everything Remixed out in style.
Listen to Something, Everything Remixed on Spotify or your preferred platform, and let us know which remix you loved the most in the comments.
Stream Something, Everything Remixed on Spotify:
---
Something, Everything Remixed – Tracklist:
nCTRL (Lane 8 Remix)
Naama (Giorgia Angiuli Remix)
All That Remains (GVN Remix)
White Lies (Keeno Remix)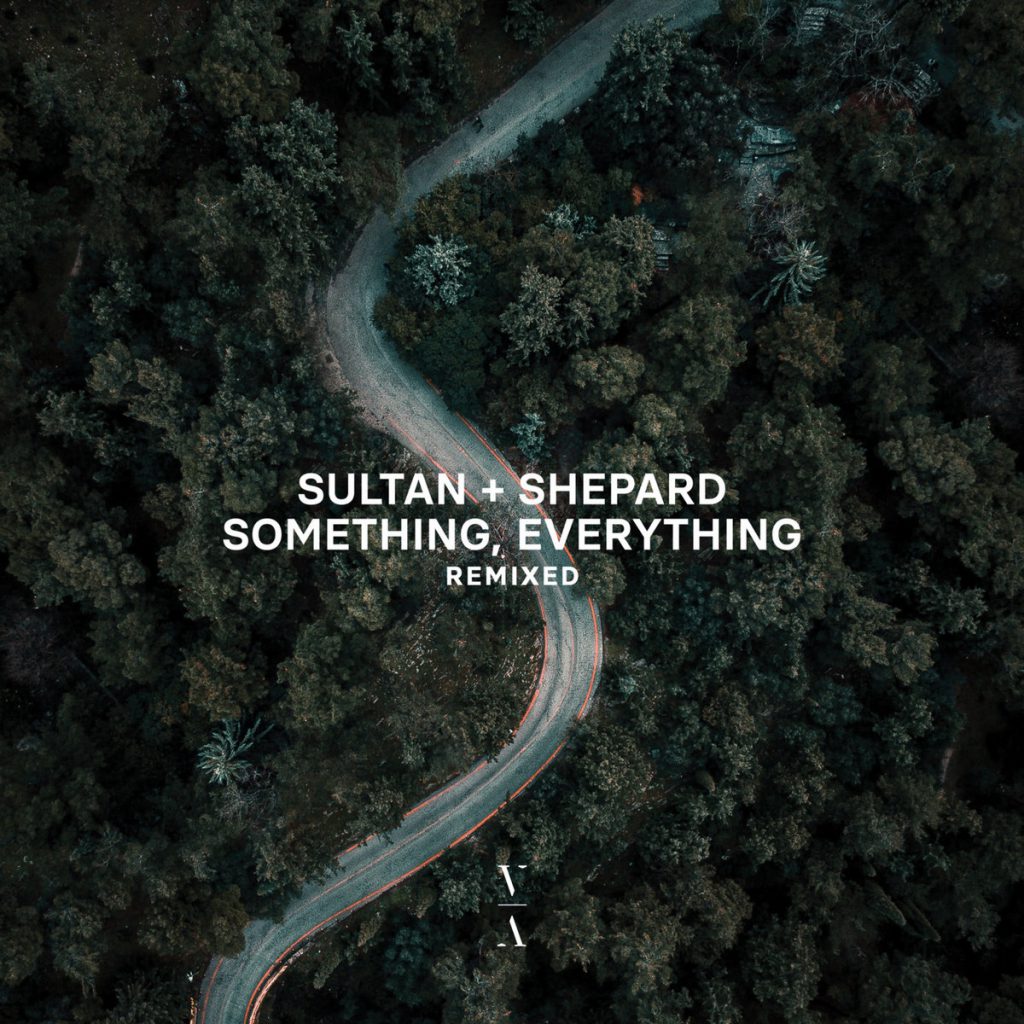 ---
Follow Sultan + Shepard on Social Media:
Website | Facebook | Twitter | Instagram | SoundCloud | YouTube