Joachim Pastor swung by to chat about his production process and more after the release of his debut album Greater Message.
---
If you could only describe the sound that French DJ and producer Joachim Pastor has defined himself over the years it would be timeless. After studying at the Versailles conservatory during the early years of his life, he discovered the world of music software and his initial dreams of playing guitar in a band shifted to ones centered in the electronic realm. The result of that new direction has been a decade of brilliant singles and EPs that have graced speakers around the world as well as his own imprint, Hungry Music.
But one thing that was missing from Joachim Pastor's growing discography – a true artist album that celebrates his intricate, emotional production style and serene melodic sound. As he continued to evolve his style and become the electronic maestro he is today, the idea of spreading a Greater Message entered his mind and now his debut album has been released on Armada Music for the world to consume.
Throughout its 13 tracks, Greater Message sees Joachim Pastor at his finest as he blends punchy beats with sultry chords to get feet moving and stimulate the mind simultaneously. Sprinkled throughout the album are vocal features from the likes of Nathan Nicholson, Florence Bird, and EKE to further stir up emotion, and his collaboration with Signum on "Something You Need" is sublime. It's an album that's perfect for the dancefloor or when you're just hanging out poolside basking in the sun on a warm day.
Looking to gain some added insight, we had the chance to chat with this electronic mastermind and jumped at the opportunity. So listen to Greater Message on Spotify or your preferred platform, and read on for our conversation with Joachim Pastor to get a piece of his mind!
Stream Joachim Pastor's Greater Message on Spotify:
---
Hi Joachim, thanks for taking the time to sit down with us to chat about your debut album Greater Message. Despite years of accolades and success in the electronic music industry through your past EPs and singles, you set off to create an album this time around. Can you tell us why you decided that this was the time to get your first album out to listeners?
I think it was finally time for me to just let it go and release an album. I had actually done several albums in the past that I never released. Maybe I thought it wasn't good enough since I am very picky with my music. This time, I decided to stop thinking and finally make it happen. Plus, it was good timing with Armada – it gave me a lot of energy.
You've mentioned that you purposefully did not want to do a concept album for this, since it's your first, because you wanted to show all of your music personalities through a range of sound. Do you think that you achieved this successfully? Do you have any illustrative examples of what worked or didn't?
I think it worked. I received a lot of feedback from people who listened, and it seems like everyone's favorite track is different. For this album, I wanted to just do the music I love, and not think too much about anything else. That's why you can find tracks representing a wide range of moods and genres here, including really chill downtempo like "Godspeed," a happy track like "Hopium,"  vocal tracks like "Saint Louis," and even darker sounds like in "Wardenclyffe."
Greater Message seems to be about asking life's great questions and to serve as a reminder that we're just a piece of this overall question that we can't even fathom. What inspired you to use this theme for this project, has this been a concept you've always been interested in or did certain life events bring it to mind?
It's a concept, or a truth, that has always interested and inspired me. I think it's something you learn to understand, via different ways. Life is a Gaussian curve – at the beginning, you think you know nothing, then when you are in the middle of the curve you think you know it all, and finally, when you get to the end, you realize you really don't.
You've stated before that your creative process is simply about getting into the studio, making something beautiful, and working hard. What was your experience like figuring that part out and what advice would you have for younger artists trying to find their own?
It was indeed hard to figure out. At some point, I was just discouraged when I had no inspiration, and I would just stop working – waiting for this magical inspiration to strike. Later, I understood that inspiration can actually come from hard work itself. To young artists, I would tell them that you need to push the limits at all times. Working hard eventually brings that magical inspired moment, but it has to be a bit painful to be worth it, I guess.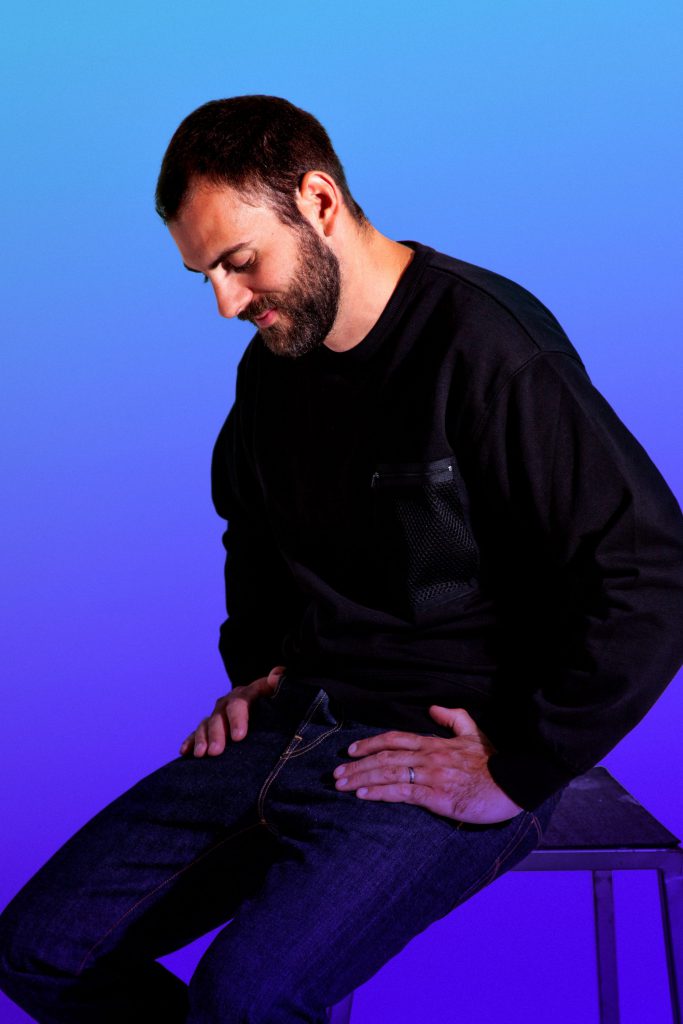 Melodies are such a defining component of your music, and you've even admitted that for you, the lead in your production is the emotion that melodies largely provide, while the beat is more focused on the energy and punch. Do you think the time you spent at the Versailles conservatory in your adolescence has lent a hand in any regard here?
It's true I grew up with melodies, but I think it's just my taste, like a part of my personality per se. I've always been pretty gifted with melodies, it just comes naturally for me. Of course, learning music at such a young age probably enhanced this natural capacity I had, but I don't think it influenced me that much; at least probably not more than the type of music I listened to growing up, which was always full of melodies and soul.
How did your experience at the conservatory color your approach to the rest of your music career?
I think it colored it, in a way that I'm not too much into music without chords and notes. To me, it's the best vector of emotion.
I know that losing the live performance aspect during COVID was hard for you because you really like to create and test tracks on the go – soaking in inspiration from your time on the road and getting real-time feedback from the audience. Is this something you've adapted to, or will this start to again become a critical part of your production process that touring is back?
It definitely will be a part of my workflow again. I've already started doing many new things in the live act, that will probably become tracks with time. I did find a way to get along without the touring aspect and its benefits to my creative process, but it's impossible to replace live feedback from the crowd.
Speaking of live touring, now that your big debut has made its splash, what can we expect to see next from you and your team?
At the moment, I will be touring mostly in Europe due to travel restrictions. Unfortunately, there are still many festivals and gigs which get cancelled, so we'll see how it all pans out.
Finally, now that your album has been revealed to the world, what plans do you have for the rest of 2021 and beyond?
Well, I finally took a bit of rest, but next, I'm going to do some acoustical work in the studio. I'm going to build my own monitors, which I've always wanted to try, and then get back in the studio for the second album – on top of the tours of course.
---
Follow Joachim Pastor on Social Media:
Facebook | Twitter | Instagram | SoundCloud | YouTube