Xotix begs the question "What the Hell is Wrong With Xotix" with a new, three-track EP that is out now on Underdog Records.
---
California-based bass music trio Xotix has quickly taken the scene by storm. Since their first release in 2019, they have quickly risen through the ranks with some major releases, festival bookings, and astonishing collabs. Some of their most notable releases include their Fresh EP, as well as their collaborative Rabbithole EP with Secret Recipe, which was released with Bassrush Records earlier this year. Xotix hasn't slowed down this year – and now they've landed their latest release, the What The Hell Is Wrong With Xotix EP, on Underdog Records.
If you've dabbled in the Xotix releases and sets before, you're likely familiar with the distinctive and irresistible sound they create. And if you're not familiar yet, you'll soon learn of the explosive synergy that they create. With an infinite amount of inspiration, the trio has successfully put their heads together on this release to bring plenty of bass that will knock listeners off their feet.
The first track, "Badman Chune" sets the stage with an unparalleled beat to lure listeners in. It slowly takes off with sound effects that are hard not to bob your head along to, and that steady start leads into a low, slow bassline that vibrates you to your core and is nearly impossible not to gyrate along with it. The impeccable production of this song somehow brings tranquility to listeners as they nod along while trying to decipher each element
Then, Xotix takes a different approach by sprinkling some color bass into "The Dark." This track features lovely vocals from Charmae that guide listeners throughout its runtime. With a fantastic call-and-response between the color bass-style synths and syncopated bass stabs throughout the song, it's a thrill to seek out what's coming around the corner. This track stood out among the three as it creates a warm and tingling sensation in your body that grows steadily before taking complete control.
The third and final track, "LFG," kicks off with heavy reverberating bass, with glitchy effects to pique the interest of listeners' ears. The energy remains high as the bass continues to bounce, hyping you up for the vocal drop emanating our thoughts of "let's fucking go"! The back-and-forth of glitching synths and laser effects really bring the groove to this final tune, making it easy to rock to it and enjoy. Ending far too soon, listeners will be left craving more as we look to them for more ground-breaking releases. But you can rest assured that they aren't stopping anytime soon.
Check out the What The Hell Is Wrong With Xotix EP on your preferred platform, and continue below for more on the tracks.
Stream What The Hell Is Wrong With Xotix on Spotify:
---
What The Hell Is Wrong With Xotix – Tracklist:
Badman Chune
The Dark ft. Charmae
LFG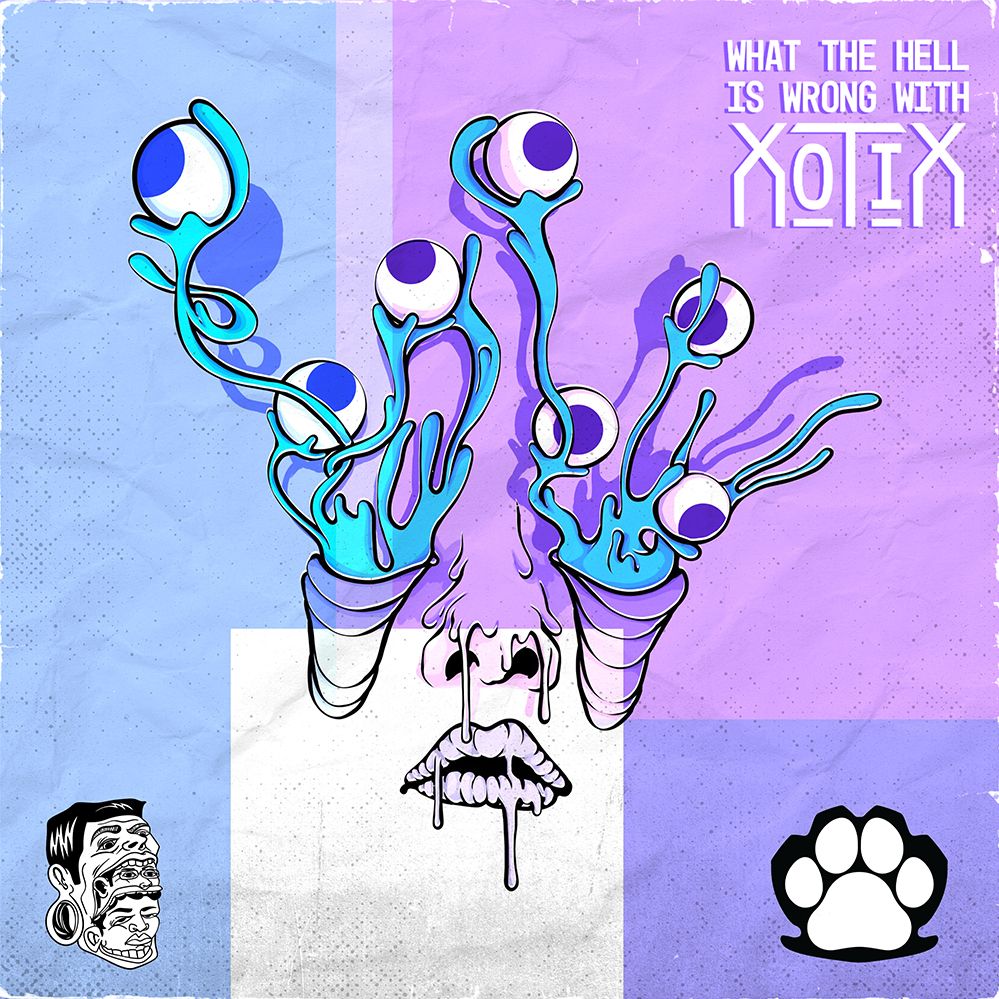 ---
Follow Xotix on Social Media:
Facebook | Twitter | Instagram | SoundCloud | YouTube | Bandcamp