EMBRZ delivers his most substantial body of work to date, his debut album Moments which is out now on Lane 8's This Never Happened.
---
Jack Casey, also known as the Dublin-born emotive producer EMBRZ, has carved out plenty of space in the realm of emotion-fueled dance music. As the audience for chilled-out electronic beats continues to grow, he's perfectly positioned himself to dominate the flourishing genre with a number of releases surfacing over the years. Now, he's landed his debut album, Moments, on Lane 8's This Never Happened to further pluck at the heartstrings of listeners.
Born during the midst of the pandemic, Moments rose out of the ashes of isolation. EMBRZ channeled his energy while in lockdown and away from the usual hustle and bustle of the world to create the body of work that is filled with evocative lyrics, well-polished melodies, and refined chords to deliver a gorgeous listening experience.
The first taste of the album came in the form of "Where You Are" with Lizzy Land, which perfectly put the message EMBRZ sought to give to the world on display. Speaking about the track, he said that it "definitely emulates that feeling of being alone a lonely, missing people you care about. At the time, I was living by myself, rarely seeing or talking to anyone." It set the tone for what was to come, and now that the album is available for everyone to listen to, one can take a deeper dive into the journey that EMBRZ set off to create.
EMBRZ takes hold of emotions early on as Moments opens with "Take a breath, let's begin," which showcases his true mastery of chilled-out soundscapes. Light percussive elements pair perfectly with his refined piano and a soft, yet powerful low end. This opening track stands as a mirror image of what is in store in the rest of the tunes. Another early standout arrives soon after in the form of "Hide & Seek" – a more house-centric track that would be reasonably fit for the club as well as the golden hour at your favorite festival. The driving bassline carries listeners forward as warm, bouncing synths fill in the gaps with perfectly placed percussion.
EMBRZ also balances out the ride by teaming up with Abroad on "Rise." The sun-soaked kick-snare rhythm pairs perfectly among glittering synths, while delicate piano fills conjure up a beautiful, melody-driven track. The sentiments continue to flow as we become steeped in warm nostalgia on "Stay." It's a track ideal for those late nights that turn into even earlier mornings, this one will hit you right in the feels from the very first note.
As we enter the halfway point on our journey through Moments, EMBRZ offers up "Need U." A progressive melody drives the track forward as an infectious bassline and powerful arpeggiated synths highlight his production abilities that are far beyond his years. Then, "Lost in Translation" further maintains EMBRZ grip on our heartstrings as this piano-driven track sends our emotions soaring to new heights among powerful drum fills and undulating bass that delivers a rush of euphoria before "Always There" whisks you away to an after-hours set.
In the final throws of Moments, EMBRZ blesses "Sleeptalking" with his original lyrics and a stunning vocal to boot. He has also recruited blooming vocalist Emily Nance to leave her mark on the track with a simply lovely duet that recalls the heartache of being stuck away from a lover during quarantine. The comforting vibes rush in soon after on "It's ok, don't worry." A warmer, slightly progressive track that stands as a welcomed and definitive way to bring the album back to Earth.
Closing out Moments is exactly the curtain call that EMBRZ deserves, "This is where it ends…" beautifully combines ethereal vocals, powerful strings, and a touch of breakbeat before dropping into a superb progressive hit. The sonic combination once again shines a spotlight on this rising star's powerful production talents and only further enforces the notion that he's one to watch. We can't wait to see where he takes us next.
Listen to Moments on Spotify or your preferred platform, and stay tuned for more from EMBRZ by following him on social media.
Stream EMBRZ – Moments on Spotify:
---
EMBRZ – Moments – Tracklist:
Take a breath, lets begin
Where You Are (with Lizzy Land)
Hide & Seek
Rise (with Abroad)
Stay
Need U
Lost in Translation
Always There
Sleeptalking (with Emily Nance)
It's ok, don't worry
This is where it ends…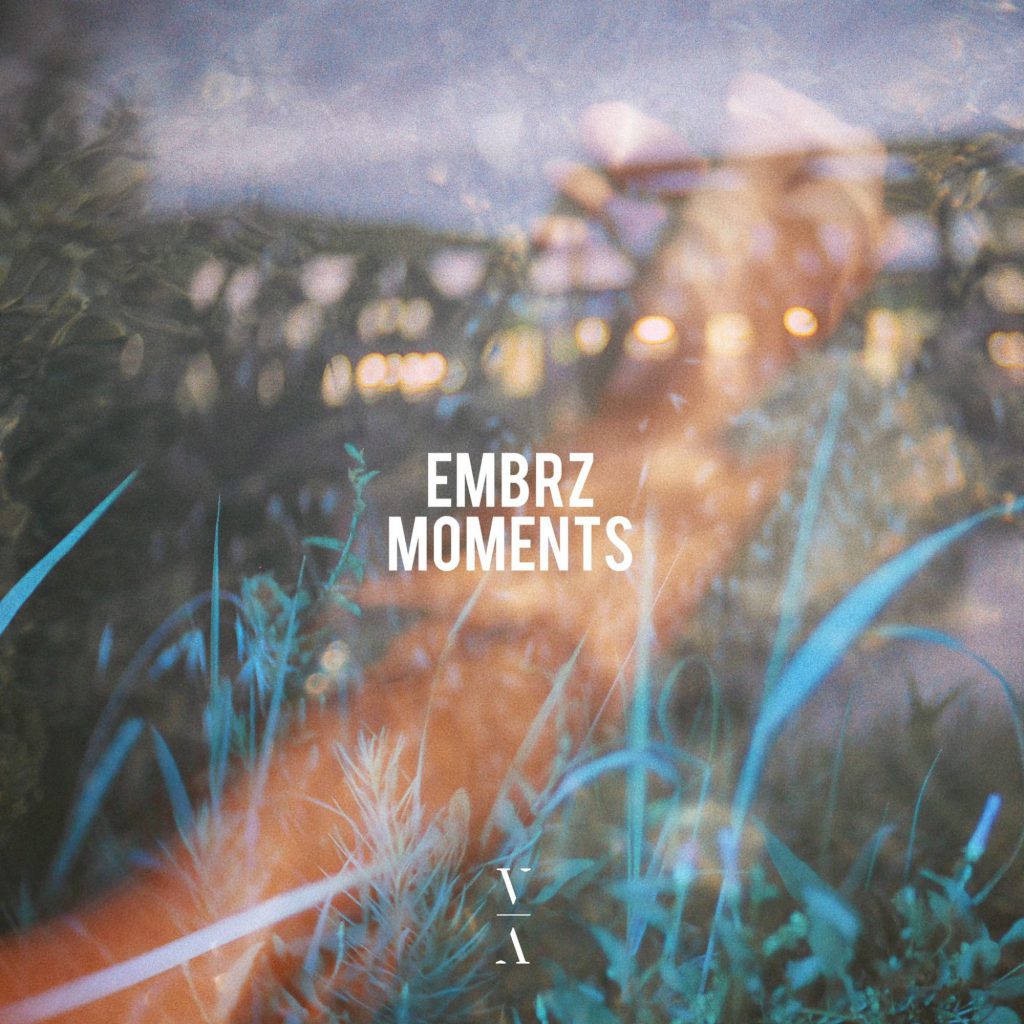 ---
Follow EMBRZ on Social Media:
Website | Facebook | Twitter | Instagram | SoundCloud | YouTube