Want to get a glimpse into the mind of ZHU? Then make sure to check out the Welcome To Dreamland documentary on September 10 via Amazon.
---
For the past few years, Los Angeles-based artist ZHU has become one of the most prolific names in electronic dance music with Grammy nominations, record-breaking sold-out shows, and even a fashion line, with no stopping any time soon. Now, he looks to tell his story with Welcome To Dreamland, a new documentary that's set to premiere on Amazon Music on Friday, September 10.
Following their album release of Dreamland 2021 back in April and the brand new Amazon Original single "Z-Train", the Welcome To Dreamland documentary marks a new medium for the multifaceted artist. It follows the life behind the ZHU glasses, including interviews and behind-the-scenes footage on returning to the world of music amidst the pandemic and selling out record-breaking series of Red Rocks headlining shows. ZHU has also recently collaborated with Amazon Music this summer, releasing a personally curated "Summer Sessions" playlist of his favorite tracks.
In celebration of the new era for the artist, ZHU himself will be hosting a world premiere watch party for his fans via Amazon's Twitch channel this Thursday, September 9 at 8:30 ET. Following the premiere will include a personal Q&A with him on Amazon Music's Brooklyn Rooftop location. This is a can't miss feature for any ZHU fan, taking a deeper dive into the producer's infamously mysterious life and creative mind!
If you're a fan of the Dreamland sound, make sure to catch ZHU on tour in CA and NY this fall with special guest Shiba San. Tickets are on sale via his website. Watch the trailer for Welcome To Dreamland below, stream the Dreamland 2021 album on Spotify, and let us know your thoughts in the comments!
Watch the Welcome To Dreamland Trailer on YouTube:
---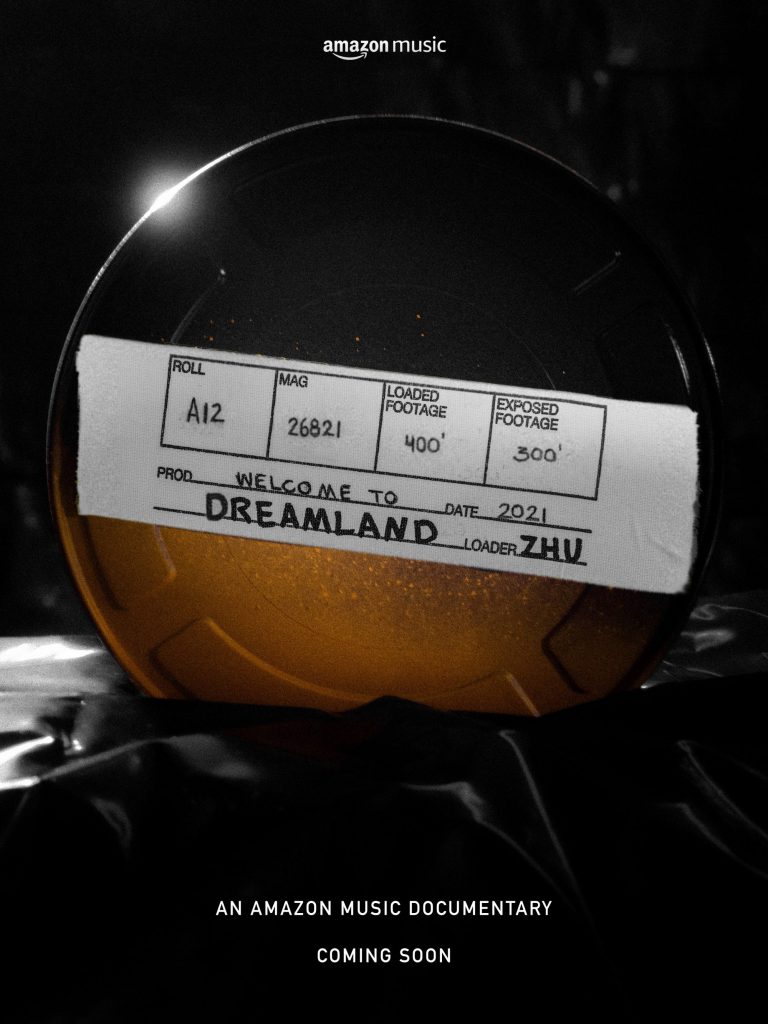 ---
Follow ZHU on Social Media:
Website | Facebook | Twitter | Instagram | SoundCloud | YouTube