Hydraulix just released the impressive Imposter Syndrome LP on WAKAAN and it features a plethora of heavy hitters and major collabs.
---
For all lovers of the gritty and grimy bass, Hydraulix has become a household name. Known for extremely successful releases such as "Laser Burn" with Liquid Stranger and "Let Em Drip" off their 2019 release Space Cadet, he's now presented a 20-track, full-length journey of absolute madness that lets us step into the Aussie producer's mind. With a plethora of diverse sounds and collaborations, Imposter Syndrome, out now via WAKAAN, provides a fresh staple to add to your bass playlist – one that you won't want to stop playing.
Despite the album's high energy and seamless production, Imposter Syndrome was actually inspired by Hydraulix's struggles of self-doubt during the lockdown, after their 2020 tour being forced to a halt. In a sense, the arrangement can see as an outlet of the producer's tackle with their inner demons, turning into art. Speaking about the album's creation, Hydraulix said that "it was a tricky time and I wanted to push myself to create something that truly tested me and my production skills. The concept of 'Imposter Syndrome' really hit home for me, and I knew it would be a fitting title for the album."
Right as you press play, the signature vocation of straight-to-the-point drops paired with intense basslines and trap-inspired beats by Hydraulix are met in the first two tracks, "Syndrome" and "Concrete" with Jasiah. Throughout the piece, however, one may notice a sense of changing genres a contrasting sense of blends into a multi-sphere of bass. Tracks like "Power Up," "4Real," and "Dream" all encompass the classic trap sound mixed with alternative hip-hop, accompanied by heavy-hitting collabs such as Wifisfuneral, Indysauce, and Wavehi.
Some other hot collaborations include "Waratah" with Nitti Gritti, "Bodies Drop" with G-Rex, "Mind Over Matter" with TrippyThaKid, and "Wrench" with Doctor P. All of these tracks signify a mesh of the artists' sound into one body of work, mostly highlighting the forms of synth-grinding dubstep and cutting-edge production. In a sense of embodying diversity, one of the tracks that stuck out to me the most was "Wish I Never Met You" with Veronica Bravo, which covers an unexpected but enjoyable take on dream-pop mixed with big room dance. Another standout was "Ridgy" with Charlie McMahon that features a unique addition of instrumental synths, giving it a special touch of flavor.
The hard work behind Imposter Syndrome really shows off Hydraulix's development as an artist, despite the struggles to get there. The album's multi-genre tracks and intricate production value also further enforces the notion that he's not just an artist strictly in the bass music scene anymore. There's more to offer and to play within combining subgenres of electronic music and adding personal touches to your craft, and Imposter Syndrome shows just that – fit for a festival stage or an intimate club setting.
Follow Hydraulix on socials, stream Imposter Syndrome on your favorite platform, and let us know your favorite track in the comments!
Stream Hydraulix – Imposter Syndrome on Spotify:
---
Hydraulix – Imposter Syndrome Tracklist:
Syndrome
Concrete (feat. Jasiah)
Smokin'
Power Up (feat. Wavehi and Edris Ali)
Ridgy (feat. Charlie McMahon)
Waratah (feat. Nitti Gritti)
4Real (feat. Indysauce)
Dream (feat. DJ Afterthought and Wifisfuneral)
Bodies Drop (feat. G-Rex and IFN Akai)
We Come Alive
System Malfunction
Wish I'd Never Met You (feat. Veronica Bravo)
Radar (feat. Jaswed)
Take Control
GOAT (feat. P Money)
Mind Over Matter (feat. TrippyThaKid)
Bone Crusher (feat. Oski)
Wrench (feat. Doctor P)
Break Em Down
Another Minute (feat. Muchi)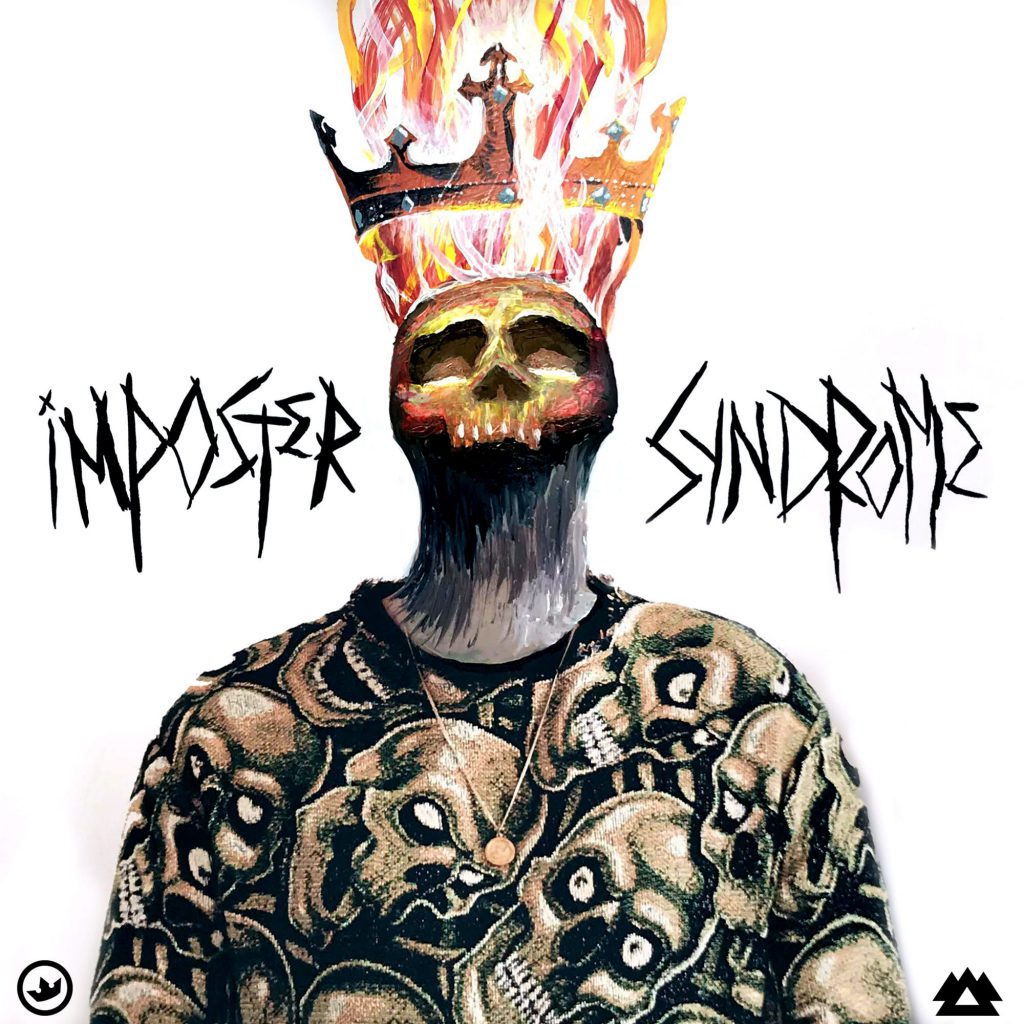 ---
Connect with Hydraulix on Social Media:
Facebook | Twitter | Instagram | SoundCloud | YouTube | Twitch