Prior to the release of his debut album Apollo on Rose Avenue Records, Paraleven shared some insight on the production process and more.
---
It's not all too often that artists manage to gain so much traction in their music career after first emerging on the scene, but with Paraleven this was almost inevitable. After the colorful, cinematic soundscapes of his Ripples/Siphon EP swiftly garnered the attention of Lane 8 and landed him on This Never Happened, the up-and-coming producer was given the ideal outlet to step fully into his artistry and develop his sound even more. Now, after finding a home on RÜFÜS DU SOL's Rose Avenue Records imprint, Paraleven is finally gracing the world with his debut album Apollo.
Set for release on September 9, Apollo will live up to its namesake as the album takes listeners on a sonic voyage through the cosmos of their minds. Throughout his impressive, albeit short, run of singles and EPs over the past couple of years, Paraleven has demonstrated his ability to curate sounds that both deeply soothe listeners while also challenging them to go deeper and explore their inner realms. With the help of his deeply meditative sound design, Paraleven beckons us to do the unthinkable – reflect on our own inner states and confront negative ways of thinking that don't serve our spirits. And this album will do just that.
Now, Paraleven has given us all one final taste of Apollo ahead of its full release with his latest single "Break Me Down" which sees him team up with Fractures. Characterized by sweeping pads, arpeggiating synths, and breezy vocals, if you already weren't hyped for the forthcoming album then you will be after listening to this fantastic tune.
Get your anticipation going full steam and stream Paraleven's new single on Spotify below or your preferred streaming platform, pre-save Apollo ahead of its release and in the meantime, read on to get to know this rising producer a little better.
Stream Paraleven – "Break Me Down" (feat. Fractures) on Spotify:
---
Hey Paraleven, thanks so much for taking some time to chat with us! To start off, let's take things way back to the start of your music journey. You began uploading tracks to SoundCloud nearly a decade ago under the alias "Para11" with remixes of tracks such as EMF's "Unbelievable" and Snow Patrol's "What If This Storm Ends." For a moment of reflection, what were those early days of your career like?
Oh, man. The glory days! When I was making music as Para11, it was mostly navigating through FL Studio trying to learn how to produce. I knew what I wanted things to sound like, but I didn't know how to produce a song with a quality mix. Looking back – those tracks were essential for my growth as an artist. They also (somehow) landed me some of my first bookings as a DJ.
Your music career picked up steam when you formed the house duo Halogen with Alexander Dunsker, a friend you met in college. How would you say your music-making experience shifted from making tunes solo to collaborating with someone else?
When I met Alex it really made sense to start working together. He was a well-known DJ in Atlanta looking for production help and I was a producer who didn't know how to DJ. To be honest – almost all of the technical abilities I have learned about production was during my time with Halogen. I thought I had a lot of knowledge when we met, but it was relatively small compared to what Alex and I learned together along the way. Being in a duo can be difficult when it comes to creative direction at times, but performing shows together makes the process very rewarding.
A few years back you were swiftly picked up by Lane 8 with several releases on This Never Happened including your Ripples/Siphon EP. How did your relationship with This Never Happened form, and how has working with him impacted your own music creation process?
The number one thing that Daniel does well is pushing you to make something great. Working with him and the TNH team helped me believe in the Paraleven project and understand the difference between filler and epic tracks. Playing shows on the Brightest Lights Tour was definitely a memorable experience. It was the first time that people in the crowd sang along to my music.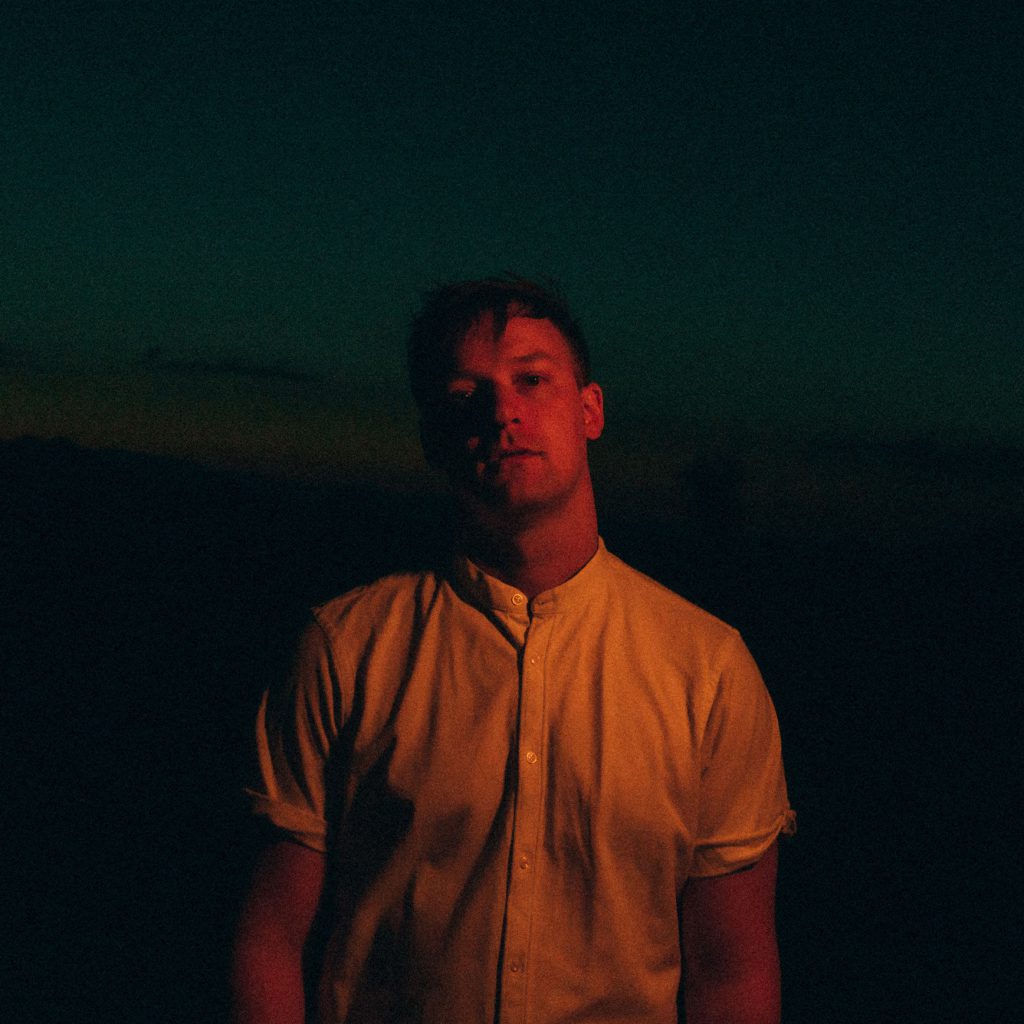 After a long string of single and EP releases, your debut album Apollo is finally set to hit streaming services this September on RÜFÜS DÜ SOL's Rose Avenue Records. Can you share the story on how this album came to be? Were all the tracks crafted specifically for this release?
Four of the songs from the album were part of an original push sent to Rose Avenue as demos. After listening, the team reached out and thought that they were strong enough to build an album around. After some discussion, we decided to go for it. I got together with a solid group of talented songwriters, vocalized my vision, and built out the rest of the LP.
In five words or less, how would you describe the soundscape that you have curated for listeners to explore on this album?
Indie Techno with Cinematic Flair
You provided a first taste of Apollo with "Tidal Wave" that saw you team up with Bien et Toi to bring the track to life. What was it like working with him, and how did this track come to life?
We worked on "Tidal Wave" from the first note together. Bouncing off ideas back and forth – starting with some piano chords and guitar – eventually transforming into a very synth-driven track. I think the majority of the time I was working on this one was a night – which I felt steered my mood in the 'late night' vibe it has.
This fall you'll also be embarking on a live tour that will take you to cities including Los Angeles, New York, Chicago, and more. Since this will be your debut headlining tour, what can fans expect to hear when they catch your performance?
Expect a bit of variation on elements from the album – as well as a special lighting production setup I will soon unveil.
Beyond your standard releases, one of the most special things you do as an artist is releasing a mix during every Mercury Retrograde, called the Retrograde Mixtapes. What sparked your initial interest in creating these mixtapes?
Whenever I feel off – I listen to music in 432hz. Mercury Retrograde is believed to be a time of universal disconnectedness. I wanted to create a mixtape that allowed people to listen to this genre of music in 432hz. Looking to expand on this series in the near future.
While most songs are recorded at 440hz, it is said that 432hz is the frequency of the Earth's natural vibration and listening to music at this frequency allows for a deeper and more spiritual listening experience. You tune your Retrograde Mixtapes to this frequency – do you notice any significant changes in your mental and emotional state when curating and listening to these mixes?
I personally prefer the tuning – although it is difficult to release music outside the standard 440hz as it would mess with mixing into other tracks. I notice a difference in the way I feel after about 15 mins. A sense of calming that I would not get otherwise.
Finally, just for fun, if you could visit any celestial body beyond our own planet, where would you go and why?
Rainbow Road. Gotta try to make that massive jump to the left of the first ramp.
---
Follow Paraleven on Social Media:
Facebook | Twitter | Instagram | SoundCloud | YouTube