Dirty Audio lands on Bassrush Records with his latest EP, Take Control, which is a fierce ode to trap music and US festival culture.
---
Recognized as one of the next key players pushing bass music forward, Dirty Audio has wowed the world once again with his newest release on Bassrush Records. Having established himself as an important artist to watch since coming onto the bass music scene in 2012, his string of successful releases early in his career has quickly translated to high-profile bookings at renowned festivals and nightclubs around the world. His take on trap music, characterized by hard-hitting basslines and high-energy drops, has garnered plenty of attention – and that's only been heightened with the Take Control EP.
Take Control is a three-track EP that packs a mighty punch as Dirty Audio takes listeners to the massive and back with his fast buildups and fierce drops. "No Stoppin" opens the project with confident vocals letting you know that "I gotta get it by any means," "there ain't no stoppin" and that there will be "no more apologies," effectively setting the tone for the entire listening experience. It makes it clear from the presentation of the songs that while this is definitely more of an EP produced with festival-laden sounds, there is also an intentional homage to the genre's original Hip-Hop roots.
The youthful energy of this project is embodied by the eponymous "Take Control" track which sits in the middle of the EP as its climactic moment. Beginning with haunting ambient vocals before dropping into a decidedly nasty segment of hard bass, you'll especially want to bump this while you're pre-gaming in the rave parking lot.
Another defining aspect of these tracks is the use of sonic elements that are reminiscent of the 'twonk' sound that was gaining big traction in the early 2010s. Their use here will bring a certain sense of nostalgia to the ravers that lived through that era and a distinct feeling of excitement to anyone that tunes in. And if that doesn't get you up on your feet, the clear influence of dubstep on Dirty Audio's sound on "Tell Me" will – especially detectable in the heavy, sudden style of the drops. Did someone say throwback?
There's no doubt that any of these tracks would have a home being played out at any Bassrush event or stage takeover moving forward. So, dust off those shufflin' shoes, and take control with Dirty Audio today. Listen to this epic EP on Spotify below, download/purchase it on your favorite platform, and let us know what you think in the comments below!
Stream Dirty Audio – Take Control EP on Spotify:
---
Dirty Audio – Take Control EP – Tracklist:
No Stoppin
Take Control
Tell Me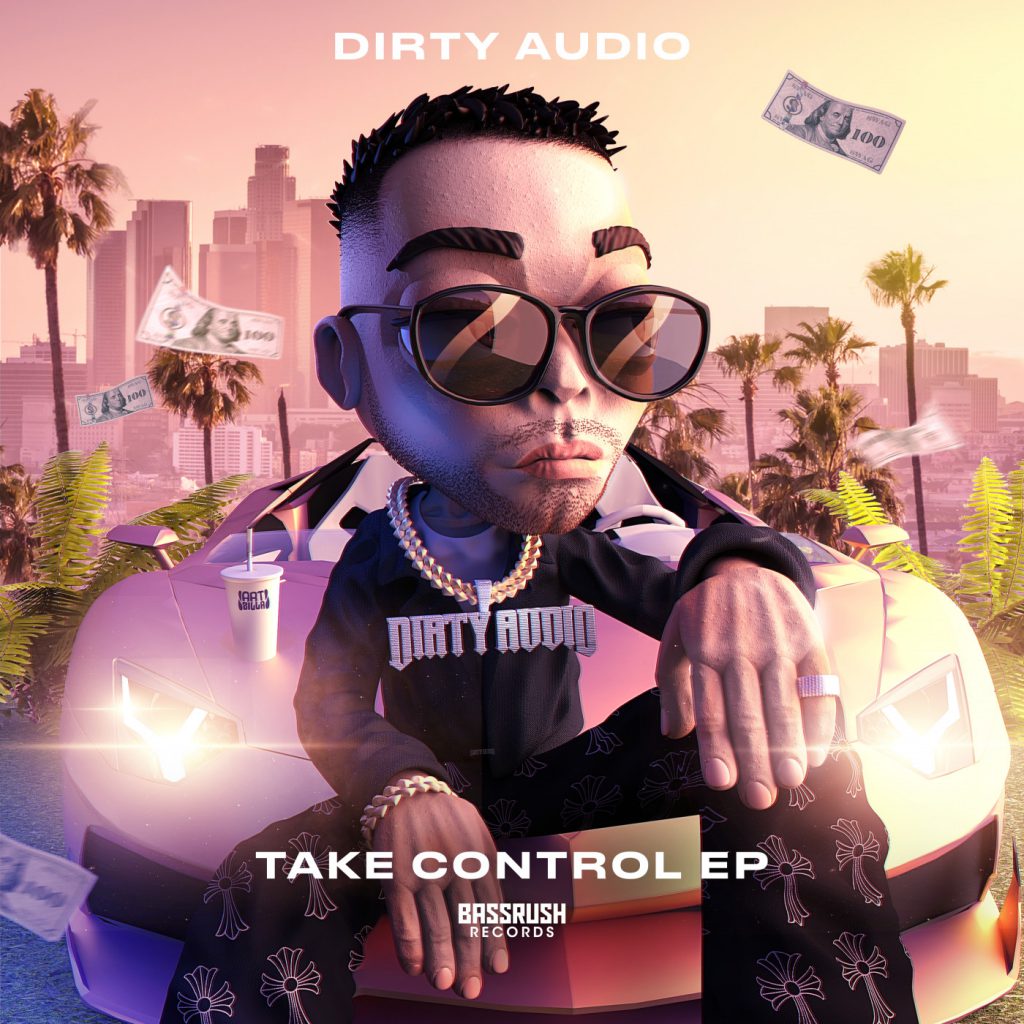 ---
Follow Dirty Audio on Social Media:
Website | Facebook | Twitter | Instagram | SoundCloud
Follow Bassrush Records on Social Media:
Website | Facebook | Twitter | Instagram | SoundCloud