Vintage Culture teams up with FFlora, Meca, and Tristan Henry for his latest track that has landed on Solotoko, "Butterflies."
---
Brazilian DJ/producer and Beatport chart-topper Vintage Culture has been absolutely killing the game. Between the success of his event series Só Track Boa, raising $100,000 for COVID-19 relief, spinning for #Top100DJs Virtual Festival in aid of UNICEF, and the slew of epic new releases found on Catch & Release, Spinnin', and Defected, he's been a busy man. And with such sensational sounds coming from Vintage Culture, it's easy to feel some "Butterflies" in your stomach when his releases grace your ears, and his latest track is a prime example.
Heading to a speaker near you via Solotoko, "Butterflies" comes to life out of the efforts of our beloved Vintage Culture but also through the exciting musical magic that flows out of FFlora and Meca. For a sneak peek into the musical diversity that FFlora brings to the table we suggest checking out "Senses" and "Ghost In The Crowd," both of which are crafted with melodic atmospheres both dominating and gorgeous. When it comes to Meca, he spices up the nightlife with invigorating offerings like "Never Enough" and "My Body," the latter landing him on Insomniac's In / Rotation.
But back to the track of the hour, as "Butterflies" is now the star of the show – so let's get into the vibe. This tune will tickle your fancy with bright percussive details and a wistful melody that begins to swirl and whip into the breezy breakdown. This is when Tristan Henry drops by on the track, greasing eardrums with a quick cryptic lyric to further stir up emotions.
Enter in the brass elements that add depth to the otherwise weightless sound atmosphere and now things are really beginning to evolve. Harnessed intensity is the name of the game and when we reach the top of the build, it's time to throw your hands to the sky and shake it down to the floor. This marks the halfway point and the entire track personality has flipped like a butterfly emerging from its cocoon. What was once simple and whimsical has matured into a sing-a-long masterpiece that feeds the soul with a house kick that's like the nectar of the gods.
You may notice some distortion when you enter the final breakdown. This attention to detail is what keeps the listener begging for more surprises and like our colorful self-propelled flower, these elements may be tiny but the sum is incredibly breathtaking. By the time we reach the final chorus, all of the "Butterflies" release to the wind along with every inhibition!
If you're ready to feel the flutter then today is your lucky day because we've landed an exclusive premiere ahead of the official release on Friday, September 3. Pre-order your copy of "Butterflies" on your favorite music platform, stream the track below, and let us know what you think in the comment section!
Stream Vintage Culture, FFlora, Meca – "Butterflies" (Feat. Tristan Henry) on SoundCloud:
---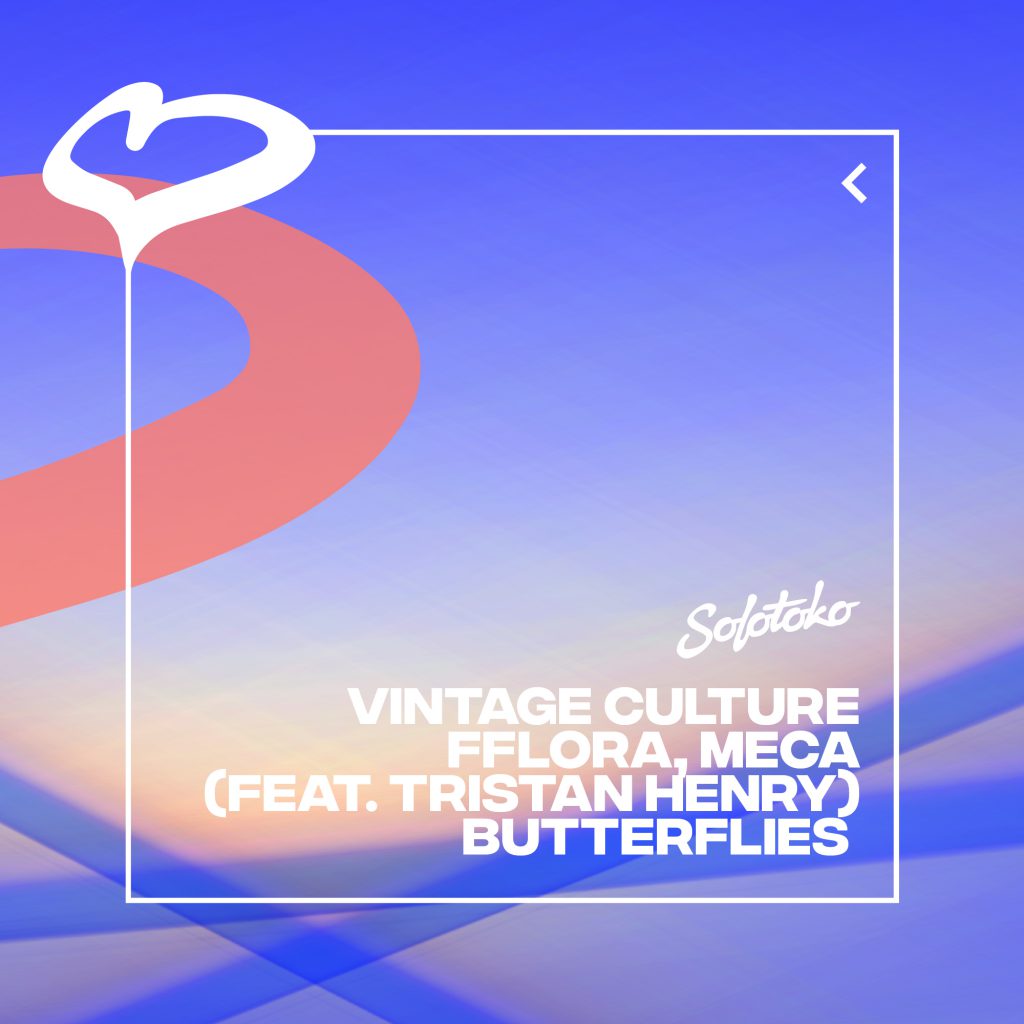 ---
Follow Vintage Culture on Social Media:
Website | Facebook | Twitter | Instagram | SoundCloud | YouTube | Twitch
Follow FFlora on Social Media:
Follow Meca on Social Media:
Twitter | Instagram | SoundCloud | Spotify