Mindset drops nothing but certified heaters on Everyone Sounds Like, leaving listeners craving more of what this refreshing producer has to offer.
---
If you haven't heard the magic that Tim Walker, aka Mindset, has created yet, you're in for a treat. Over the years, he's caught the attention of many with a number of singles like "Purgatory" and "Ashes" as well as his collaborative EP with FRQ NCY, Perplexity. Last year, the Philadelphia-based producer released "Fear" and it was apparent that the underground scene was eager to hear more. Luckily for us, Mindset has unveiled four fresh songs to obsess over just a year later.
Out now across all platforms, Mindset's debut solo EP, Everyone Sounds Like is one that will have everyone saying "It's Timmy time!" from the moment they press play. He leaves nothing but excitement throughout the five tracks found within the release for underground bass music lovers. From lead track "Brisbane" to the final tune, "Riddim For Punkz" with tiedye ky, Mindset gives listeners a taste of everything from melodic eeriness to tasty rap elements.
Listen to Everyone Sounds Like on Spotify or your favorite streaming service and read on for a deeper dive into this ground shifting body of work from Mindset.
Stream Mindset – Everyone Sounds Like on Spotify:
---
If hip-hop and bass had a baby its name would be, Everyone Sounds Like.
Everyone Sounds Like is a marriage of sounds from the realms of hip-hop and underground bass that you didn't know you needed and Mindset showcases it immaculately. The first track, "Brisbane," sets the mood with an eerie, ominous lead-up to the grimy vocal samples, letting listeners know from the jump that this beat is about to properly pop off. You can't help but move your whole body to the frequency of the beat once the mesmerizing riffs take hold, but just when you start to get comfortable, it reminds you of its eerie roots again leaving you eager for more.
Coming in hot, "Everyone Sounds Like" is clearly the title track for a reason. This tune shows off that hip-hop flavor with some phat basslines layered in for good measure that will for sure "skrrt" you right into bass face overload. You might have unknowingly caught this fire tune at one of your favorite artists' sets this summer when it was still unreleased – so that ID you've been tirelessly searching for is here!
"Vitamins" seems like it was mistitled because something this filthy can't be considered a healthy organic group of compounds. This song teases listeners with a touch of calmness before it goes absolutely bonkers on the drop. By the second drop of mind-boggling, experimental sounds that hit your cochlea, your palms will be sweating and you'll be unsure of what else Mindset could possibly have left up his sleeve.
The fourth track, "Fear" still has all the original spice to it, even after we've had a year to soak in its sounds. This crunchy bass tune has so many switch-ups to keep you on your toes it's no wonder he wanted to release when he did, it was simply just too good to be kept as a secret. This song made waves in 2020, but it's sure to make an even bigger splash in the scene this time around.
Last, but not certainly not least, is "Riddim For Punkz" with tiedye ky – and true to its name it's dripping with riddim that will hit you in the depths of your core. The only collab on the EP had to go out with a bang, or should we say, a riot? The name of this track came from the two artists just "dancing like hooligans" in Kyle's room – and there couldn't be a better way to describe this song. With tiedye ky's deep distorted bass influence and Mindset's abstract hip-hop flavor, this riddim tune is unlike any other out there.
---
Mindset – Everyone Sounds Like – Tracklist:
Brisbane
Everyone Sounds Like
Vitamins
Fear
Riddim for Punkz (with tiedye ky)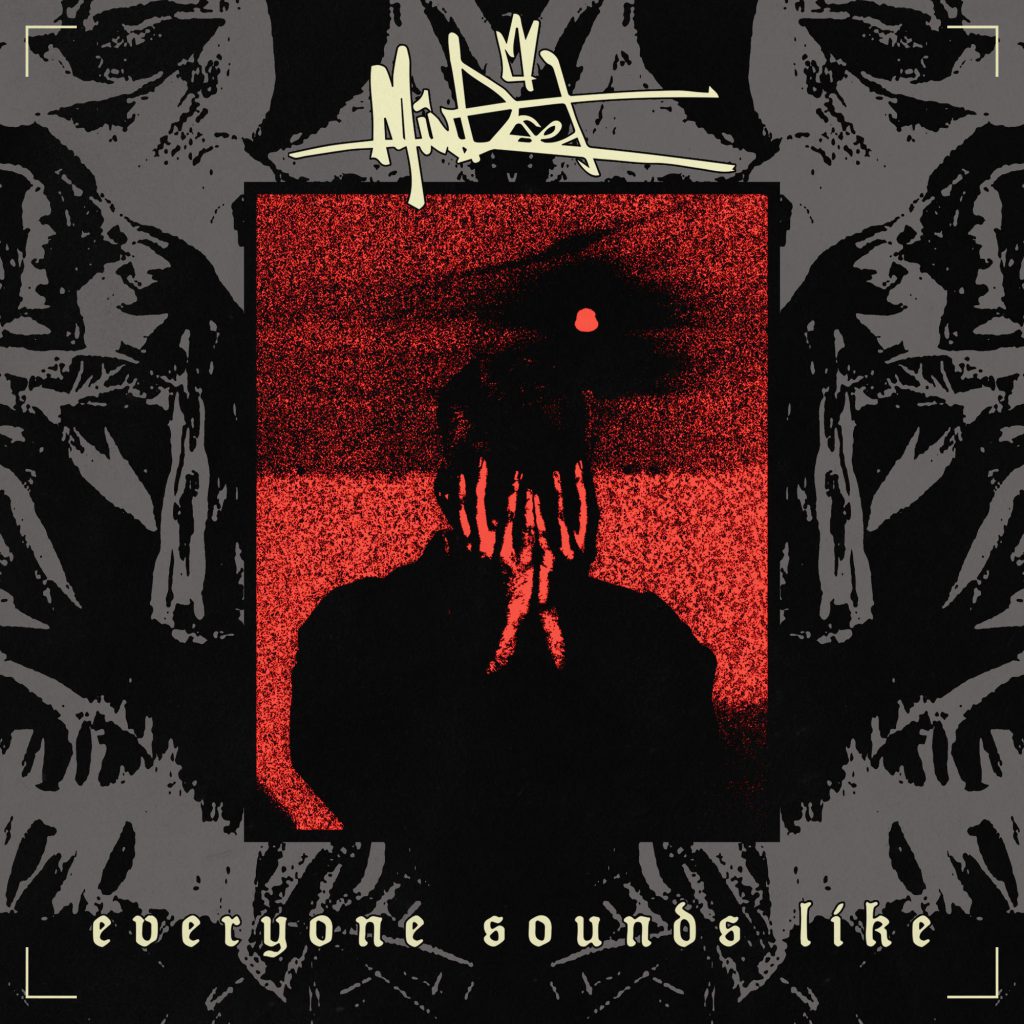 ---
Follow Mindset on Social Media:
Facebook | Twitter | Instagram | SoundCloud