Monolith elevates listeners with the 16 tracks found within Ambiguous, his debut album that's out now on Awesome Soundwave.
---
To those familiar with Carl Cox, it's no surprise that he looks to deliver fans with sensational sets and unorthodox beats, and that has carried over to the imprint he founded with Christopher Coe, Awesome Soundwave. The legendary DJ has always been one to share his passion with others growing in the scene and now he invites Monolith, a contemporary-electronic genius, to exhilarate fans with his debut album on the label.
Out now across all platforms, Ambiguous offers up a multitude of soundwaves ranging from classical composition to electronic-bass techniques to captivate listeners across its entire runtime. Drawing on influences from the early days of techno, Monolith looks to the past to create an experience that's futuristic at its core by using modular synthesizers and electronic instrumentation. It's not just an album that you could dance the day or night away to, but also one that shows the calculated precision in the studio that the Australian producer has to offer.
Cut into segments by way of the four interludes found within the album, Monolith aims to tell a story and provoke thoughts about the unknown by stirring the mind with techno-laden ambient soundscapes. The otherworldly, almost ominous elements found in tracks such as "Wave at the Beach" and "Sleeping in Room 212" will make your hair stand on end. Yet simultaneously, he makes your body move with ones that put the acid tones and high-quality percussion on ones like "Its Springing Up," "Look a Crane," and "Rain Doesn't Look Good." And if you're a lover of things that are more melodic in nature, give "Cut a Long String" a spin for a ride into that realm that's filled with spacey sounds.
Each part of the story on Ambiguous features components that will leave listeners hypnotized, whether at their home or on the dancefloor for hours on end. It blurs the line between being cinematic and club-ready, and we can only imagine what it will be like to experience this album live with full production in the future. But until then, give this album a listen on Spotify or your favorite platform for a trip into the cosmos – you won't regret it.
Stream Monolith – Ambiguous on Spotify:
---
Monolith – Ambiguous – Tracklist:
Interlude-1
Me & Them Drove
Its Springing Up
Draw Them In
Interlude-2
Wave At The Beach
Look A Crane
The Duck Saw It
Interlude-3
Cut A Long String
Sleeping In Room 212
Stand In Room
Interlude-4
Turn That Thing Down
Rain Doesn't Look Good
Look At The Colour Iris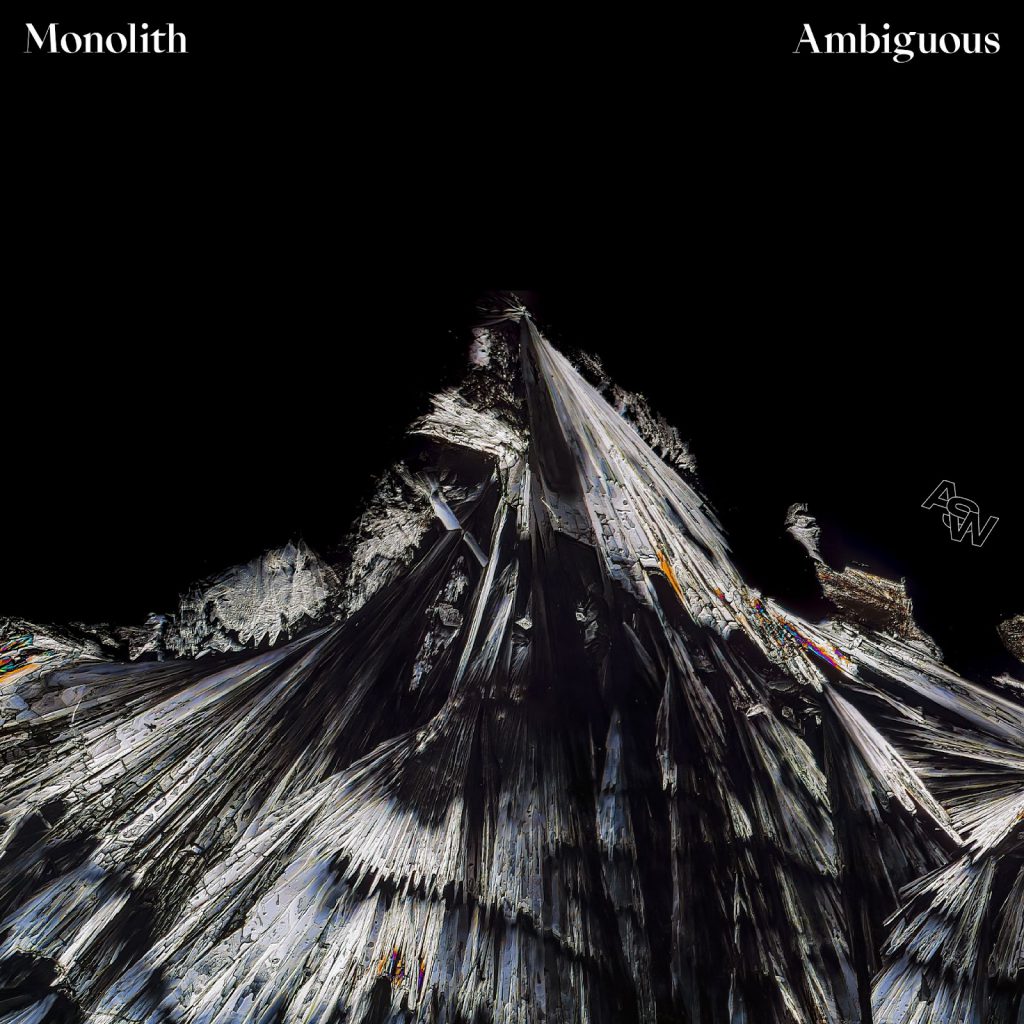 ---
Connect with Monolith on Social Media:
Facebook | Twitter | Instagram | SoundCloud