Not Not makes his Psycho Disco! debut with Algorithm/Green Grass – an EP that will bend your mind and leave you begging for more!
---
Southern California is a hot spot when it comes to breeding the wildest talent in the dance music scene and Not Not is a prime example! He's the tech house aficionado who's brought listeners twisted tracks like "Amfaw," "Pop That," and "Take It Off," flinging out rambunctious energy until they're all unhinged. He's also graced some of the scene's beloved labels including Box Of Cats and House Of Bangerz along the way, and now he crushes his next milestone by jumping on Psycho Disco! for the very first time with Algorithm/Green Grass.
We hope you're ready to embrace the spins of intoxication as "Algorithm" seeps into the brain waves with a spunky rhythm and robotic lyric delivery. While the flirty Marimba accents tickle your spirit, things begin to get out of hand as the tripped-out bloops and bleeps flip the party sideways. By the time we reach the halfway point, the bouncy musical personality grabs you by the hand and tugs you into the middle of a booty popping crowd where you proceed to tumble straight down the rabbit hole.
When you open your eyes you discover that you've officially stepped into a wonderland of your own design and "Green Grass" is the track to welcome you at the gate. The undulating sound waves immediately infect the subconscious and the peppy tempo will inspire your feet to do things they've never done before. As you bop and weave like the dancing champion you are, "Green Grass" hits a subtle build before pushing you off the ledge for an even further fall into crazy town, governed by none other than Not Not himself!
Grab your copy of Algorithm/Green Grass on your favorite music platform, stream the EP below, and let us know what you think in the comment section!
Stream Not Not – Algorithm/Green Grass on Spotify:
---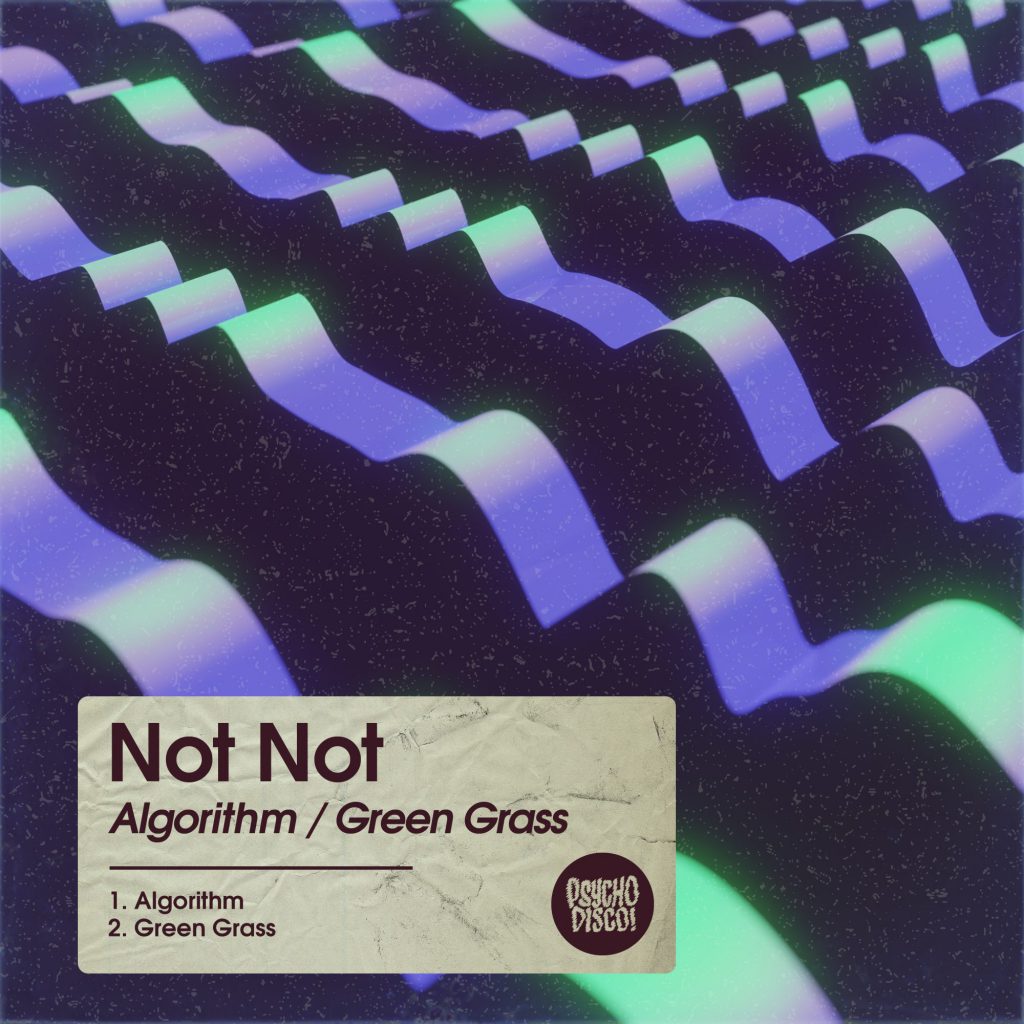 ---
Follow Not Not on Social Media:
Facebook | Twitter | Instagram | SoundCloud