Channel your inner Pokémon Master as you cruise through this modern twist on nostalgic memories with Pokémon 25: The Red EP.
---
In celebration of 25 years of massive success, the Pokémon franchise has released its very own Pokémon 25: The Red EP. As an homage to the first Pokémon Red GameBoy game that came out a quarter of a century ago, this three-track EP features all original music from music icons Vince Staples, Cyn, and Mabel. Each of these tracks touches on common themes and tropes that fans will recognize from the beloved franchise, offering a modern twist on those classic nostalgic sentiments. These uplifting songs carry a cheeky attitude that will beckon you to your next adventure.
The first track, "Take It Home" by Mabel, is an energetic pop song that is an ode to the power of love and friendship. The marching nature of the drums will fill you with cheerful defiance, and the lyrics are an express reminder that with friends by your side, anything is conquerable because "you and [them] are unstoppable." This track sets the perfect tone for the spirit of this EP. After all, one of the most famous Pokémon quotes is from Misty when she says, "Don't you know that love is the most important thing in the whole world?" The next track "Wonderful" by Cyn carries on this lighthearted theme of love and friendship, with dreamy tones and ambient soundscapes that generate feelings of wonder and journeying.
The Red EP finishes with an upbeat hip-hop track from Vince Staples – "Got 'Em" – a play on Pokémon's flagship theme song and tag line "Gotta catch 'em all." '90s babies in particular will recall spending painstaking hours memorizing the rap version that played over the credits after every episode finished playing on your VHS. Vince Staples' take on this iconic Pokémon classic is a melodic yet moody track laden with his signature bounce in the basslines. In "Got 'Em," Vince Staples raps about the many challenges that are faced in our daily lives as we try to succeed, but through the medium of Pokémon references and analogies, and with particular inspiration from Mew and Raichu.
Pokémon 25: The Red EP is just the beginning of the musical escapades that they will be taking us on for their 25th anniversary, as Pokémon will be releasing a series of music projects which pay tribute to the original franchise. Mirroring the tradition of dual releases for the first Pokémon GameBoy games, just like how Pokémon Red was followed up by Pokémon Blue, the end of this month will see the release of The Blue EP. This new EP will feature remixes of tracks from the first, by heavy-hitting electronic music artists including ZHU. In addition, tracks from the EP series will appear in a separately curated P25 Music compilation album which will be released by Capitol Records this Fall as part of a large-scale music campaign with Universal Music Group.
It's been 25 years since we watched Ash save a stubborn Pikachu from a fearsome pack of Pidgeys, and now Pokémon is an undeniable cultural institution. Whether you first discovered your dream to be a Pokémon trainer when you bought your first Pokédex, or if your introduction came much later with Detective Pikachu, this EP will fill you with hope and courage necessary to embark onto your next episode of antics.
Listen to Pokémon 25: The Red EP on Spotify below, download/purchase the EP on your favorite platform, and let us know which one is your favorite in the comments below!
Stream Pokémon 25: The Red EP on Spotify:
---
Pokémon 25: The Red EP – Tracklist:
Mabel – Take It Home
Cyn – Wonderful
Vince Staples – Got 'Em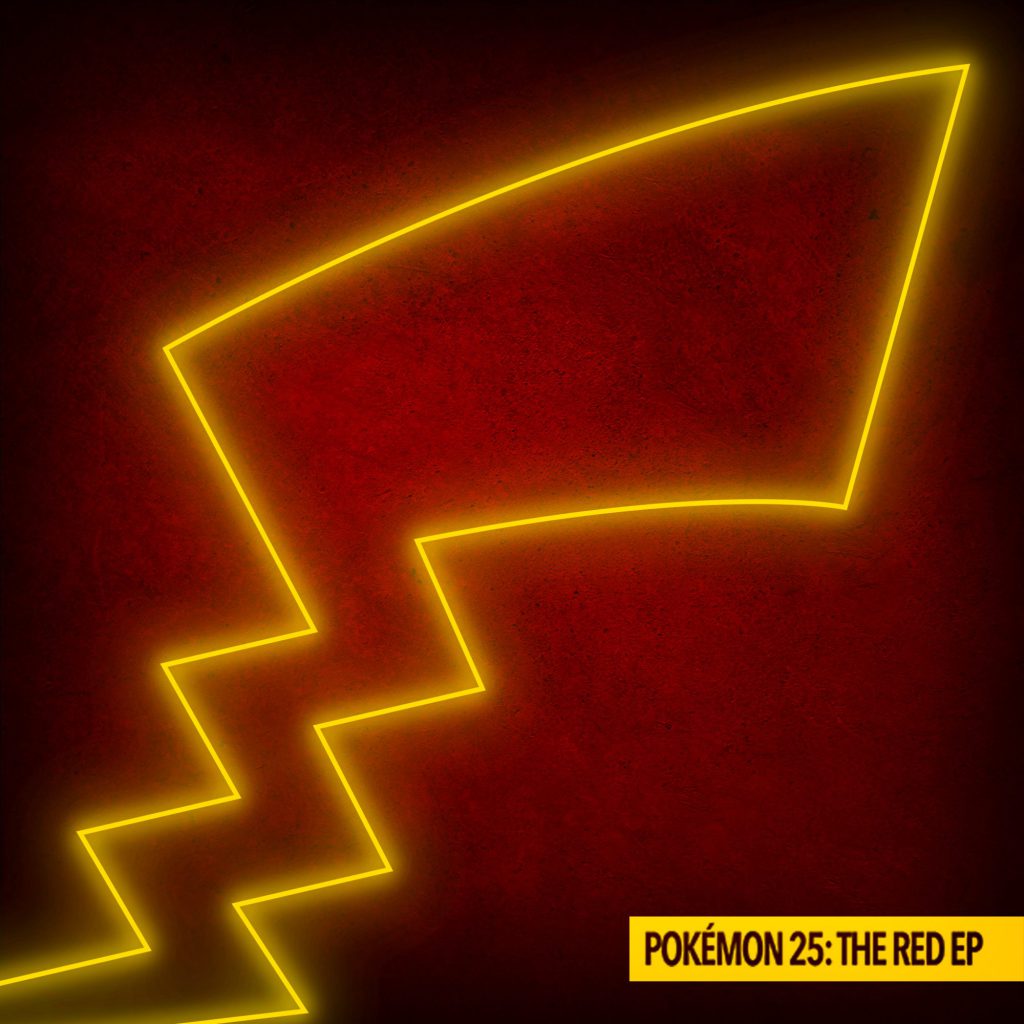 ---
Follow Pokémon on Social Media: