Dr. Fresch and House Call Records drop their first compilation, Shot Callers, that features five electrifying tunes for listeners.
---
Since first breaking onto the scene, Dr. Fresch has been one artist to prove his ability to masterfully craft tunes packed with exhilarating dance beats. Over the last few years, he's paved his way up the dance music scene with outstanding record releases, including the It Don't Stop EP that brought the perfect dose of upbeat tempos and soul-sweeping melodies to speakers near and far. Now, he's continuing to ride the wave into the latter half of the year and boost his label, House Call Records, with the first volume of the Shot Callers compilation series.
Shot Callers Vol.1 features five tracks in total, and not only does it showcase a myriad of upbeat tempos throughout, but the footwork and house elements buried in each track prove what the imprint is all about. "This project is for the DJs and club-goers! I brought these artists together and curated this specific selection of tracks with dance floor records in mind," said Dr. Fresch. "My goal is to showcase the House Call team's peak dance floor energy. Every single track represents each artist's unbridled maximal energy. With this Summer's return to shows, "Shot Callers" couldn't come at a better time."
Working hand and hand with Glass Petals for the first track on Vol. 1, Dr. Fresch pours his soul into "The Answer" naturally elevating the track with his signature production and infectious soundscapes. Keeping the energy flowing on the next track is Martin Höger and Phace who deliver some insanity on "Pow Pow." This one features a whirling blend of sensational tempos and synthesized beats that will warp your mind. WA-FU takes elegantly takes the compilation to the next level soon after with whompy breakbeats and riveting basslines on "LVLZ" ultimately acting as the perfect mix for a night out on the town. 
Next, adding spice to this collection of tunes with his high-intensity synths and rebellious production is FETISH. He doesn't hesitate to annihilate his listeners with the sinister soundscapes found throughout "Void." Rounding out the release is Fox'd who arrives in style with "Cardiac Time Out" – a perfect tune to make the crowd dance in unison at peak hour. Be sure to listen to House Party Shot Callers Vol. 1  out now and don't forget to download it on your favorite platform!
Stream Shot Callers Vol. 1 on Spotify:
---
Shot Callers Vol. 1 – Tracklist:
The Answer – Dr. Fresch and Glass Petals
Pow Pow – Martin Höger feat. Phace
LVLZ – WA-FU
Void – FETISH
CRADIAN TIME OUT – Fox'd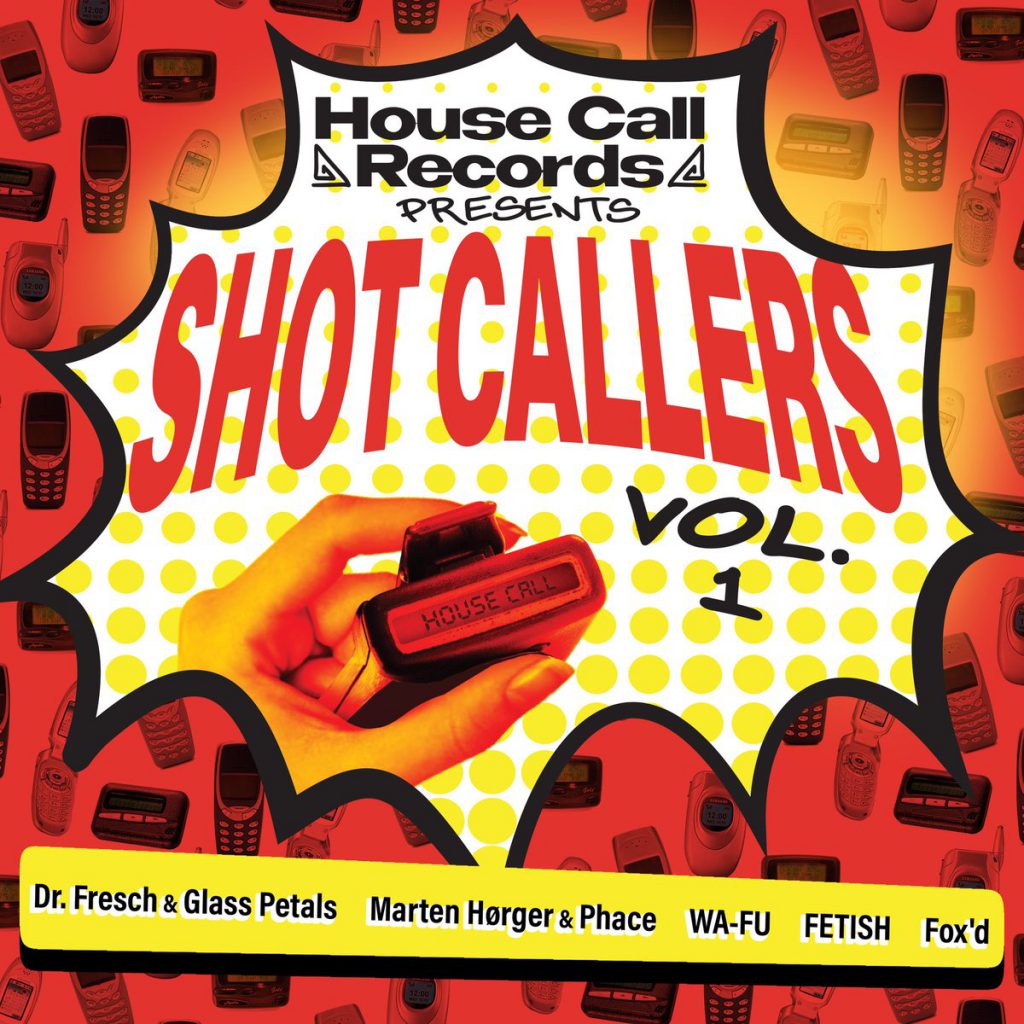 ---
Follow House Call Records on Social Media:
Facebook | Twitter | Instagram | SoundCloud