Canadian duo Loud Luxury presents their second EP, Holiday Hills, with six tracks that are guaranteed to have you dancing.
---
Loud Luxury grabbed the world's attention with their hit single "Body" and last year released their debut Nights Like This EP to the delight of their growing fanbase. Now, they're back at it with their second EP, Holiday Hills. The same infectious dance-pop vibes carry throughout the six tracks, which feature collaborations with Tyler Mann, Cat Dealers, Drew Love, WAV3POP, and Thutmose. Holiday Hills is the perfect party soundtrack. Loud Luxury was on fire releasing singles ahead of the EP and it's out now on Armada Music
The EP starts with the title track where "Holiday Hills" is an idyllic party paradise and this pop crossover song features a fun four-on-the-floor beat and guitar riffs. Speaking about the tune itself, Loud Luxury said "To us, it represents the idea of order, rules and being told no when you were younger. we think everyone dreams of going back to that place and turning it upside down. this ep is nothing more than our favorite songs, which we feel bring color to the dull, a party to the boring, and chaos to the order. the neighbors can definitely hear us."
Next is "Lemons," an undeniably catchy house offering featuring Tyler Mann. It's not hard to imagine this one drawing people to the dance floor. Loud Luxury looked to the Southern Hemisphere for "Mistakes." They teamed up with Brazilian brother duo Cat Dealers and capture the dance music energy of the country that's known for its unreal parties and festivals. Pitched-down vocals and a driving bass melody are smooth despite the song being about a rocky, deceptive relationship. The same full bass meets really sultry pads and Drew Love's smooth vocals in "Safe With Me."
"Wasted" featuring WAV3POP is reminiscent of tropical house and brings the pop feel back to the EP. The song is about the all-too-relatable feeling of getting caught up in the moment. You're not sure if you're falling for someone or if it's the alcohol, but you're up for the thrill either way. Closing out the EP "Red Handed" featuring Thutmose. The globally-influenced production is a nod to the musical diversity of Loud Luxury's home town Toronto.
Loud Luxury succeeded in bringing the party with Holiday Hills, proving yet again that they know the formula to electro-pop success. Each song had catchy vocal hooks and a danceable beat. Whether you're blasting these tunes with your top down at sunset or at a house party, we dare you to try to sit still through any of them.
LIsten to Holiday Hills on your favorite platform and check out the official music videos on Armada's YouTube Channel!
Stream Loud Luxury – Holiday Hills EP on Spotify:
---
Loud Luxury – Holiday Hills EP – Tracklist:
Holiday Hills
Lemons feat. Tyler Mann
Mistakes feat. Cat Dealers
Safe With Me feat. Drew Love
Wasted feat. WAV3POP
Red Handed feat. Thutmose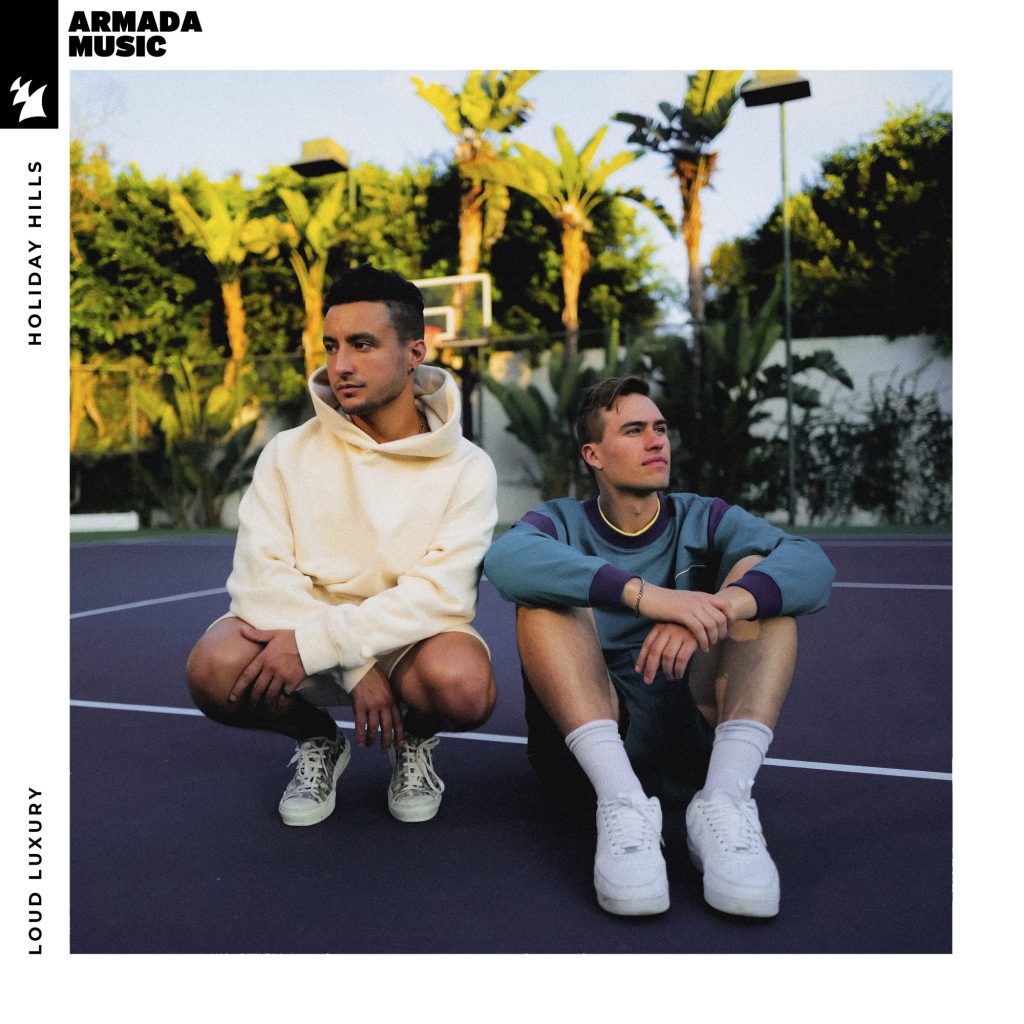 ---
Follow Loud Luxury on Social Media:
Website | Facebook | Twitter | Instagram | SoundCloud