Detroit-based DJ and producer Wave Point presents his new groove with ten enlightening house tracks on Higher Dimension.
---
Over the years, Bryan Jones has made his presence known throughout the scene with plenty of tracks and performances under his belt that have captivated his fans and tastemakers alike. In 2020, he announced his departure from Golf Clap with the plans of forging on with his career as a solo artist, and his new alias, Wave Point, is already turning heads. Now, he's sharing the next leg of his latest adventure into the depths of the house music realm with the release of Higher Dimension, which is out now on his imprint
As we start the lo-fi and disco-infused journey through feel-good tunes, listeners will embark on a nostalgic experience through the soundwaves. Wave Point begins to guide listeners with the title track "Higher Dimension," which invites a cool swim in a pool of water with deep chord progressions and plucked bass strings. Up next, the soundwaves pull the listener deeper into the music as they close their eyes, "Blurry Lines" start to appear when they open their eyes under the water, hearing the echo of the world above the water. 
Coming up for air, "Words" start to form from the listeners' thoughts while submerged under the water, "words we think, but can't say," comes into a paradigm full of excitement through hearing the vocals and kick drum. After you come up for air and gain consciousness, an "Island" appears upon the horizon, and you'll discover a tropical house rhythm that carries your buoyancy as you listen to the soothing vocals that can take us to the sunrise. Floating upon the water, a "New Horizon" is for the listeners dreaming pleasure, as an array of playful guitar riffs drift the castaway to an island filled with "Different Sounds."
Crashing on the beach, listeners discover a "Feeling" where they have never been before while hearing trumpets and violin strings welcome them to a new location. When the sun sets on the horizon, "Shadows" appear with haunting electric melody and pulsing basslines that share the same "Passion" when reflecting through the expedition by embarking the sound waves through life. As the captivating journey completes its course, feelings of nostalgia and hope, as well as dreamlike aspirations in our day-to-day routine are what will fill the soul that Wave Point inspires for a higher love for oneself just by listening, so give this album a spin.
Check out Wave Point's Higher Dimension album on Spotify or your favorite streaming platform, and stay tuned for more intrinsic projects in the future for the newly solo artist!
Stream Wave Point – Higher Dimensions on Spotify:
---
Wave Point – Higher Dimension – Tracklist:
Higher Dimension
Blurry Lines
In The Moment
Words
Island
New Horizon
Different Sounds
Feelings
Shadows
Passion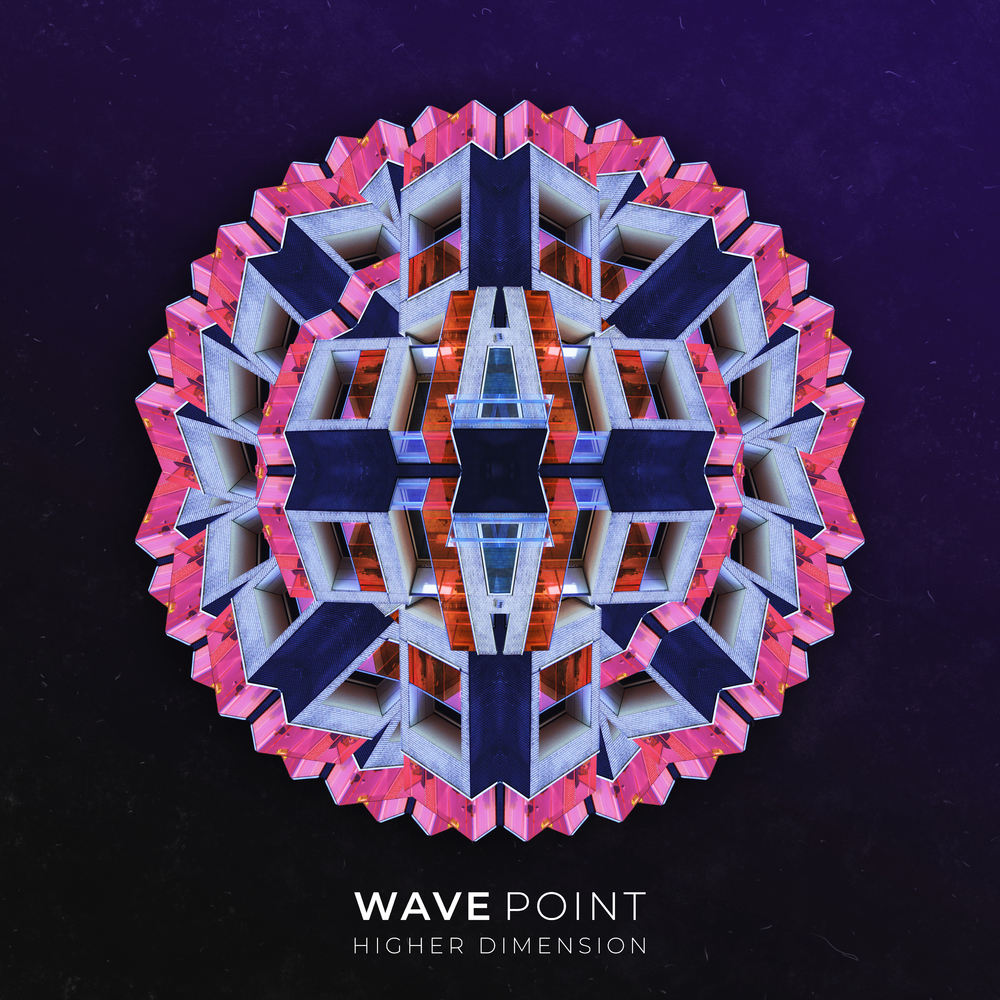 ---
Follow Wave Point on Social Media:
Website | Facebook | Twitter | Instagram | SoundCloud