Last month, Esseks released his creative album, The Villains Journey, and now he's bringing it to life with music video for "Stories."
---
Esseks is a master of his craft, whether he's creating in the studio or in a sketchbook. In fact, whatever artwork you see when he releases music, is straight from the man himself and he was even recently featured in High Times Magazine, landing a two-page spread with his illustrations. Back in July, he dropped The Villains Journey, a nine-track album that took fans and the project's protagonist on a voyage through a post-apocalyptic New York City. Now, he's really giving fans the visual part of the experience with a music video for the opening track "Stories."
The track itself was the perfect way to kick things off, giving a feeling of ascending into the journey. Things started off slightly mellow, easing listeners in as the story built up. At about the halfway mark, that's when things start to get bone-chillingly spooky. The music video follows the exact same emotions and story, with Esseks as its protagonist.
Most of the music video is filmed by George Douglass Peterson in black and white, while also being paired with Esseks' own animations, there's an apocalyptic vibe throughout it. We see Esseks wandering around New York City, with little to no humans around. Occasionally it switches over to color, as he meanders through nature, grasping at vibrant leaves and flowers. With his illustrations randomly coming to life in different places, popping out of streams and buildings.
Throughout "Stories," Esseks seems to get deeper and deeper into the city, where he stumbles upon a blank notebook. From here, the track gets to the heavier parts, and the story gets darker as well as the animations along with it. Esseks begins to run, with monster-like faces painted on trucks, and dark ghosts with red eyes peeping over smokestacks. Finally, he's safe in his apartment, letting out a huge sigh of relief. As the music video wraps up the camera pans to him laying on his couch, where viewers can get a peek at his framed creations from previous releases.
The music video for "Stories" is yet another reminder of the brilliant and creative mind that makes up Esseks. Not only is he a wizard in sound design, but he's a brilliant animator as well. Hopefully, this is the first of many more music videos we will see from him with all of his creative outlets combined. Check out the music video below, stream or purchase "Stories" on your favorite platform, and let us know what your thoughts are in the comments!
Watch Esseks  – "Stories" on YouTube:
---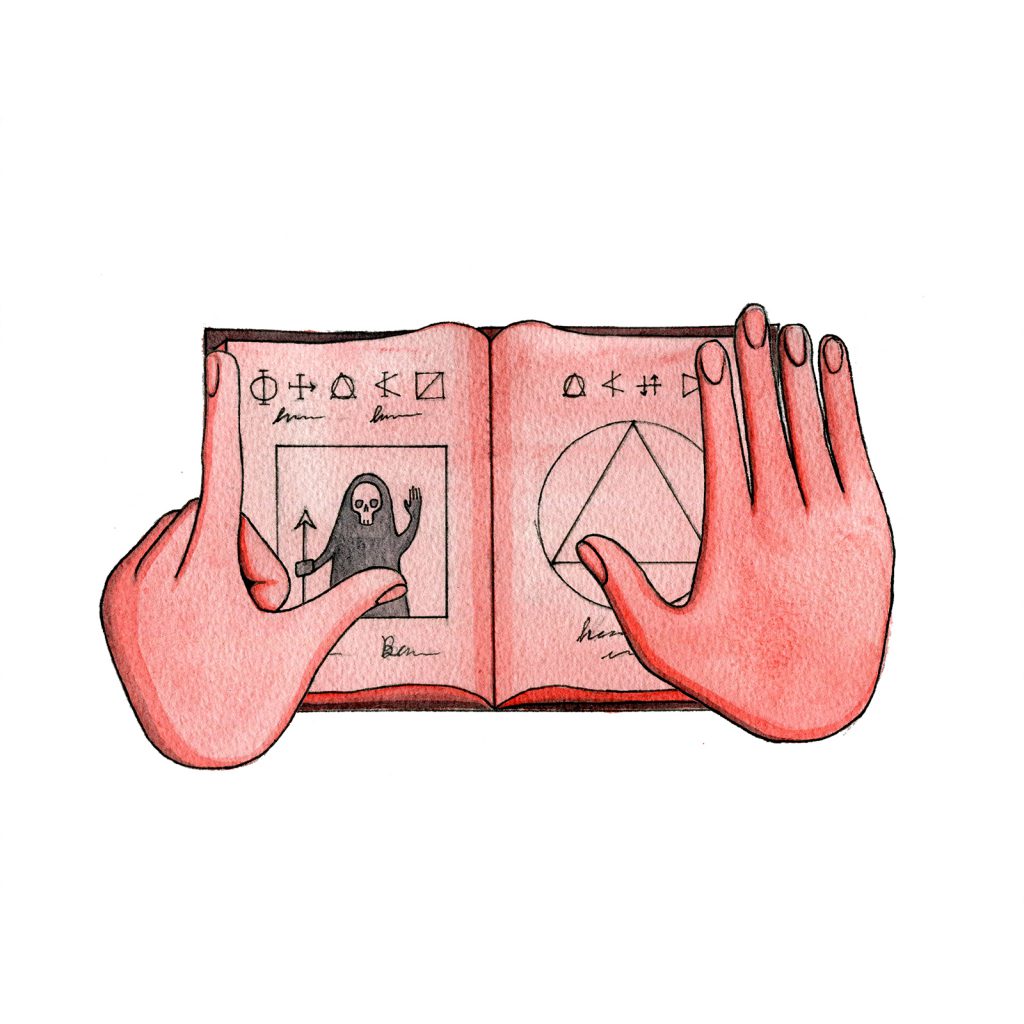 ---
Connect with Esseks on Social Media:
Website | Facebook | Twitter | Instagram | SoundCloud