Journey through alternate dimensions with rising bass phenom VEIL by listening to the two-track IXXI EP, out now on WAKAAN!
---
VEIL has held onto our attention with an iron grip ever since blessing our ears with the SUMMON EP last year. Serving up a cavernous slew of deep, rolling basslines and growling synths, the rising DJ and producer has been busy grinding in the lab since her WAKAAN debut. Now, after recently teaming up with NotLö on their mind-warping collaborative EP, Exoplanet, VEIL returns to WAKAAN with two big bass tunes on IXXI.
A tastemaker of abyssal frequencies and heart-stopping beatdowns, VEIL refuses to be pigeonholed into a singular sonic plane – and this two-tracker helps prove that as her venture into the unknown is viciously primal and ravenous in nature. IXXI is a vivid demonstration of her expert sound curation and is her deepest and darkest yet. Its subterranean soundscapes rumble as the snake-charming rhythm hypnotizes the soul from start to finish. As oscillating basses churn and glitched soundwaves bubble, the title track "IXXI" invades the cerebral with layers of brain-bending sonic excellence. Meanwhile, "Hungry Dragon" enters with a beast's guttural croak before a sprinkle of snares builds into a tidal wave of reverberating wubs.
Additionally, VEIL's extraterrestrial sounds will find a home on planet Earth as she continues to obliterate crowds across the country on her co-headlining fall tour with NotLö. She is also set to accompany Champagne Drip on his national Champagne Trip tour and will be making appearances at several festivals this year. For fans of deep dubstep, be sure to catch her in a city near you!
VEIL once again brought a heavy bass reckoning with IXXI. Listen to both tracks on Spotify, or stream or download the EP on your favorite platform!
Stream VEIL – IXXI EP on Spotify:
---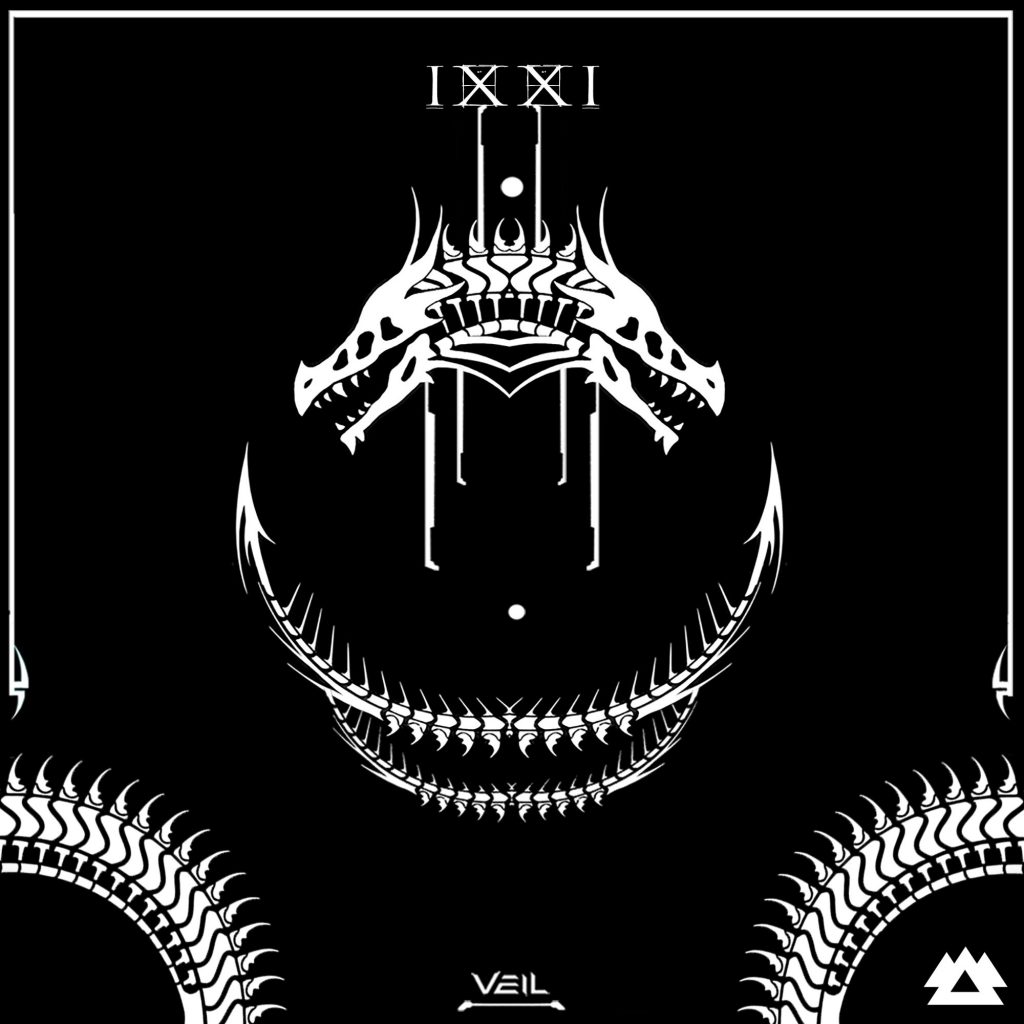 ---
Follow VEIL on Social Media:
Facebook | Twitter | Instagram | SoundCloud