Monstergetdown proved he's the man earlier this year, and now he's showcasing why he's The Myth as well with his latest album as Born In 92′.
---
Back in February, Monstergetdown shook off his winter coat and roared into the new year with a sensational album dubbed The Man. Filled with throwback vibes that set a proper groove, it helped everyone begin to get back to dancing after a year of sitting on the sidelines. Now, with the summer heat bearing down and live shows back in the swing of things in the United States, Monstergetdown looks to put his Born In 92′ alias on full display once again with his second album of the year, The Myth.
Out now on his imprint Matrix Funk, The Myth features a whopping 15 tunes that will immediately transport you back in time to days of raves gone by. "Like It Isnt A Feeling" kicks off the journey with eerie, ominous tones and energy that slowly builds before hitting a shuffle-inducing beat at around the two-minute mark. It's a track that's perfect as an intro as its sounds ebb and flow, teasing the ears and beckoning listeners to the darkness.
"I Just Want" takes the dancefloor energy up a notch with its stripped-back, retro house groove and a hypnotic vocal sample that will run through your head as you get down to the beat. Just when you thought it would be a trippy ride, the previously released single "Dont Want No Jungle" arrives with its acid tones and booming breakbeat to induce a frenzy in the mind.
The rest of the album is littered with tracks such as "Cycosis," "Dread," "Nouns," and "Mitote" keep that energy up while layering in hi-hats and glitchy, distorted, techno beats that are perfect for peak hour. Yet Born In 92′ does an impeccable job breaking up any sense of monotony throughout with tunes like the breaks-fueled "SCATTA," the vibe-inducing "Work That Body" that will simply make you sweat. And one of the biggest standouts is the atmospheric "Tephuan" which I can only describe as the music that aliens would play if they crash-landed in the heart of a festival in the jungle of Tulum.
If there's one thing that The Myth puts on display, it's Monstergetdown's abilities in creating some of the most sensational soundscapes for lovers of the underground to explore. This album isn't just a callback to the past era of the rave scene, but a picture of what the scene is really about – dynamic, driving beats that hit you in the depths of your core and make your body move wherever you're raving at.
Listen to The Myth on Spotify or grab a copy on Bandcamp, and let us know what your thoughts are on this fantastic project from Monstergetdown in the comments.
Stream Born In 92′ – The Myth on Spotify:
---
Born In 92′ – The Myth – Tracklist:
Like It Isnt A Feeling
I Just Want
Dont Want No Jungle
Cycosis
Tepehuan
Dread
Mitote
SCATTA
Cooped Up
Nouns
No Concentration
F.r.e.a.k.
Work That Body
Machina Organica
On My Second Beer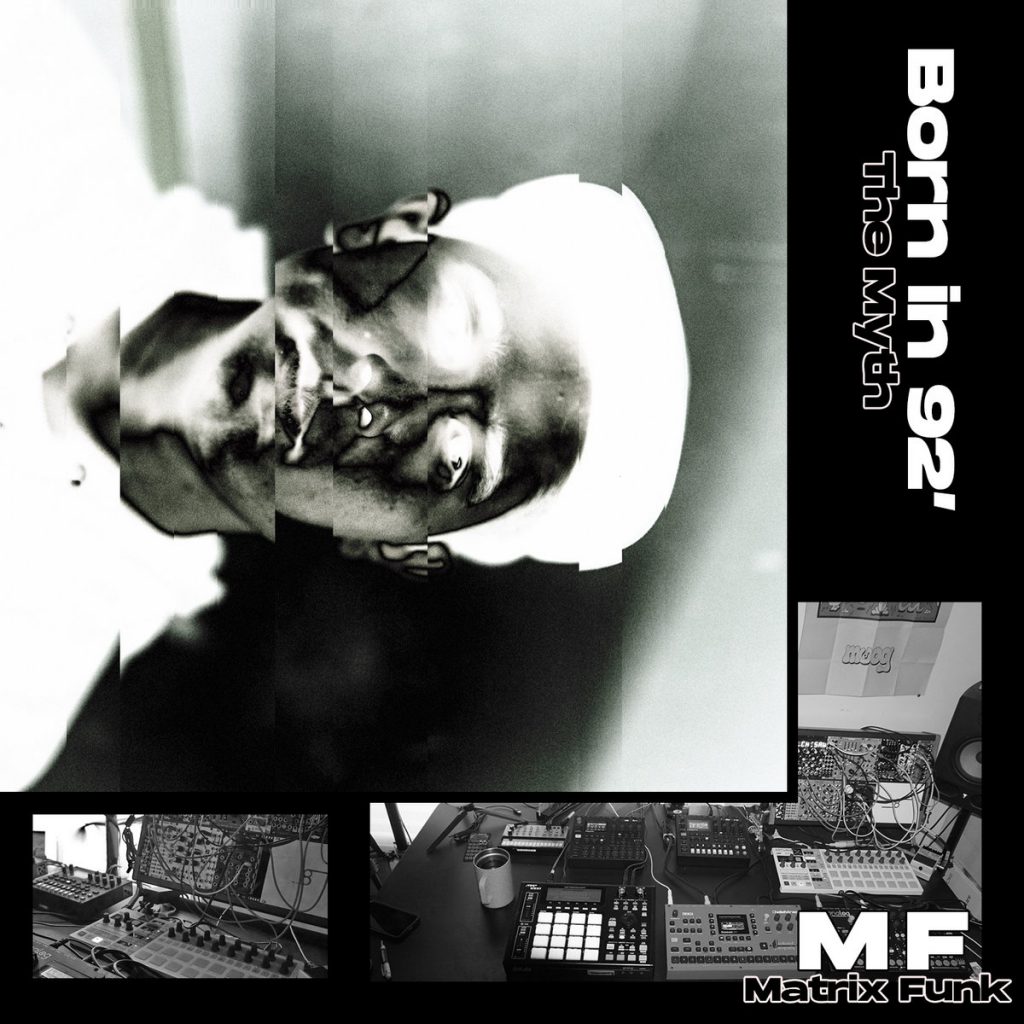 ---
Connect with Monstergetdown on Social Media:
Facebook | Twitter | Instagram | SoundCloud