Joseph Ray cut his teeth as one-third of NERO, but he's primed to take on the world on his own with the release of his debut EP 300 Below.
---
From conquering the dubstep, drum and bass, and electronica realms as one-third of NERO to kick-starting his solo career back in 2016, Joseph Ray has established himself as a true master of his craft. Now, the beloved DJ and producer is ready to take the next step on his journey with his latest release, 300 Below, which just dropped on Big Beat Records.
Joseph Ray's releases over the past few years have all been led up to this monumental moment. From 2019's Room 1.5/Chem-EX which marked his Anjunadeep debut to the massive remix of Yotto's "Nova" that was unveiled in 2020, he's steadily revealed more of his sensational sound as a solo artist. 300 Below offers up the latest look into the mind of this brilliant producer as he blends the sounds and influences he's cherished over the years and packaged them up into a five-track release.
The EP explores a more sinister, yet refreshing side of his sound as he had the freedom he needed to rediscover the deep-rooted love he holds for making dance records. From acid to atmospheric techno to deep club cuts fit for the early hours of the morning, 300 Below is a shining example of Ray's unmatched production ability. The darker techno-influenced sound is a world away from his dubstep days, but is an eye-opening portal into who he is not only as an artist but as a fan as well. 
Read on to dive inside the mind of Joseph Ray and find out exactly how this latest body of work came to life. Don't forget to stream or download 300 Below on your preferred platform, and let us know what you think in the comments as well. 
Stream Joseph Ray – 300 Below on Spotify:
---
Hey Joseph! Thanks so much for taking the time to speak with us today. Before we take a deeper dive, congrats on the release of your latest EP, can you tell us a little more about the vision you had for this body of work? How is it different from releases you have put out in the past? 
Well, it's the first solo EP I've done, and it feels like a combination of sounds and influences I love into one set of tracks. Jungle, techno, jazz, disco, deep house… There wasn't really a vision, just a desire to write what I wanted and not be too constrained with genre and structure.
Your most recent work explores the darker and more atmospheric elements of techno, acid, and drum and bass with an ethos custom-built for the underground culture. How would you like to see your music influence your fans, is there anything specific you want to convey with this EP? 
Yes, I wanted to write something deeper and more experimental than my previous output. I didn't want to convey anything specific, I just wanted to have a bit of moody dystopian fun.
As I was venturing through this latest body of work, your track "Guilin" became a standout favorite. The sonic range achieved within that track is staggering. Is there a specific reason you chose this track to close the EP? 
Well, thank you. As you say, it kind of covers a whole range of sounds, so putting it at the end felt like a good culmination of the EP. Synthesizing the various influences in one track.
You first launched your solo career a few years ago, with massive releases on labels like Anjunadeep and Big Beat Records. When you're sitting down in the studio to create music, do you alter your productions to fit a specific mold or does each track develop organically?
Organically – I don't really know what I'm doing, I just have an idea and try to get it down. When you get into the flow state and everything just seems to work. That's the magic, that's what you're after.
When word first broke that you would be continuing your career after the wildly successful NERO era, excitement was an understatement. How have your productions changed for your solo sound compared to years ago? Any major revelations you've gone through as a producer? 
Writing the kind of 4/4 music I wanted to is such a different skill from writing dubstep/drum n bass. It's taken me an age to get my head around it, it's a different way of thinking about structure, progression, and impact. It's been a challenge, but a really refreshing one, and has reinvigorated me musically.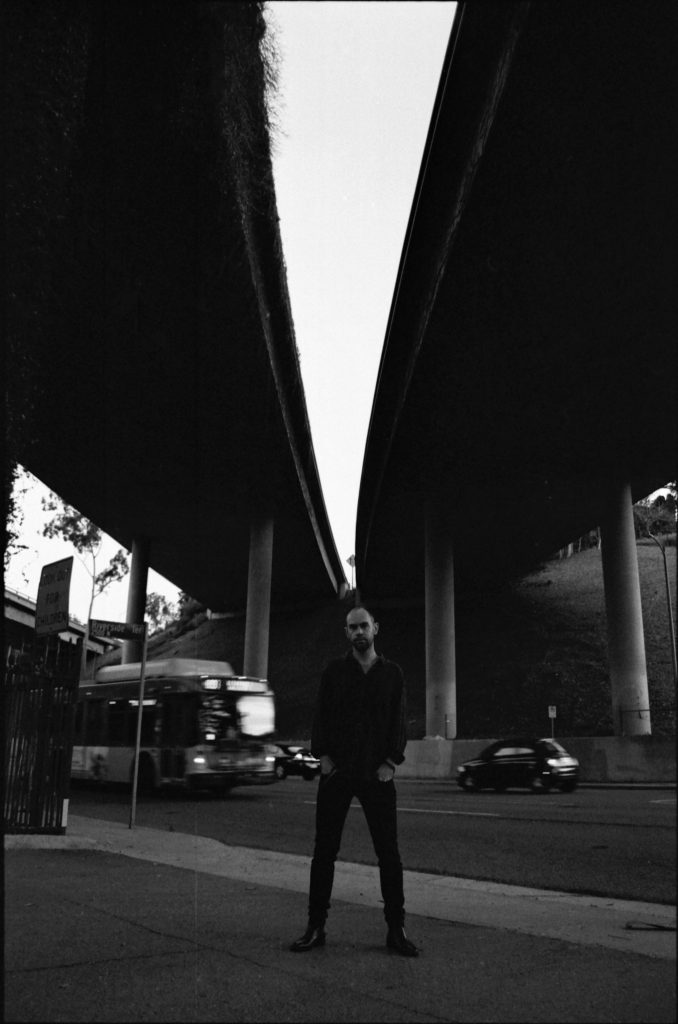 Can we dive a little deeper into your time amid the pandemic and the shuttering of live events? What was your time away consistent shows like? What did you like to do aside from making music?
I moved to the beach and learned to surf (semi-successfully), I finished a load of music, I consulted for a psychedelic biopharma startup, and mainly tried to keep my head above the water!
As live events have begun to permeate the scene again, how would you like to see the dance music community improve in ways that maybe weren't so great before the pandemic?  
It'd be fun if more live acts and bands were incorporated into dance line-ups.
What does the future of Joseph Ray look like from a career standpoint? Any significant items you still need to check off the list? Any dream collaborations? or bucket-list bookings, perhaps?
I'd honestly just like to start DJing regularly again. This last year has made me realize how important the live part of music is – it's all about the communal dance experience. Nothing else really matters.
If you could go back and time and restart your career, what would you do differently? What piece of advice would you give yourself that you wish you knew then? 
I'd move to Ableton way sooner than I did, I'd never try to imagine what people want to hear and just write what comes out, and I'd take more breaks!
One last thing before we go, when not out on tour, where would your dream vacation destination be? 
I'd love to go to the Galapagos Islands on a tour with a team of botanists.
---
Follow Joseph Ray on Social Media: