If you're looking for a little live music fused with some electronic vibes at Summer Camp Music Festival, check out these jam bands.
---
Nothing hits better at a festival than a groovy, three-hour jam session from a group that offers a nice mix of live instruments and electronic elements. The parallel of the classic guitar melodies and funky rhythm with a sick, mind-altering bass drop can make one's jaw drop in the middle of a crowd. In fact, the electro-funkified jam band scene is one that will welcome you with open arms, especially at festivals like Summer Camp Music Festival.
While SCamp might offer up a variety of sounds from the likes of Rezz, Tipper, GRiZ, Subtronics, and WHIPPED CREAM, among others, jam bands are prominently put on display throughout the weekend. Previously we covered some of the artists who are taking the stage at the festival that you shouldn't miss, and today we're diving deeper into the bands that are guaranteed to whip up plenty of good vibes as well.
All of the bands listed are playing at this year's Summer Camp Music Festival, taking place August 20-22 at Three Sisters Park in Chillicothe, IL. Limited tickets are still available, so head over to their website for more details!
Five Jam Bands on Our Radar at Summer Camp Music Festival 2021
---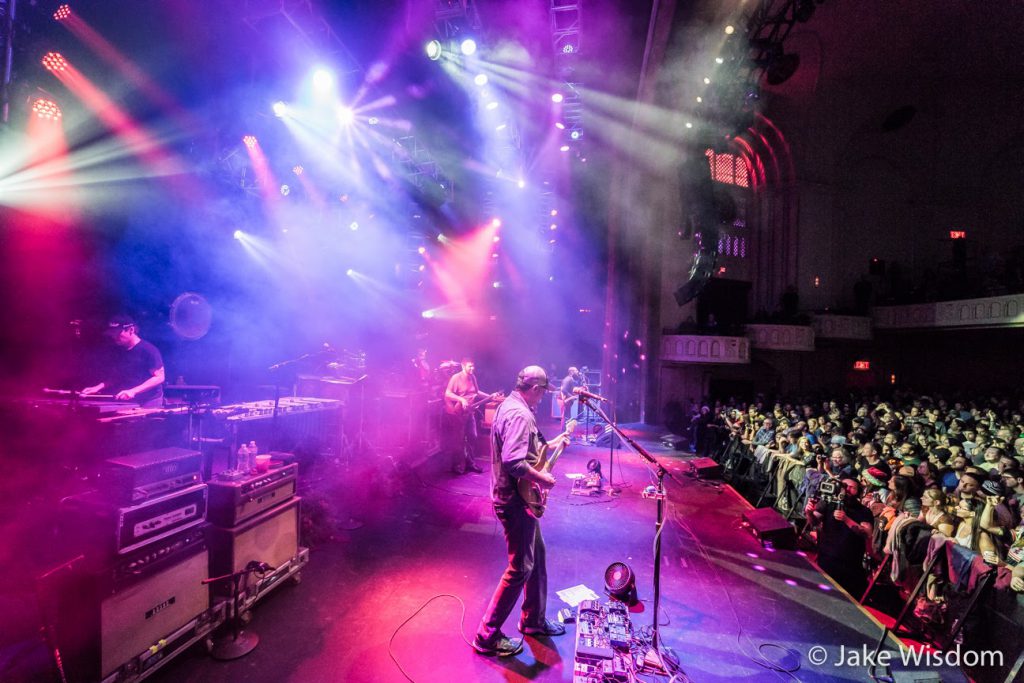 Moe.
Facebook | Twitter | SoundCloud
For a classic choice in jam band quality, moe. takes the cake in being one of the most well-renowned live bands to be featured at a venue. Their infectious groove and good vibe-attitude attract a wide range of audiences across the country. While they lean towards the lighter bluegrass, live instrument elements, their effortless blending of synths, multiple percussive elements, and catchy vocals with a heavy groove caters to any listener, including those in the electronic scene. 
For any jam band listener, moe. has become a staple with their classic feel-good sound, as well as co-headlining with other acts that range across the entire music spectrum, especially those in the electronica scene. They have had a major influence in forming how gatherings have become so popular today, including their own line of festivals that have been going around since the early 2000s. moe.lennium, moe.down, snoe.down, and even a moe.-themed cruise brought a huge crowd and catered to the music festival scene we love today. They were also one of the main bands to play at the very first Summer Camp Music Festival, back in 2001!
Make sure to check them out at the Moonshine Stage this year at Summer Camp Music Festival! They'll be taking over multiple sets all weekend, making sure no attendee leaves parched for a good jam sesh.
Tracks to check out: "New Hope For The New Year", "Silver Sun", "Happy Hour Hero"
---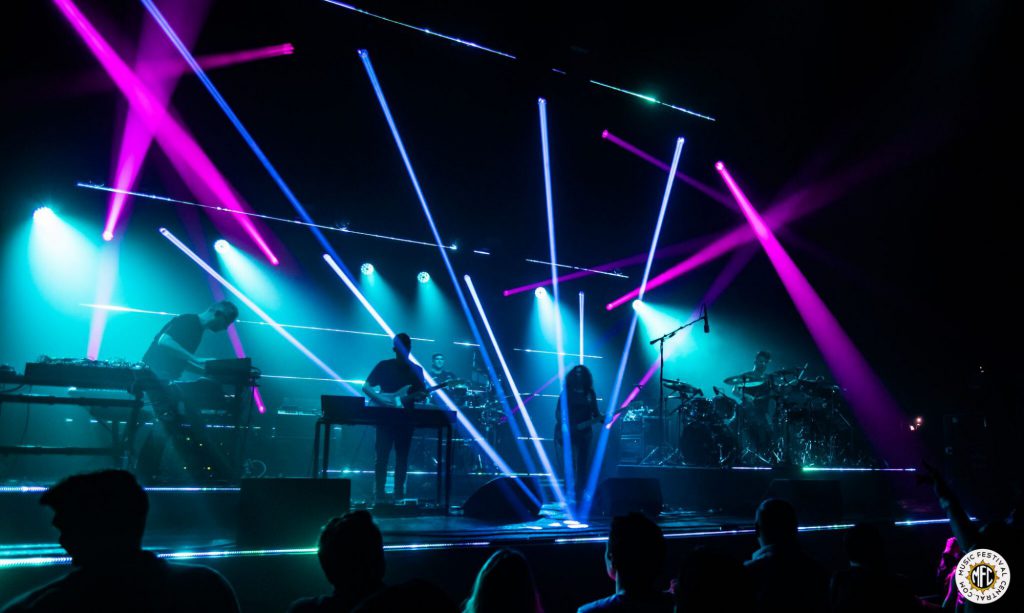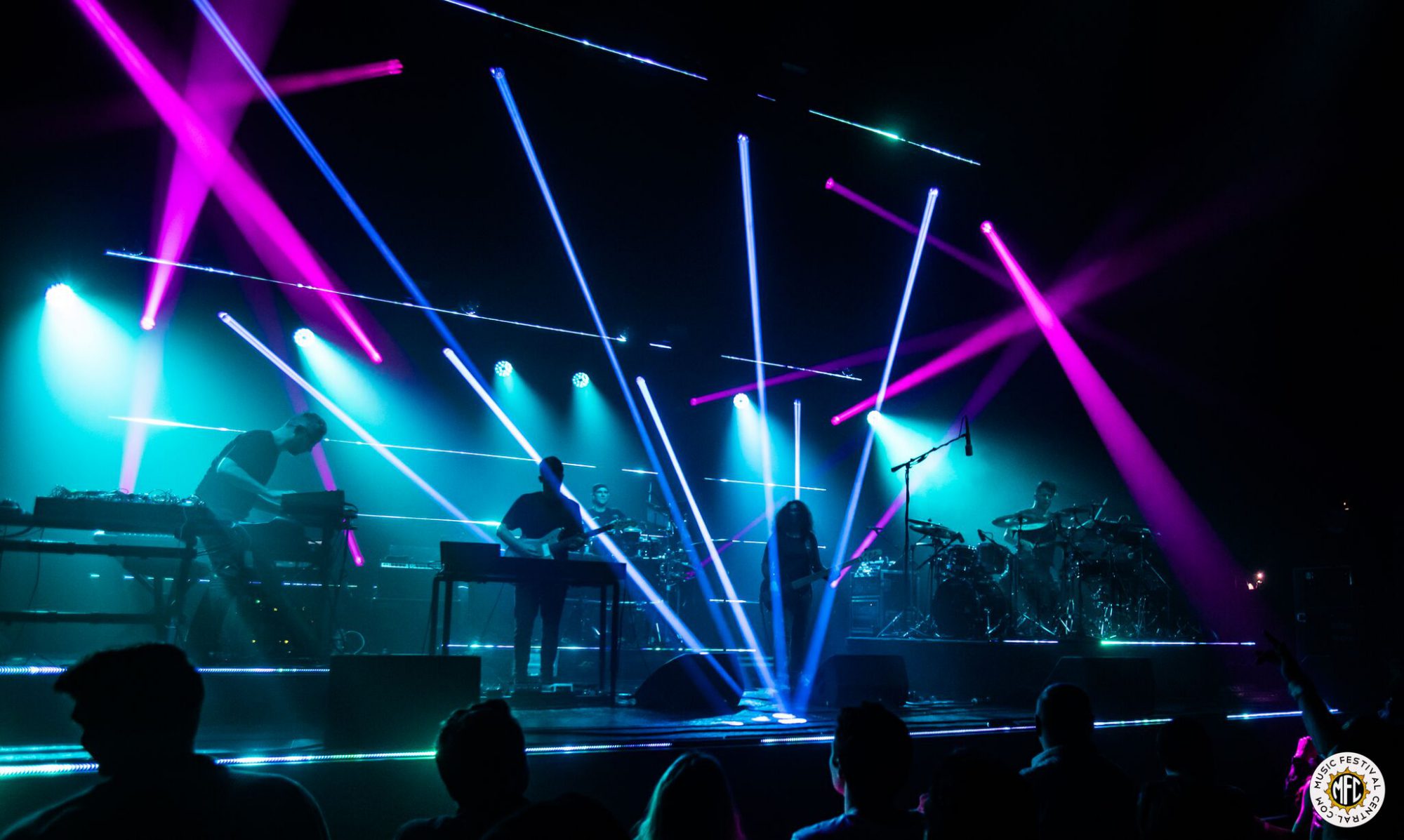 STS9
Facebook | Twitter | SoundCloud
From the cosmic realm of the musical universe, emerged Sound Tribe Sector Nine, more commonly known as STS9, who creates a solar soundscape with their instrumental techniques. Since 1998, this Santa Cruz-based band has combined elements of prog rock, funk, jazz, and electronica to fuse a widely appreciated sound. Their niche is a focus on collective rhythm and effortless flow into each track, rather than individual solos or songs. Sometimes, it's almost impossible to tell which song starts and ends, as the seamless rhythm blends into the synths and makes them a staple at festivals across the country, including their recent sold-out two-night Red Rocks special.
In classic jam-band style, the following of STS9 (the "Tribe") has grown to become one of the most prominent fanbases in the festival scene, with fans traveling cross-country and festival-hopping to catch the magic at every set they can. Their top tracks show off their diversity in rhythm and technique, and there are plenty of live sets to listen to on their SoundCloud as well.
Make sure to check them out at 7:30 PM at the Sunshine Stage on Saturday at Summer Camp Music Festival!
Tracks to check out: "The Universe Inside", "Scheme", "When The Dust Settles"
---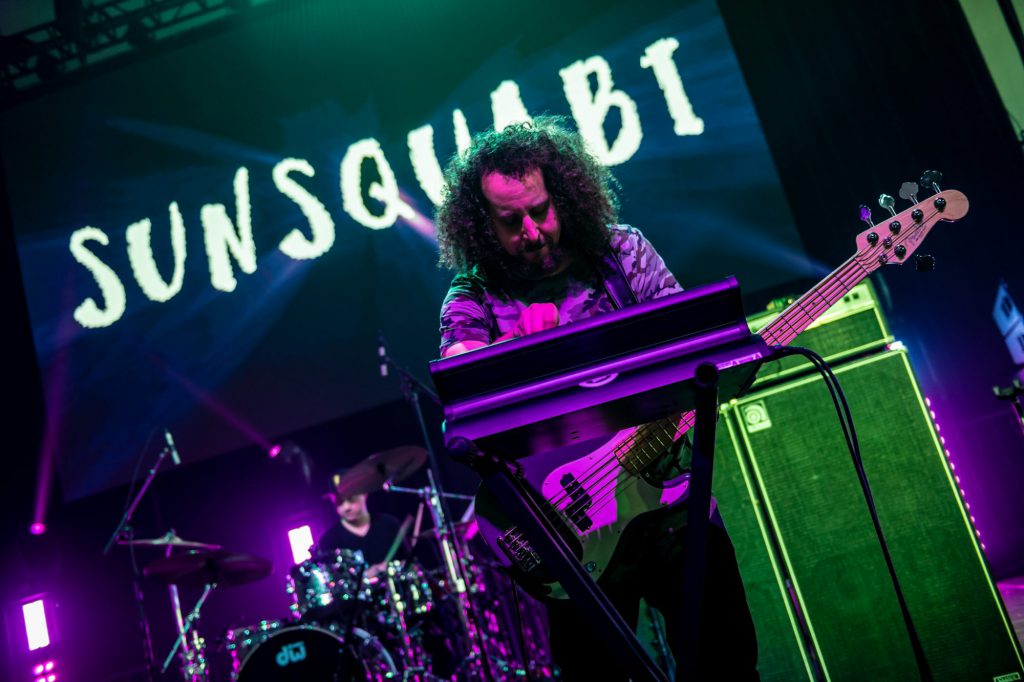 SunSquabi
Facebook | Twitter | SoundCloud
If you've caught a SunSquabi set in your lifetime, then it's a no-brainer that they are one of the top sets to catch at SCamp this year. And if you hadn't had the chance yet – then prepare yourself for something truly special. This three-piece band from Colorado features different elements each time they play live, creating a different experience for every attendee. Right off their bat, their blend of funk, soul, and a blast of synthesized sounds showcase their talent of grooving with one another and effortlessly improvising a new set every time.
SunSquabi's 2019 album, Instinct, only further proved their abilities to create sensational music as they implemented horns and guitar in perfect harmony with electronica elements. Their collaborations with other top artists like GRiZ, Chris Karns, and Russ Liquid are staples in many funky playlists, and if you're lucky, you may even catch a jam session with multiple different artists joining them on stage for an all-out music bash during the festival.
Make sure to check them out at 3PM at the Sunshine Stage on Saturday at Summer Camp Music Festival!
Tracks to check out: "Night Moth", "Odyssey", "Cinnamon"
---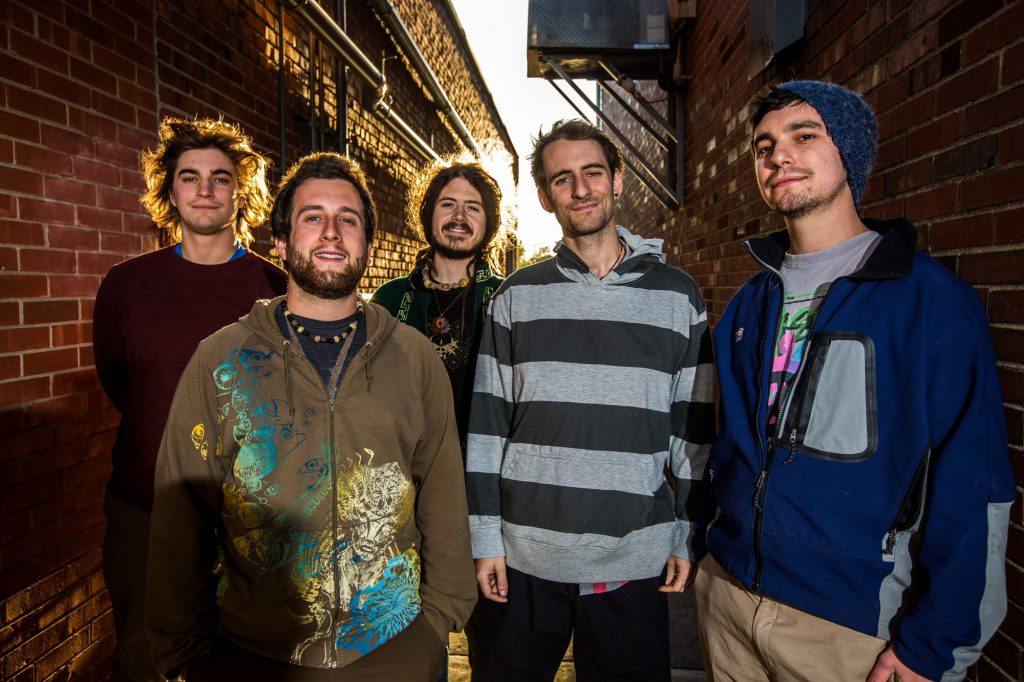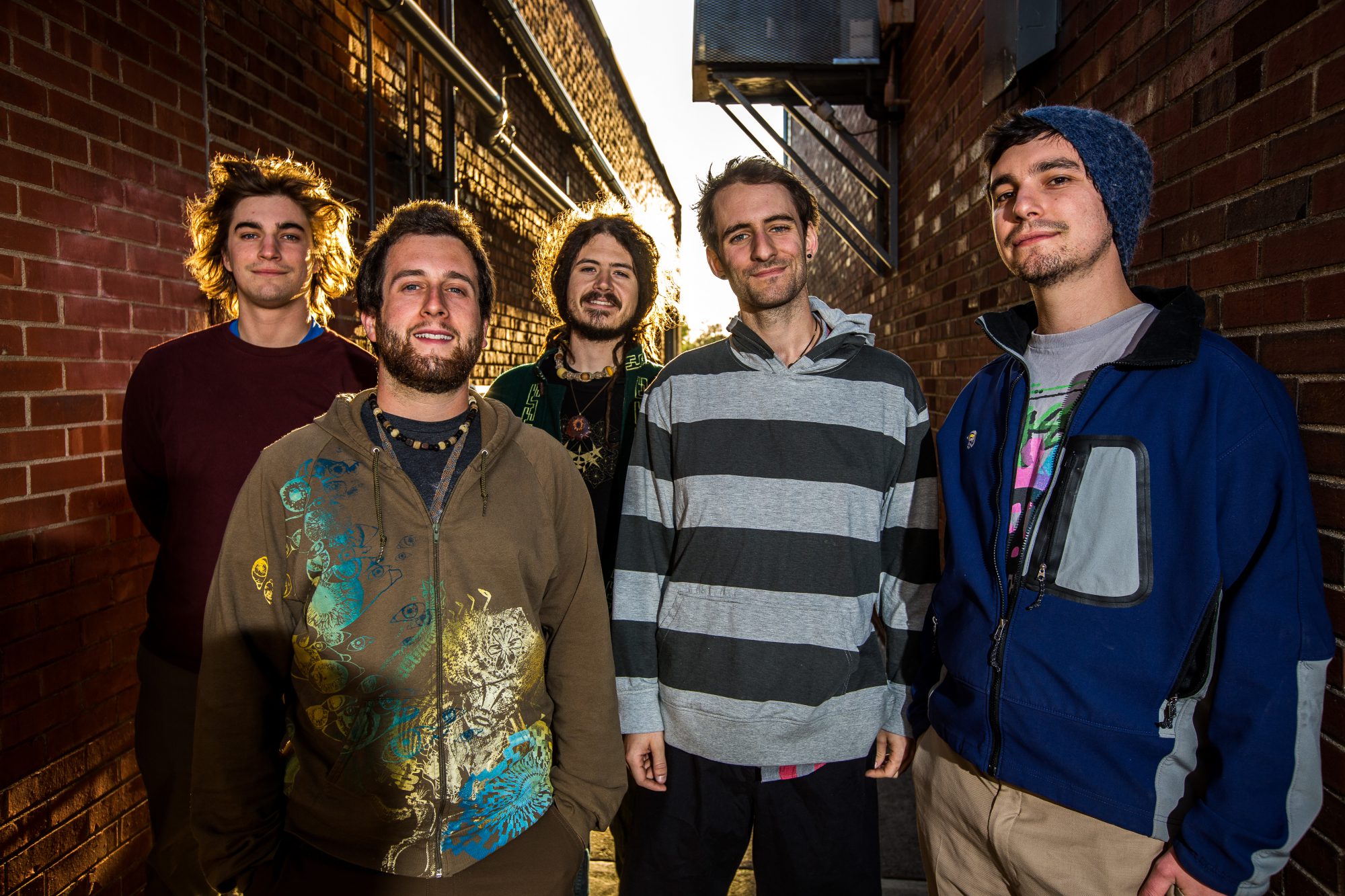 Papadosio
Facebook | Twitter | SoundCloud
For one looking for a truly psychedelic experience when listening to a tune, Papadosio provides that to another level. This Asheville-based quintet has an impressive discography of well-produced tracks that feature exuberant jam sessions, poetic lyrics, and futuristic-based electronica elements. Papadosio also stays busy on the road, headlining shows like Electric Forest, Camp Bisco, and this year's Summer Camp Music Festival. Their laid-back sound is great for someone looking for a nice mix between live vocals and instruments mixed with some funky electronic production that is guaranteed to make you feel like you're on a musical trip.
With a heavy influence on organic elements, Papadosio's live sets mimic a natural sequence, going with the flow and playing off each other's rhythm. Whatever your flavor of sound is, you're guaranteed to find a track that suits your mood with different albums circling around unique philosophies and ideas (special shout out to their collection of mushroom-themed albums). So far, Papadosio has taken over many venues this past year, including their Red Rocks show, so you simply won't want to sleep on their set this summer at SCamp.
Make sure to check out their Microdosio set on Saturday at 3:30PM at the Sunshine Stage!
Tracks to check out: "We are Water", "Epiphany", "Lion's Mane"
---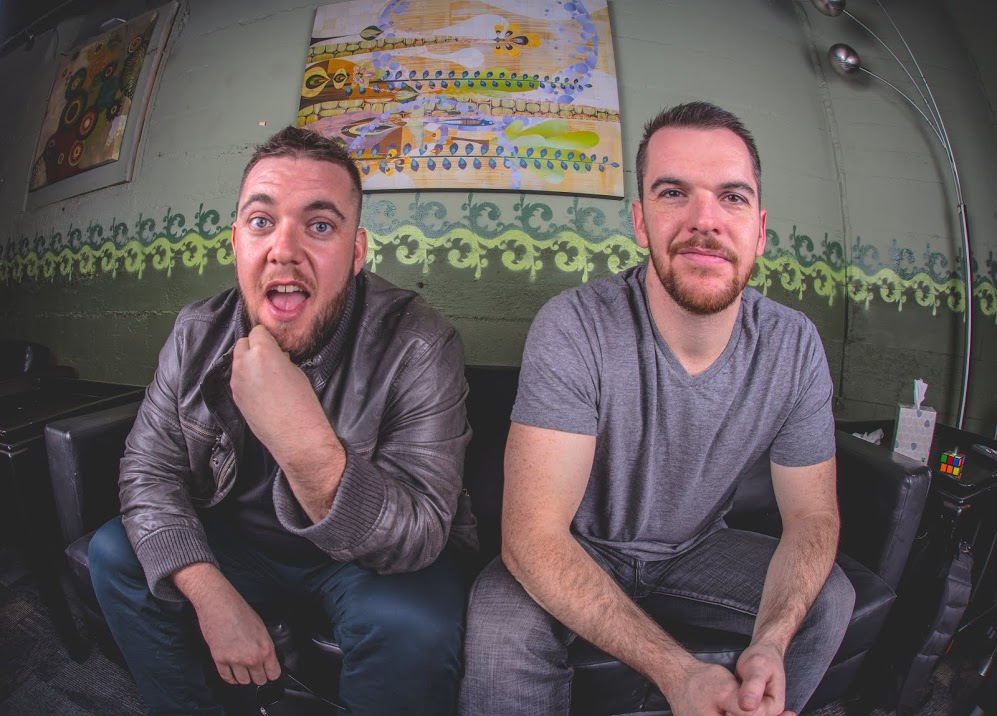 The Floozies
Facebook | Twitter | SoundCloud
To describe The Floozies is trying to describe a cataclysm of electro-funk goodness. This Kansas-based brother duo takes jam seshes and adds sugar, spice, and everything nice to create a show that is truly unforgettable. Their signature sound of blending funk and wild, weird electronica sounds as well as groovy vocals make them a can't-miss set at any festival. Not only are their tracks top-notch, but their on-stage presence is unmatched, smiling and cracking jokes the entire time that makes you feel like you've been friends with them for years.
The past few years have seen The Floozies soar to even greater heights, releasing new track after new track and featuring hot collaborations with artists like Dirt Monkey, Tech N9ne, and Probcause that create iconic party-ready tunes. Their latest release, Day Glow Funk, takes you on a wild ride of gentle melodies, intricate rhythms, sending you straight into bass-heavy bangers with little to no preparation – but you'd be glad you listened.
Make sure to check out their special Friday "Emo Hour" set at 3PM at the VIP Stage, and their main set at the Sunshine Stage at 5:30 PM, and if you're arriving Thursday, make sure to not miss their pre-party closing set at the Sunshine Stage at 8:30PM!
Tracks to check out: "Stuntin'", "Cosmic Rays", "Summer Fling"
---
Follow Summer Camp Music Festival on Social Media: