Sub Focus breathes new life into a handful of most iconic tracks on Reworks I that features timeless classics such as "Rock It," "Could This Be Real," and more!
---
As trends and genres in the electronic dance world ebb and flow like ocean tides, one genre has provided unwavering support to fans around the globe: drum and bass. For more than a decade, Sub Focus has carried the torch as one of the leaders of the global scene. From iconic hits such as "Timewarp" and "Last Jungle" to the anthemic "Could This Be Real," we have seen his powerful and rave-ready drum and bass sound only get better with time. Today, he's blessed fans around the globe with one of the most significant remix compilations we have seen in years. Reworks I.
Legendary names have come to mind repeatedly with such a high standard of excellence in the genre and fortunately for fans, a vast majority of them have found a home on Reworks I.  Out now on RAM Records, this collection of remixes welcomes sensational artists including Sub Focus' counterpart and Portals collaborator Wilkinson, legendary duo Camo & Krooked, Metrik, Dimension, and plenty more.
The sensational ten-track remix compilation Reworks I is out now on Spotify and all major platforms – take a listen and read on for our full take on this drum and bass masterpiece.
Stream Sub Focus – Reworks I on Spotify:
---
Reworks I opens with the unmistakable Sub Focus classic "Rock It."
However, this time around, the equally impressive Wilkinson infuses the hit with his high-energy drum fills and eye-opening synth stabs while still holding onto the essential roots that make this track one of the best in drum and bass. Dimension unleashes his prowess on "Time Warp" as the borderline hardstyle revamp lights an incendiary fire in our dancing shoes. Now that Reworks I is off and running at lightning speed, the always incredible Culture Shock drops off his unbelievable 2021 remake of 2006's original hit "Airplane" as worlds of old and new collide in perfect harmony. 
Emerging duo Pola & Bryson impress with their top-tier remix of the Sub Focus classic "Follow The Light." The duo asserts their power as a shining light on the next generation of drum and bass greats as they deliver a one-two punch of liquid bliss. An early standout and instantly iconic rework comes from Camo & Krooked as they put their spin on "Last Jungle." Utterly anthemic energy and a proper tip of the cap to the original track remind us why the legendary duo have held on to their top-tier status.  
Then, UK powerhouse Bou delivers an infectious spin on Sub Focus' distinct hit "World of Hurt." Sharp snares and a bubbling bassline will have you two-stepping across the floor in no time at all. While the masterful remixes continue with Yorkshire-based trio Data 3 irresistible version of "Deep Space." A genuinely impressive remix, this rework highlights the emerging trio's ability to assert its dominance on a compilation full of legendary artists. 
As we enter the final throws of Reworks I, Sub Focus delivers his own remix for one of his most iconic tracks, "Could This Be Real."
An instantly danceable take on one of drum and bass' most iconic tracks flips the 2009 mega-hit into a 2021 masterpiece. Another reminder that Sub Focus truly is the king of the effervescent genre. Soon after, Misanthrop takes no prisoners with a one-of-a-kind remix of "Vapourise." A super unique vibe permeates the track as it is neither a high-energy banger nor a grooving liquid vibe, yet we can't get enough as the electrified synths and echoing keys deliver a blissed-out club vibe.  
As Reworks I comes to a close, the legendary Metrik blesses the curtain call with his fresh take on "X-Ray." When Sub Focus classics come to mind, "X-Ray" is one of the first to break the mold. Festival-ready synths and enough energy to fill a stadium, Metrik not only does the original justice but reinforces his ability to take the tune back to the top of the charts yet again. 
Reworks I is a glittering reminder of the power that drum and bass continues to have amongst the massive community of dance music fans around the globe. A thorough masterpiece of a release, Sub Focus, as well as every artist featured on this compilation, should be proud of their efforts and their ability to move the genre forward as a whole. 
---
Sub Focus – Reworks I – Tracklist:
Rock It (Wilkinson Remix)
Time Warp (Diminsion Remix)
Airplane (Culture Shock Remix)
Follow The Light (Polo & Bryson Remix)
Last Jungle (Camo & Krooked Ft. Mefjus Remix)
World of Hurt (Bou Remix)
Deep Space (Data 3 Remix)
Could This Be Real (Sub Focus 125 VIP)
Vapourise (Misanthrop Remix)
X-Ray (Metrik Remix)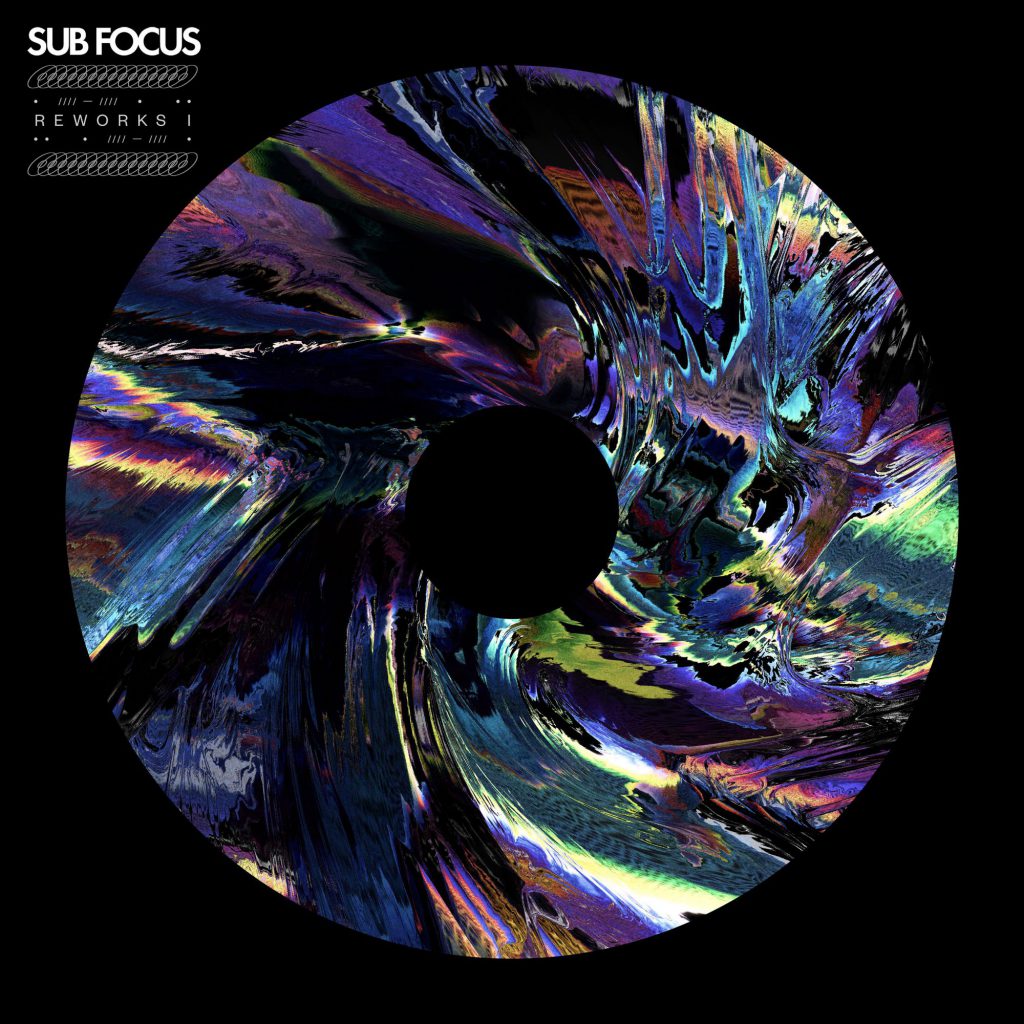 ---
Follow Sub Focus on Social Media:
Website | Facebook | Twitter | Instagram | SoundCloud | YouTube