House music veteran Stefano Ranieri returns to the spotlight and brings forth global influences with his latest LP, Risonanza. 
---
Stefano Ranieri has been quietly smoldering amongst the fiery embers of the underground house scene for the past fifteen years and he's contributed to nearly every sub-genre of house music along his quest for greatness. Today, all of those years of hard work have finally bubbled up to the surface in the form of the sensational fifteen-track album Risonanza, which is out now on Nulu Electronic. His efforts come at an ideal time for fans around the globe and as we see with every other trendy genre, things tend to get rather stale pretty quickly… but not when it comes to Stefano Ranieri. 
Born in 1974 in central Italy, music was integral in Ranieri's early years. Falling in love with rock, funk, and soul records his brother used to play around the house, he knew from an early age that music was his life's calling. He quickly became a staple in his hometown as he fell in love with house, techno, and underground beats; he honed his DJ skills at the bubbling nightclubs around central Italy. As time went on, he went from local DJ to nationally renowned artist, and we can't help but feel that all of those years of long nights, and obsessive digging for new sounds, has finally paid off.
Despite holding down the underground for longer than most modern-day house heads have been going to shows, Ranieri is no stranger to the stage. As his career has blossomed more recently, he wouldn't be where he is today without some remarkable experiences along the way. Over the years, his tracks have found support from house music heroes such as Carl Cox, Nic Fanciulli, and Bob Sinclair. Yet, Risonanza perfectly encapsulates his mastery of all things house as we take a deeper dive into the man behind the music. 
So let's take a closer look at Ranieri's latest full-length album, Risonanza. Listen to it on Spotify or grab a copy on Beatport, and read on to dive deeper into this stunning collection of tunes.
Stream Stefano Ranieri – Risonanza on Spotify:
---
Translated from Italian, Risonanza means resonance, or reverberation specifically crafted for large groups of people, or sound that lasts a long time.
As we foray into the world of Risonanza, the album opens with "1942." A percussive and globally inspired tech house groove shines a bright light on Ranieri's ability to source top-tier sounds from lands that only exist in our dreams. Bright congas, glittering keys, and a bubbling bassline deliver the album with a colorful flourish. However, we're just getting started. "Saulé" continues our global adventure as Ranieri provides a jungle-ready tech-house vibe ripe with enough shakers, synthy organ stabs, and driving bass that is nearly impossible not to move to regardless of your current locale. 
Despite its namesake, Ranieri makes us feel as if we have nothing but time on the over seven-minute cut "Your Time is Up." A slightly more industrial and modern progressive tech-house vibe is paired perfectly with an infectious hi-hat and kick-snare rhythm that has become primed and ready for the dancefloor, and we can't seem to get enough. This is followed by the techno-heavy "Koncept One" that highlights Ranieri's more aggressive, warehouse-ready approach as powerful kickdrums usher in sensational energy that will have both hands high in the air in no time at all. Summoning sinister samples and ghoulish vocals, "Koncept One" is the ominous edge we've been waiting for from the start. 
The fifth track, "Hypnotized Me," pulls us out of the darker vibes and into a more light-hearted club sound.
An effervescent and downright bouncy synth line is paired perfectly with silky smooth keys and warm hats that once again spotlight Ranieri's ability to curate a positive vibe on the dancefloor with ease on "Hypnotized Me." While the only single to come off of Risonanza, "Black Rain" is Ranieri's attempt at a more commercially accessible tech-house tune, and fortunately for him, he nails it. Radio-ready claps and sparkling synth stabs are hand-crafted for the shores of Ibiza or the renowned clubs of Berlin. A genuinely masterful effort. 
As we enter the powerful midpoint in Risonanza, we encounter my two favorite cuts from the entire album, "Karming Deep" and "Die of Pain." Both tracks provide irresistible energy handcrafted for dancefloors of all sizes. An intimate yet powerful low end dominates, as gleaming horns and classic hi-hats highlight Ranieri's wide range as a producer. While the latter puts his sampling prowess front and center as he taps the iconic "I Have a Dream" speech from the one and only Martin Luther King Jr. If there are any two tracks to pinpoint precisely the type of producer Ranieri has come to be, it is these two. 
As we slide into another brilliant selection of productions from the Italian virtuoso, "Of Course" delivers a one-two punch of addictive late-night energy. His refined yet modern production ignites a firey two-step that would easily appeal to the freshest of young ravers and an easy standout on Risonanza as a whole. The funky fresh club vibe continues on "C'est Terrible." Ranieri emphasizes letting the music speak. Thus, allowing listeners to immerse themselves in his top-tier soundscape as they move across the floor becomes the dominant ethos through the latter half of the album. 
As we enter the final throws of Risonanza, we can't help but wonder where Ranieri has been all our lives.
His mastery of all things house shines bright on "Journey Through" and "Please Tell Me" as a taste of disco and psychedelic synths of another realm permeate the vibe as the tempo climbs even higher. Despite coming back down to Earth on Risonanza's final track "Talking to Wifey" the track becomes fraught with cheesy samples like Flava Flav's infamous phrase "Yeaaa Boi!" which seems a touch out-of-place and does little to match the professionalism of the body of work before it. 
Yet, despite that minor change on the album's final track, we can't help but walk away from Stefano Ranieri's Risonanza with a smile on our faces. During a time of so much house music seeming to come from the same cookie-cutter mold of landing a Beatport #1, Ranieri says to hell with trends, mediocrity, and status quo as he carves out his lane and runs through an opening that only he can fill. 
---
Stefano Ranieri – Risonanza – Tracklist:
1942 
Saulè 
Your Time Is Up 
Koncept One 
Hypnotized Me 
Black Rain 
Karming Deep 
Die Of Pain 
Of Course 
El Paradero 
C'est Terrible 
Journey Through 
Please Tell Me 
Lesson One 
Talking To Wifey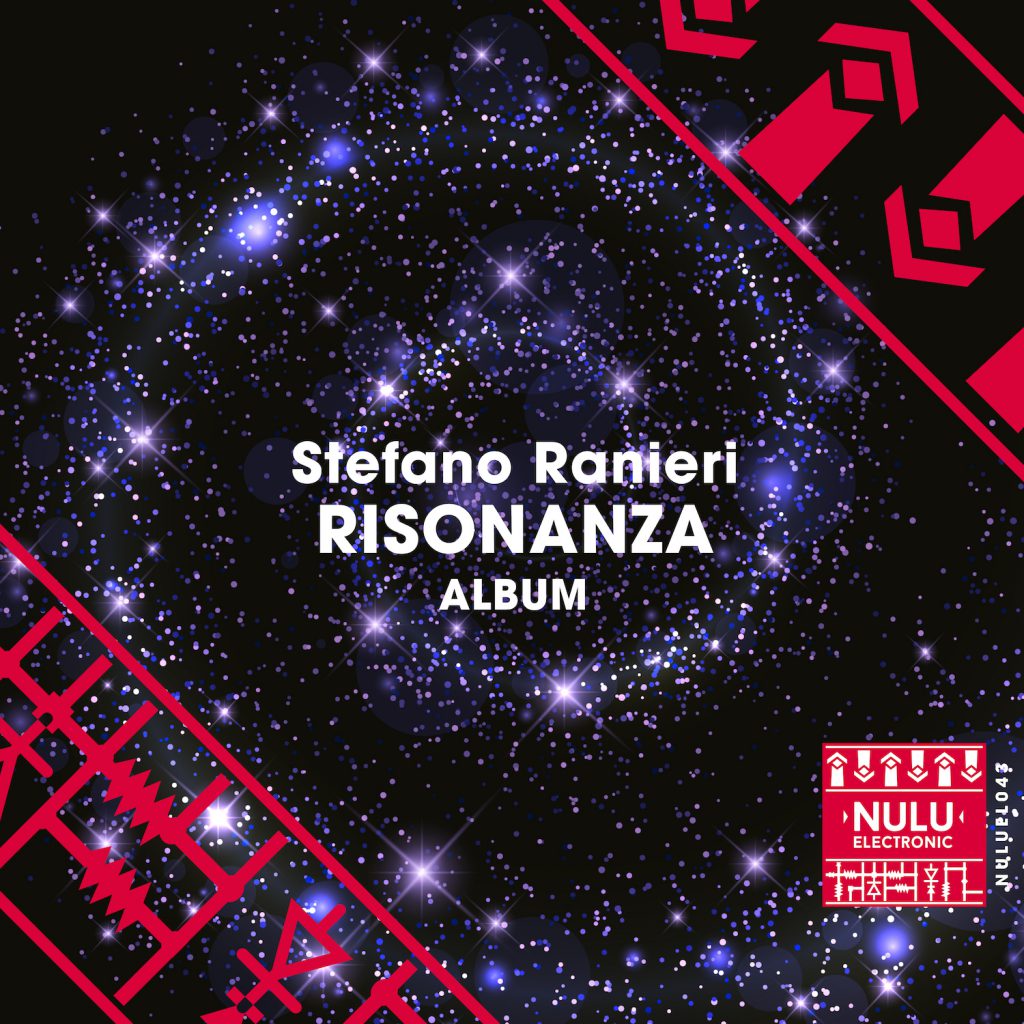 ---
Follow Stefano Ranieri on Social Media:
Facebook | Instagram | SoundCloud | YouTube | Spotify