Lazy Ants gives house lovers an anthem for their next nighttime swim with the two-track PippoBiden EP, out now on Psycho Disco.
---
The grooves of the discotheque are very much alive when the lights are turned down low, and underground warehouses are reborn again this summer as fans gather to dance their blues away under the disco ball with friends. Italian DJ, producer, and rave veteran, Lazy Ants, joined in on the party with two fresh tracks found within his PippoBiden EP to help solidify his rise as an artist in the scene.
Lazy Ants has released several EPs as of late that include The Future on My Techno Weighs A Ton and Labrinth on Bunkaball, but he's also worked on remixes for artists including Crookers and Congorock to help further show his skills in the studio. Now, he's looking to ignite a fire in the souls of his growing fanbase with his latest EP, PippoBiden, out now on Treasure Fingers' imprint Psycho Disco. In the two tracks found within it, he brings forth his cool, immersive style that sets a nighttime vibe perfect for that late-night swim in the pool or an all-night dance party with your friends to forget the rest of the world.
"PippoBiden" leads the two-track release with its whimsical and blissfully washed chord progression. The soundscape and backgrounds vocal intrigue the listener with entrancing laughs. It is a beat that will infect a person's energy to persuade the listener to sway in a relaxed manner. You'll feel the cool breeze in your hair when listening to this one.
Then, Lazy Ants switches gears to dark sultry melodic tones for "Human." The hypnotic bassline and repetitive vocal echo in the distance with a fun cheer for an empowering solo, which will bring warm smiles to anyone that listens. Play this one when the sun is about to set and keep the party going for a chills summer night.
Listen to PippoBiden on Spotify, or on your preferred platform, and let us know your thoughts on these two tunes from Lazy Ants in the comments!
Stream Lazy Ants – PippoBiden EP on Spotify:
---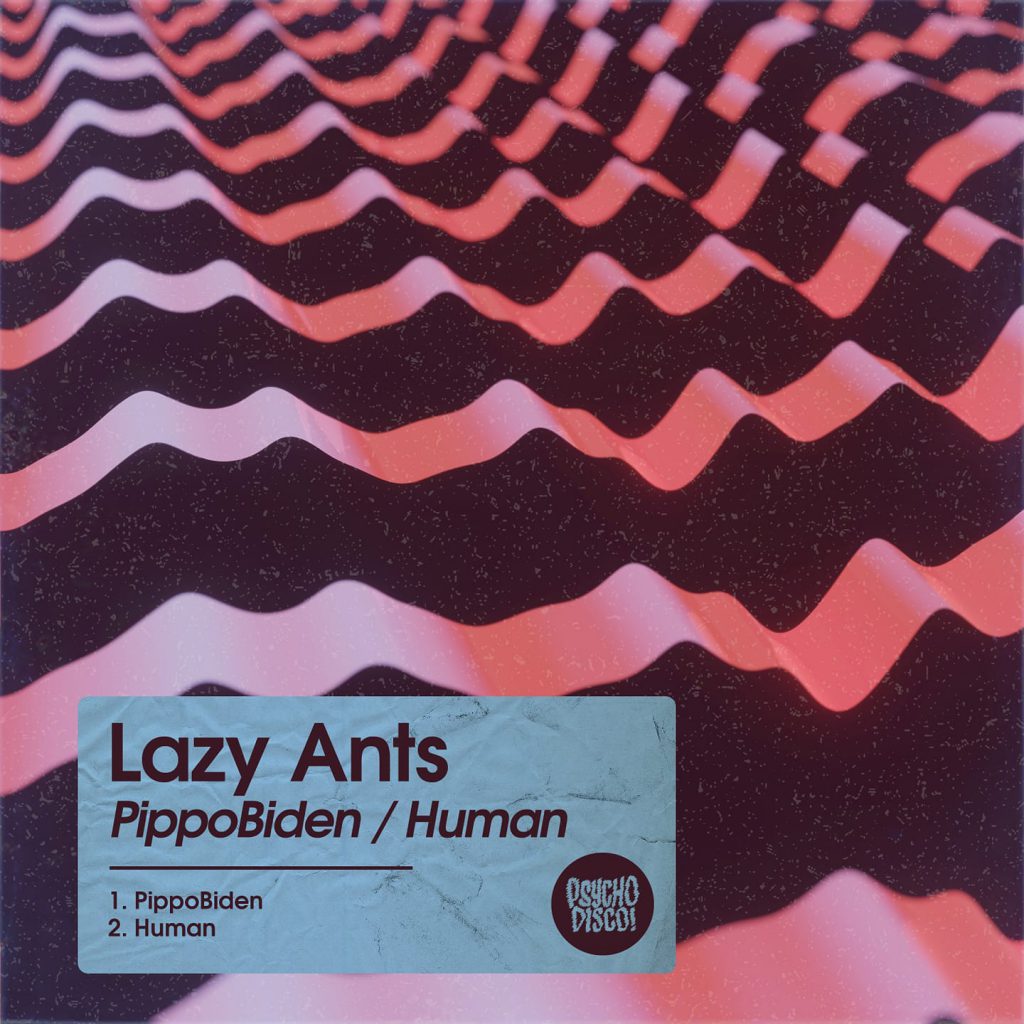 ---
Follow Lazy Ants on Social Media:
Facebook | Twitter | Instagram | SoundCloud | YouTube