Overthinking returns to Psycho Disco to set off on a journey through sound as Your Spiritual Guide and will make you overthink – but in the best way.
---
Brazilian artist Overthinking has been causing a stir and making everyone overthink a bit about the future of house music. Since first breaking onto the scene he's landed releases on labels like House of Hustle and its sister imprint House of Bangerz, as well as Houseline and My Techno Weighs A Ton – but he's truly flourished with the releases that have graced Psycho Disco. Last year saw Overthinking drop the Temptation and The Breathtaker's Tale EPs on the label and earlier this year he dominated speakers with the Body Talk EP as well.
Now, he's returned to Psycho Disco with his latest release, a two-track EP dubbed Your Spiritual Guide. This aptly titled EP is guaranteed to get your body in motion with its infection drums and bassline, and your head in a good space from the moment you press play. It also showcases the consistency that Overthinking brings to the table with each passing release, further proving that the Southern Hemisphere is fostering some seriously talented artists who deserve loads of recognition.
Starting off the EP with the titular track, "Your Spiritual Guide," Overthinking delivers a seven-minute ride that simultaneously acts as a fast-paced guided meditation with a funky techno house beat. While the drums and spacey elements come through in full, the vocal on this one talks about self-inquiry to help listeners connect to the universe on a deeper level, but with house music at the forefront, of course.
Keeping the tempo up and urging listeners' bodies to move is the second track, "Tummy Butterflies." This one has a solid acid bassline that places your mind at a specific frequency to steady your soul and make your feet tap along with it. It's about how you feel when you're looking at someone special and makes you think about where that feeling comes from, so we can't wait to see what magic happens on the dancefloor when this tune booms through speakers in the future.
Listen to Your Spiritual Guide on Spotify or your preferred platform, and let us know what your thoughts are on this unique EP from Overthinking in the comments.
Stream Overthinking – Your Spiritual Guide on Spotify:
---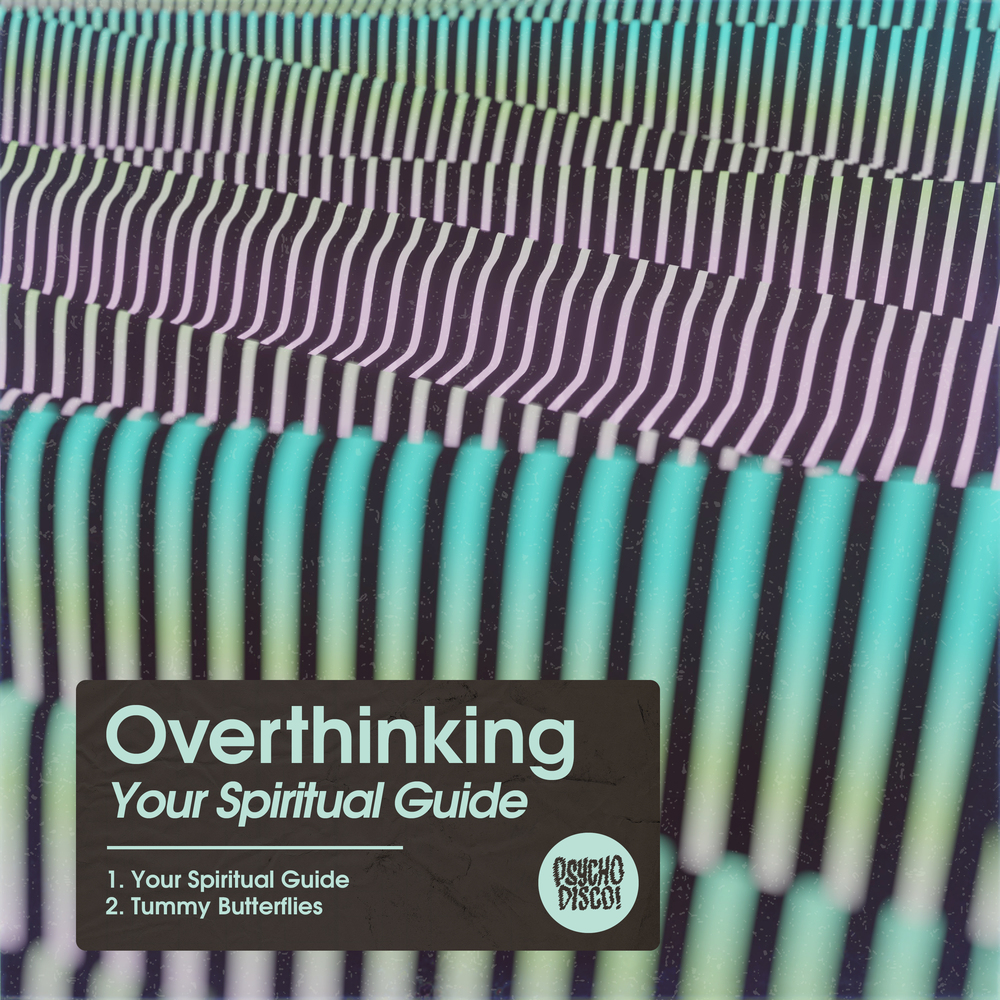 ---
Follow Overthinking on Social Media: