Experimental bass duo Shanghai Doom delivers sound system-worthy tunes on their latest EP, Power Generator, on Cyclops Recordings.
---
One duo making big moves in the experimental bass scene is Shanghai Doom. With hypnotic, crunchy saws and eerie basslines echoing through tracks like "Hostel" and "High Noon," this Jersey-based duo have made their mark in the industry and helping pave the way for new-wave sound system culture. In fact, you may have made some bass faces to one of their many virtual livestream appearances last year, caught their set during LSDream's Universal Wub tour back in 2019, or are planning to catch them at a festival this summer.
Whether they're collaborating with other artists like Esseks and gaining support from bass labels like WAKAAN, Bassrush, and Wormhole, Shanghai Doom continues to prove they're two of the brightest in the bass scene. And it's clear that this rising duo has just gotten started on creating some massive waves with no plans on stopping anytime soon.
Speaking of big waves, Shanghai Doom just dropped their brand new four-track EP, Power Generator. Out now on Subtronics' Cyclops Recordings, this new project puts their hard work in the studio on full display as the levels of production and mixing are extremely present within the first few seconds of each track. Sonic beats, grimy samples, and smooth transitions make this EP a new contender on the list of bass music staples.
Follow Shanghai Doom on socials, take a listen to the new EP on your favorite platform, and read on for a deeper dive into the tracks on the EP!
Stream Shanghai Doom – Power Generator on Spotify:
---
Tthe title track on Power Generator holds a strong grip and showcases Shanghai Doom's signature sound from the start.
"Power Generator" features a grinding buildup to a rhythmic, yet strong sub-heavy drop that layers in different elements. The consistency of each drop having a unique flair gives the track a good startup for the rest of the EP, prepping each listener to get amped up for "Paradox." Coming in strong with a hefty, tantalizing buildup, easing straight into a smooth ride across different distorted synths, with samples echoing to the beat.
Wasting no time with a heavy hitter, Shanghai Doom's collaboration with fellow bass icon Tsimba, "Alarms," drives the theme of the EP carrying powerful bass beats, with dashes of detailed synths that drive that experimental bass flow. This track is a no-holds-barred banger that is bound to be on future playlists to come.
Finalizing the EP, "Meltdown" certainly delivers a memorable ending, getting straight to warbling and bouncing samples that pan between the environment this song creates. The word meltdown echoes throughout the buildup, leading right back into that world of dissonant sounds and gritty basslines.
Throughout its runtime, Power Generator is a detail-oriented, well-produced piece that succeeds in creating a journey not only to analyze different sounds but to get down and absolutely let the music take control. For bass enthusiasts across all spectrums, this EP is the perfect brand new staple to grace your collection of heavy-hitter favorites. If this is just the beginning of what Shanghai Doom has in store for their listeners, we can't wait to see what they have in store next.
---
Shanghai Doom – Power Generator EP – Tracklist:
Power Generator
Paradox
Alarms w/ Tsimba
Meltdown
---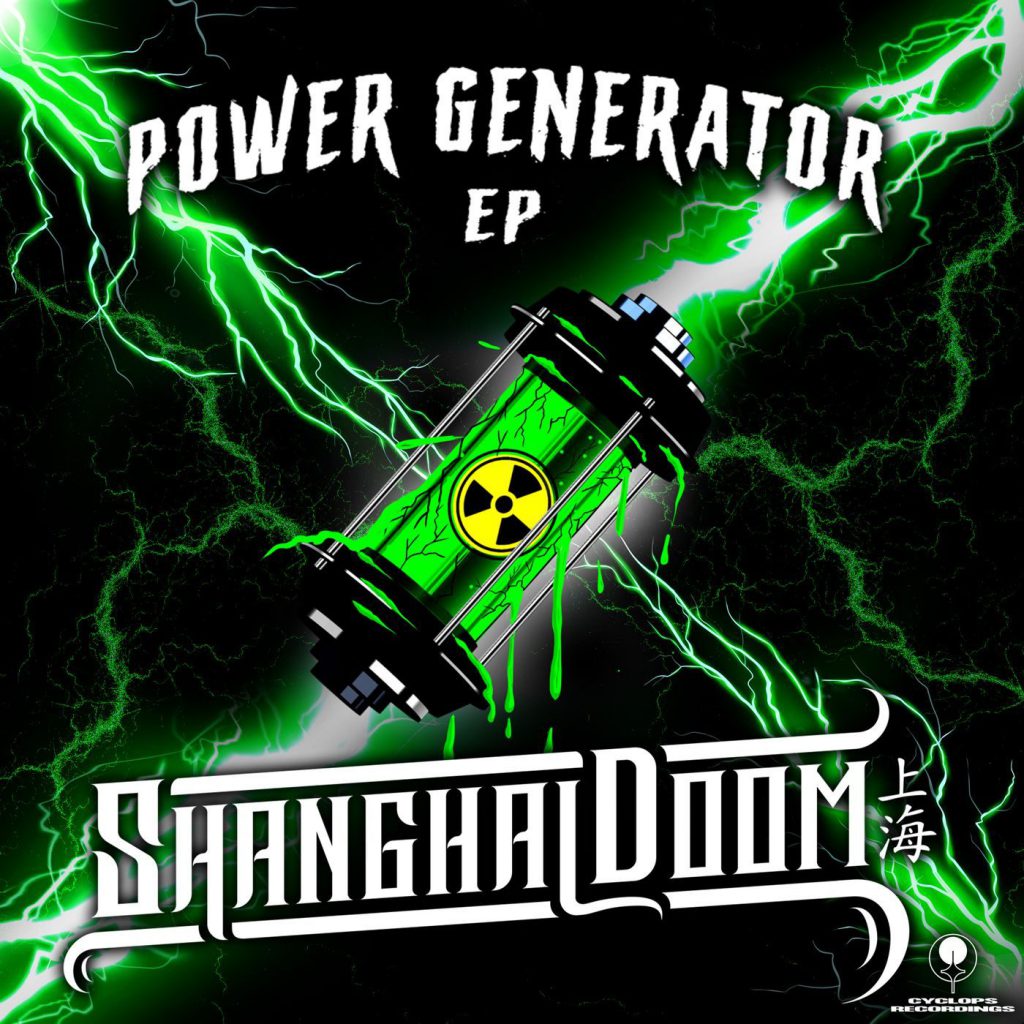 ---
Follow Shanghai Doom on Social Media:
Facebook | Twitter | Instagram | SoundCloud