Rome in Silver wraps up his three-part series with the genre-bending, five-track Makeshift Moon EP that's landed on bitbird.
---
Last year, Rome in Silver set off on his latest creative journey with the news that he would be delivering a series of three EPs for his growing fanbase to feast their ears on. The first two EPs, Like Lightning and Forever Flame, gifted fans huge tracks like "Fade" with POPCULTR, "Yoko", "Skin", and "Friends" with chæ, to name a few. In a crescendo of an ending, Rome in Silver has gone all out on this epic five-track finale and puts a bow on the series with the release of Makeshift Moon.
Out now on birtbird, Makeshift Moon takes listeners on a euphoric ride through bass-driven soundscapes that are layered with energetic textures and freshly nuanced sounds that will have you scavenging his discography for more. Back in April, listeners received their first taste of the collection in the form of its lead single "Colorblind" with Biicla. The single features grungy bass synths and airy vocals paired with funky breakbeats that give this tune a robust, yet dancey, vibe.
Released next was the follow-up single "Like You." This track was brought to life visually as it doubled as Rome in Silver's first-ever music video and directorial debut. In the video itself, the Southern California-based artist was able to explore his love of film more deeply and combined that with the cinematic and emotion-filled elements of his music.
Completing the EP are three fresh new tracks titled "Mosaic," "Never Be The One," and "You Know." Each track is bursting with its own personality as they take on the energy and environment in which it was created. "I definitely took in a lot of my surroundings when I made this EP," said Rome In Silver about the EP's production. "Each track was written in a different location ranging from Palm Springs to Orange County. They all have a drastically different feel. You can feel the solitude of the desert [on one track] and the uplifting and euphoric mood of the ocean [on another.]"
As a whole, Makeshift Moon puts on full display Rome in Silver's wide array of influences and crisp production abilities making him an artist that should be on everybody's radar. Listen to the EP on your Spotify or your preferred platform, and be sure to follow Rome In Silver to stay up to date with all the creative projects this incredible producer is working on!
Stream Rome in Silver – Makeshift Moon on Spotify:
---
Rome in Silver – Makeshift Moon – Tracklist:
Mosaic
Colorblind ft. Biicla
Like You
Never Be The One ft. Lhasa Petik
You Know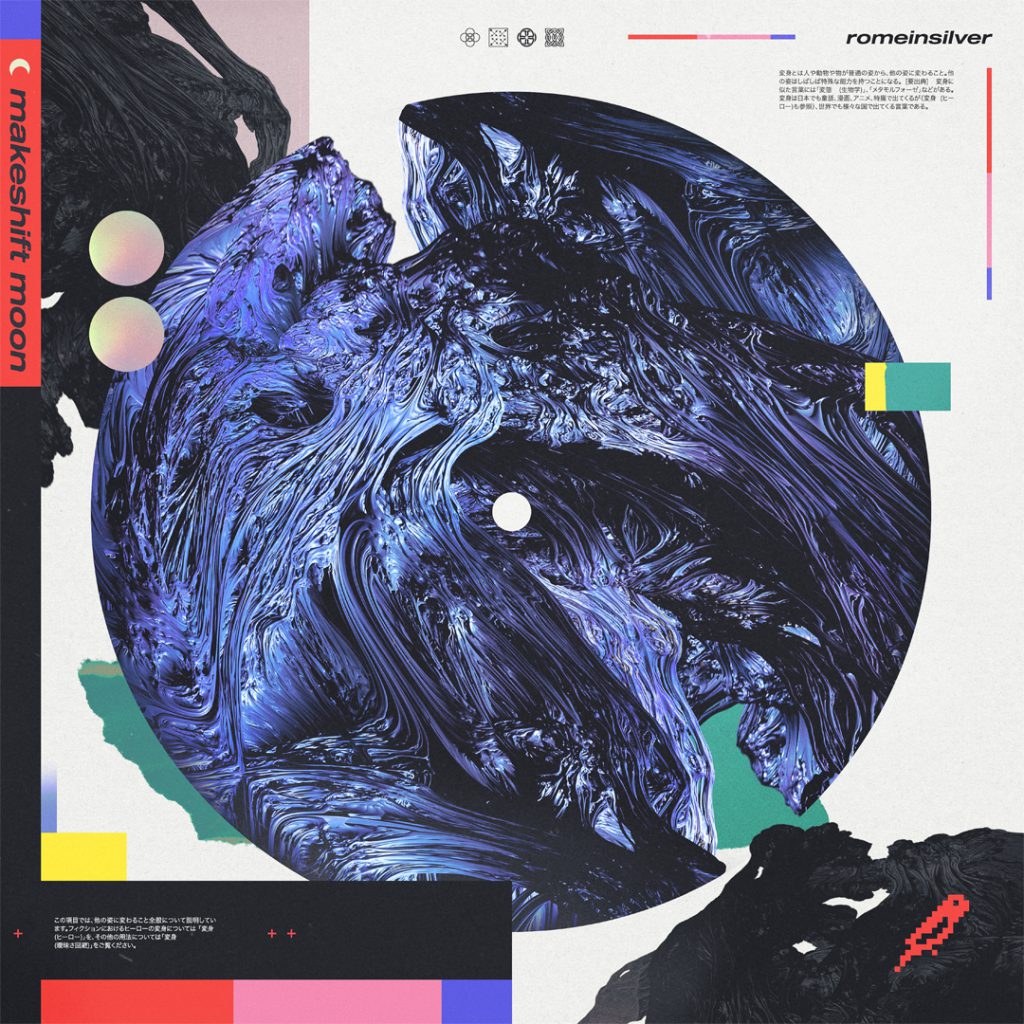 ---
Follow Rome in Silver on Social Media:
Website | Facebook | Twitter | Instagram | SoundCloud | YouTube