Nora En Pure is the latest artist to take the stage during Beatport's Game Changers series with a set from Lake Arnen in Switzerland.
---
If you take one look at the storied career of Nora En Pure you can easily tell why she's one of the best in the scene. Over the years she's serenaded listeners around the world with her soundscapes while wooing crowds at some of the top festivals. Not to mention her imprint, Purified, that has become a home to established artists and rising stars alike. Now, just a year after an impressive Purified 200 stream that kept fans steady during the onset of the pandemic, she's returning to Beatport as the latest in their Game Changers series.
A collaborative series that sees Beatport and Microsoft team up to highlight some of the most brilliant minds in the scene, Game Changers goes beyond the music to help shine a light on the depths of their creative process and more. Previously featuring artists like Chris Liebing, the stage has been set for a deep dive into the realm of Nora En Pure's creation as she shares how she discovers music, prepares her Purified radio show, and more.
While the mini-documentary side of the series gives a look behind the scenes, it's the performance the artist brings that really draws even more attention to it. On Friday, June 25, Nora En Pure will be playing a 90-minute set from the picturesque Lake Arnen in Gstaad, Switzerland to deliver some sweet sounds to wherever you'll be tuning in from. This spectacular livestream is sure to have her fans fall deeper in love with her unique style, and if you haven't yet immersed yourself in her soundscapes there's no better time then now to do so.
Tune in to Beatport's channels on Twitch, Facebook, and YouTube on Friday, June 25 at 17:30 CEST (8:30am PT) to catch the performance, and stay tuned for the mini-documentary that will be available in the coming week as well.
---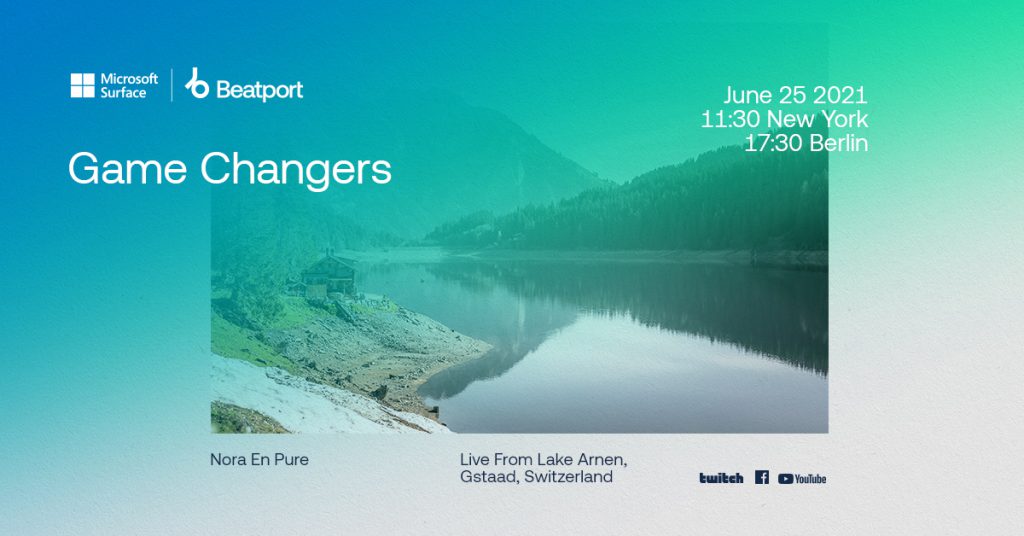 ---
Follow Nora En Pure on Social Media:
Website | Facebook | Twitter | Instagram | SoundCloud