Martial Simon keeps us hanging on with his latest song, "You Keep Me Hangin' On," which is due out via his label GET SET Records.
---
Martial Simon is a veteran of the music industry, having pulled strings from behind the scenes as the founder of SET Artist Management and wowing crowds as a DJ for high-profile events. Like many during the pandemic, he set his sights on new creative avenues, which led to him making a home in the production studio and giving artists a platform on his label, GET SET Records.
The DJ-turned-producer began the journey with a ramped-up bass house track before switching gears and taking the song "Let's Hear It For The Boy" for a modern spin. Now he's dipping his toes into another classic with a remake of the 1966 track, "You Keep Me Hangin' On." The song has perused through the decades, experiencing a resurgence of popularity with each cover. Martial Simon considered the iterations of the song and shared his thoughts on the production process behind it.
Martial Simon's version of "You Keep Me Hangin' On" erupts into a high-tempo wave of sound. The vocals' reverbs are reminiscent of the times spent listening to cassettes, CDs and tuning onto the radio to hear the latest pop song. The track also delivers a belly rumble of satisfying bass and an atmosphere that keeps the beat moving along. As promised, the New York-based producer pivots to a pitched down vocal, paying homage to the track's long history of covers while tossing in dashes of a synth-wave style of sound. The song's plucky tones allude to the fact it belongs on stereos with the bass turned to its highest setting.
"You Keep Me Hangin' On" emits newfound energy and imparts Martial Simon's mastery over modern twists to classic songs and we can't wait to see what he twists next. Get an exclusive listen to the tune on SoundCloud or stream it via your favorite platform upon its release tomorrow!
Stream Martial Simon  – "You Keep Me Hangin' On" on SoundCloud:
---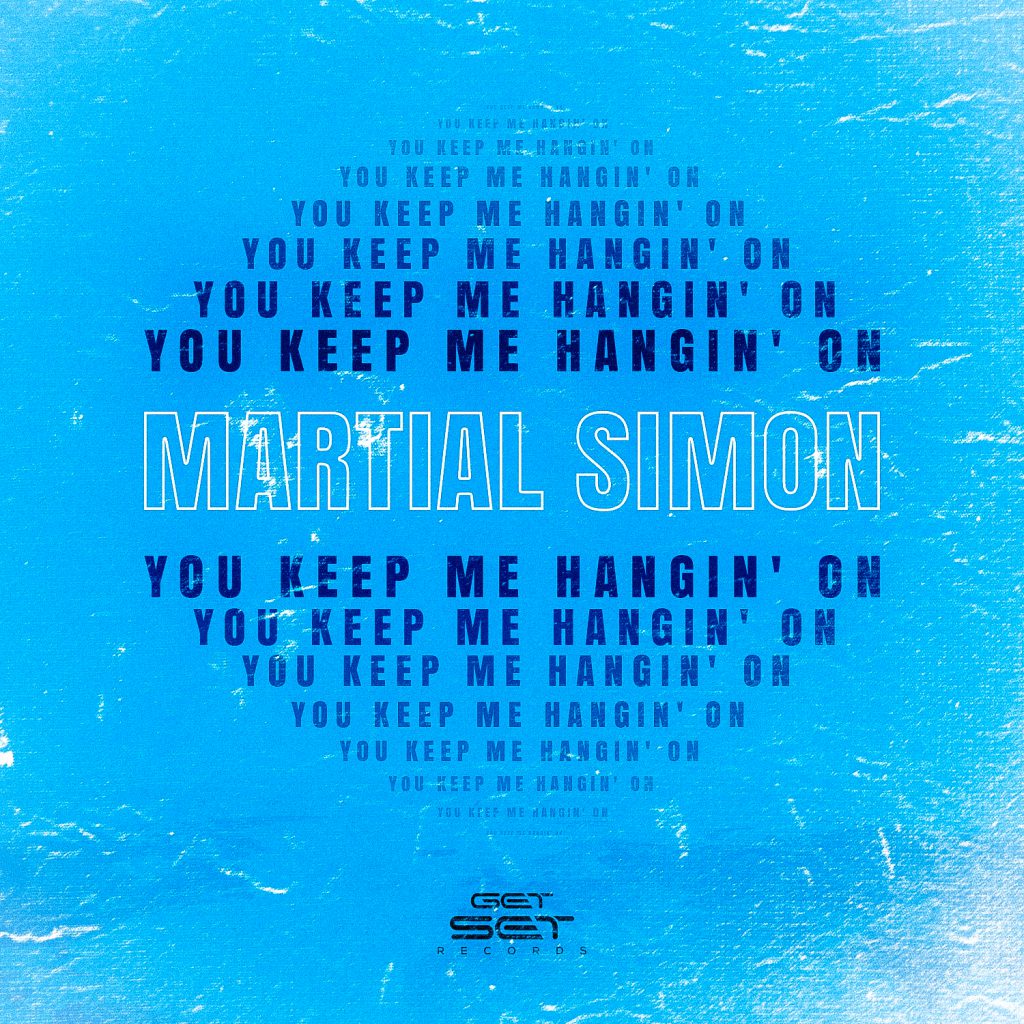 ---
Follow Martial Simon on Social Media:
Facebook | Instagram | SoundCloud | Twitter | YouTube | Spotify | TikTok