Nora En Pure is kicking off the new year in style with the Monsoon EP, a soothing three-track masterpiece on Enormous Tunes.
---
Even with how difficult 2020 was, especially for musicians and those in the music industry, Nora En Pure still managed to prevail and grow and even made new milestones in her career. The South African-born, Switzerland-based artist is no stranger to composing music that can fit into any mood or setting. Now, she's continuing to live up to her title of the queen of deep house by kicking off 2021 with her latest EP, Monsoon, released on Enormous Tunes.
The three-track EP clocks in at a little over ten minutes of pure bliss, which is as energizing as it is soothing for its listeners to enjoy. Speaking to the EP's title track and the theme of rainy seasons, there's a consistent tone of hopefulness that is conveyed through her signature style of entrancing piano chords and ethereal soundscapes, reminding us that difficult times may feel like they can go on forever, but that like seasons, they are only temporary and that there is beauty to be found in every stage of life.
Get lost in the Monsoon EP with Nora en Pure on your favorite listening platform, and continue reading to take a deeper dive into the tracks.
Stream Nora En Pure – Monsoon EP on Spotify:
---
"Monsoon" is a warm greeting filled with celestial, uplifting keys and chopped up, vibey vocals.
"Monsoon" kicks off the EP in style and keeps listeners mesmerized with a euphoric buildup that continues to grow as it slowly but surely blends and morphs into rhythmic, booming bumps and an uptempo bassline. It stays true to Nora En Pure's ability to create music that fits like a glove. Whether you're cramming through the daily workload and need some tunes to keep you lifted, or are trying to calm down and center yourself, this track can fit whatever mood you're feeling at any given moment in time.
Cinematic soundscapes of nature add to the vibes with the second track off of the EP, "World of Rules."
Nora En Pure then transports everyone to another planet with "World of Rules", where she combines blissful piano chords accompanied with sounds from nature, such as water splashing and birds chirping. It creates a feeling of soaring gracefully into a new dimension to escape the stresses of the current one with its soundscape that's both calming and grounding at the same time.
We reach the end of our journey through the monsoon with our final track, "Cognitive Fadings."
Nora sends off the EP with its finale, "Cognitive Fadings," a track that wisps you away with more nature sounds and fluctuating synths that make you feel like you're flying through and transcending time and space. It's the perfect way to finish off the EP, with its hopeful beats and joyful sounds that end this musical journey on a happy high note.
---
Nora en Pure – Monsoon EP – Tracklist:
Monsoon
World of Rules
Cognitive Fadings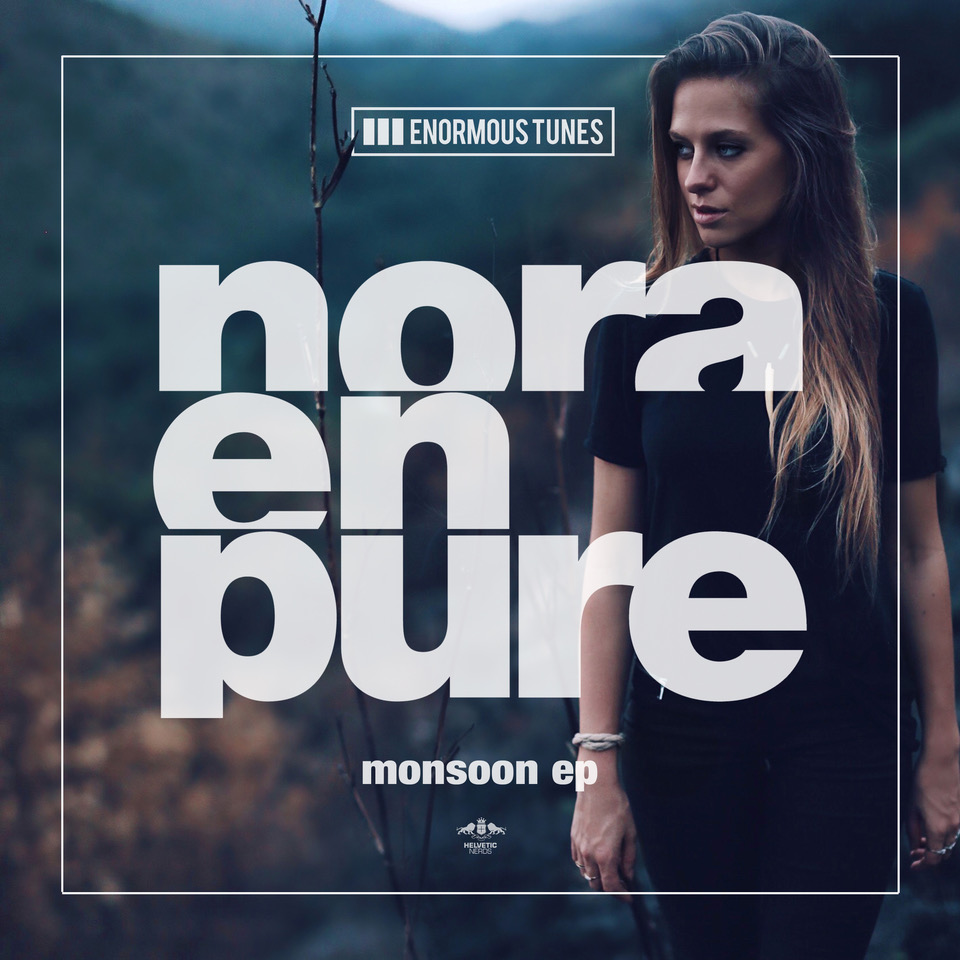 ---
Follow Nora En Pure on Social Media:
Website | Facebook | Twitter | Instagram | SoundCloud