The perfect deep dub pairing of Mersiv and Fryar embark on a bass music journey of soundscapes with the two-track Paradise EP.
---
Anderson Benoit Gallegos – more commonly known as Mersiv – has been forging his way through the deep and dark bass music scene since 2015. Bringing intention and through-provoking, thematic elements in the scope of his discography, his signature sounds have seen him grow quite a following and that shines through on the newly released Paradise EP.
Teaming up with Mersiv on the release is Fryar, who rounds out the body of work with mind-bending hip-hop oriented, underground beats and complex soundscapes for the listener to explore. Together, the two have managed to birth a musical mosaic of an EP that skillfully highlights each artist's unique musical skills in the dubstep scene. Fryar had this to say below, "With both songs, Andy and I wanted to convey a healing/uplifting sense towards the listeners. During the current time and political climate, we feel like positive music is necessary for us that want to see better days."
The Paradise EP has been highly anticipated by fans since its announcement, with social media buzzing over the two's first collaboration. In listening to the EP, the audience might be able to truly feel the healing intentions behind this project. Both "Paradise" and "In Motion" offer spacious soundscapes that invite the listener to close their eyes, and imagine a mesmerizing audio-visual experience.
Go ahead and give the Paradise EP a listen on Spotify below or via your favorite streaming platform today, and make sure to keep reading to get a track by track take as you listen along!
Stream Mersiv, Fryar – Paradise EP on Spotify:
---
The Paradise EP begins with the title track that perfectly introduces the healing intentions of the project.
Timed at 4:44 in length, "Paradise" is a spacious, enveloping track that takes the listener on a journey through elements warped bass and a vast yet looming darkness. The track builds to a powerful synth introduction at the drop that shoots energy like no other through the track. The forward-moving motion of the bassline and hip-hop-influenced vocals propels the song into a DnB inspired beat build until exploding into a boundless second drop that beautifully wraps up the piece with finesse.
"In Motion" takes a different approach in comparison to "Paradise," rather than providing a spacious place to explore and meditate, this track leads the listener exactly where they're supposed to go. From the very beginning, the build of the song hints at an explosive auditory experience with echoing flourishes establishing the thematic elements of the track well before the 40-second mark.
Though straight-forward in nature, rest assured it does not disappoint. Each reprisal is unique and massive in its sound and auditorily depicts the sensation of a massive rush of the senses to create a truly stunning listening experience.
---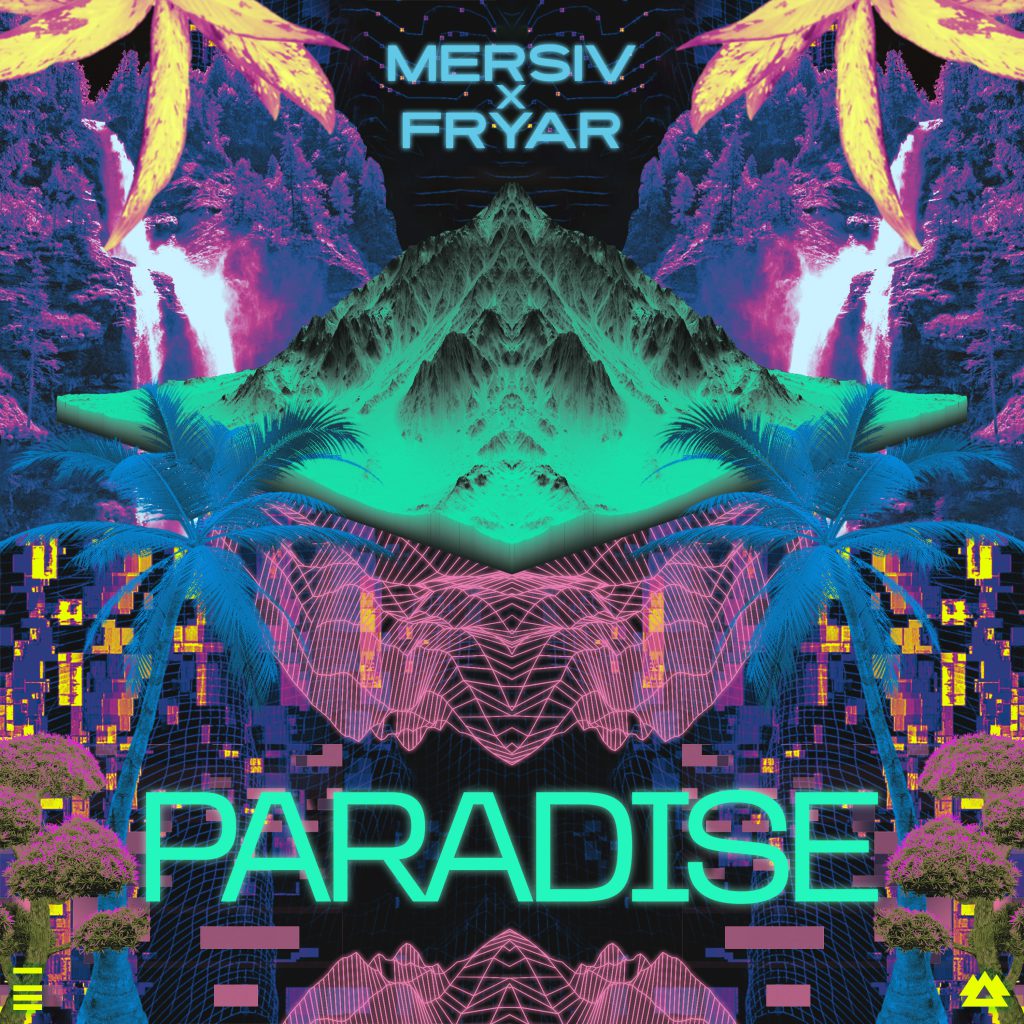 ---
Connect with Mersiv on Social Media:
Facebook | Twitter | Instagram | SoundCloud
Connect with Fryar on Social Media:
Facebook | Twitter | Instagram | SoundCloud