N3WPORT delivers Best Part Of Me, a three-track EP destined to take you on a reflective journey that's landed on Slander's imprint Heaven Sent!
---
Future bass and melodic dubstep is a genre that continues to grow in popularity within the dance community. Artists like Flume, Seven Lions, and San Holo pioneered the sound, but the genre spread like wildfire when artists like Illenium, Slander, and Said The Sky entered the scene. Many of them branched out to launch their own imprints, including Slander with their label Heaven Sent, to help create space for more artists to flourish in that realm. And one of those artists is N3WPORT, a Washington D.C. native who brings his fresh perspective to speakers.
N3WPORT is known for his collaboration track "Zombie," with Besomorph and Lunis, which is a cover of The Cranberries hit song from the 90s. Since then, he hasn't stopped releasing music, and he's quickly becoming an artist to watch. Now, he's celebrating the release of Best Part Of Me, an EP that consists of three gorgeous tracks that give us a taste of his range as a producer. Speaking about the release, he shared that "the EP tells a love story in reverse. It was an emotional work to write, but I really enjoyed getting to write something that told a progressive story not only with its lyrics but also with its melodies and chords."
Best Part Of Me opens with "Where Are You Now," featuring Dianna, a stunning track that will steal your breath away. The air-like piano chords transition beautifully into a dreamy melody. As Dianna sings so gracefully, it eases your soul as the whimsical drop hits you. The elongated synths feel light as a feather and there's a sense of hopefulness transcending through it all. Without a doubt, this track stands out in the most divine way, and that final drop is magical, purely drop-dead gorgeous.
The second track, "Miss You," possesses impeccable range. Between the guitar, heavier bassline, and distorted synth work, this track captures the tension taking place. The lyrics alone achieve the overall distress of accepting the fact that a relationship didn't work out (for valid reasons) yet you still miss the person. N3WPORT does a brilliant job at capturing that friction with the electrifying production. And that epic guitar solo at the midway point is pretty sweet.
Then, the EP ends with its title track "Best Part Of Me" featuring SVRCINA, which is a solid tune that brings forth an enchanting melody as the songstress guides listeners to completion. Overall, it's clear that N3WPORT is here to take melodic, future bass sound to the next level. It's so great to be able to see these genres evolve and expand, and we can't wait to see what he creates in the future. Until then, we shall play Best Part Of Me on repeat.
Listen to the Best Part Of Me EP on your favorite music platform and let us know what you think in the comments!
Stream N3WPORT – Best Part Of Me on Spotify:
---
N3WPORT – Best Part Of Me – Tracklist:
Where You Are Now (feat. Dianna)
Miss You
Best Part Of Me (feat. SVRCINA)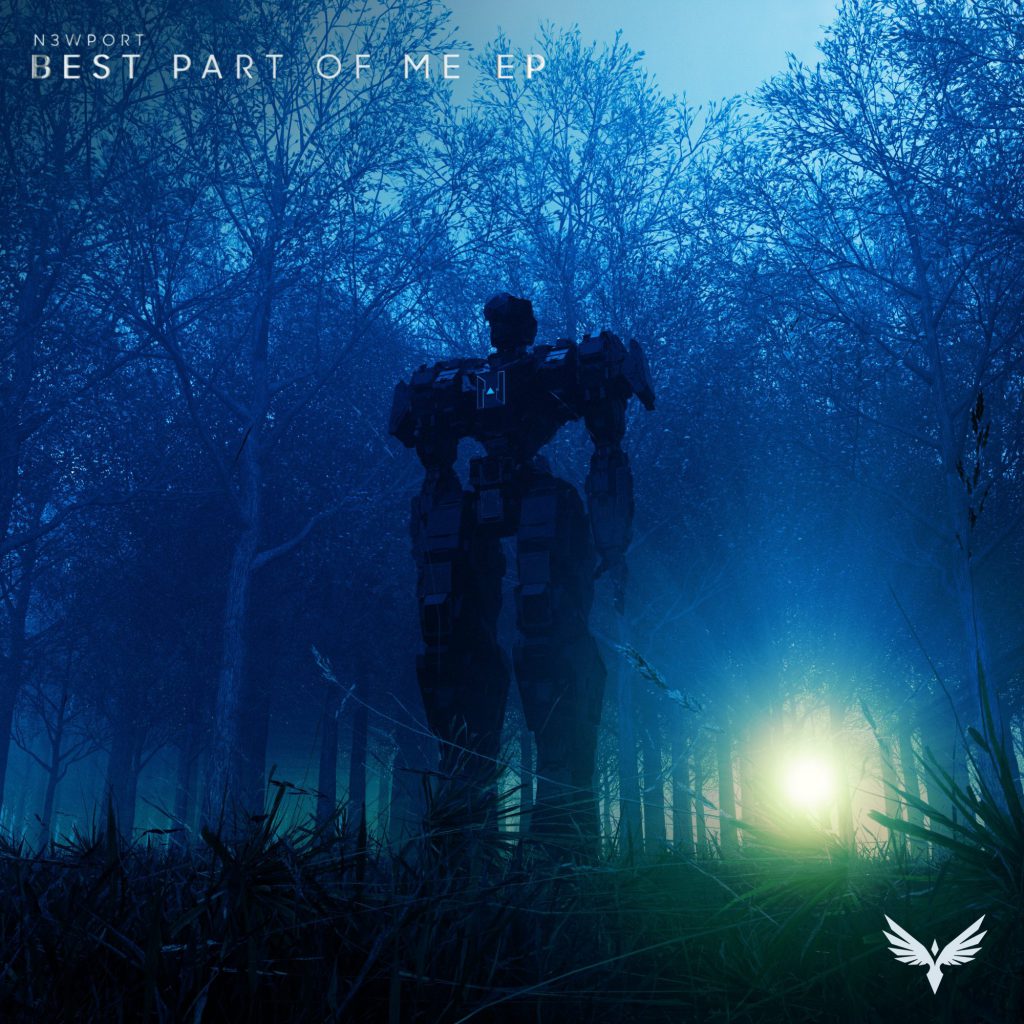 ---
Follow N3WPORT on Social Media:
Facebook | Twitter | Instagram | SoundCloud