Above & Beyond's Group Therapy has delighted fans around the world over the past decade, cementing the trio as one of dance music's most successful acts.
---
Eleven years after founding their Anjunabeats label, and five years after their debut album Tri-State, Above & Beyond's Jono Grant, Tony McGuinness, and Paavo Siljamäki released their second artist album Group Therapy. And this renowned, 12-track album recently celebrated its 10 year release anniversary earlier this month on June 6.
Whether it's button pushes to "Sun & Moon" or crowd singalongs to "Alchemy," Group Therapy has been the soundtrack to a decade of beautiful memories. It propelled Above & Beyond further into the highest stratospheres of dance music and proved to be timeless, still moving fans now just as much as it did ten years ago.
The legacy of Group Therapy also lives on in the eponymously named radio show. Each week Above & Beyond curates a selection of songs for ABGT showcasing their releases and spotlighting artists on the Anjuna roster. It has also highlighted new producers and been a source for music discovery, while the milestone editions of the show have been highly sought-after experiences for members of the Anjuna Family to attend.
So let's journey back in time with a listen to the album that started the latest era of Above & Beyond. Listen to Group Therapy below and read on for a deeper dive into its tracks.
Stream Above & Beyond – Group Therapy on Spotify:
---
Above & Beyond open Group Therapy with the beautiful "Filmic."
Broken piano chords are played a single note at a time as the back sound builds, incorporating cinematic strings and chimes along the way. This blending of orchestral sounds with trance and progressive elements would continue to be the hallmark of Above & Beyond albums going forward and would culminate in two Acoustic albums as well.
Vocalist and long-time collaborator Zoë Johnston joins Above & Beyond on the next track, "Alchemy". A four-on-the-floor beat and oscillating melodies accompany Johnson's distinguishable voice as she compares love lost to alchemy, the process of turning metal to gold. This metaphor fits well to illustrate the volatile and unpredictable nature of relationships.
"It was alchemy

To sing to me your freedom song

To make love where there was none

Alchemy, now it's all gone

She is the golden one"
Above & Beyond's penchant to write beautifully, moving electronic tracks with sad undertones is clear in "Alchemy" and will become more so as the album progresses. While artists like Myon & Shane 54 and Jody Wisternoff remixed the track early on, the late i_o breathed new life into the tune with his take on the track in 2019 as he put a techno twist on it.
Arguably the most well-known song off of the album, "Sun & Moon" featuring Richard Bedford, comes next.
Released as the first single off the album, "Sun & Moon" was inspired by a breakup Tony McGuinness went through and was deemed the number-one saddest dance music song of all time by Billboard in 2017. But don't let that fool you. Despite the lack of dry eyes when fans hear it, "Sun & Moon" has become a beloved and pivotal part of Above & Beyond's live sets.
In fact, the trio used this song as a way to create moments that are so special and engage with their fans. A handful of audience members are chosen to come up on stage as the music cuts right before the drop. They are invited to "push the button" to bring the music back on as the audience roars and sings along.
"I'm sorry baby

You were the sun and moon to me

I'll never get over you, you'll never get over me."
While "Sun & Moon" might not always be the "push the button" track, anyone that's experienced that moment knows how magical and full of joy it can be. My sister and I were chosen to push the button at Wanderlust Festival in 2019. From realizing we were being chosen and singing backstage beforehand to the nervous energy of stepping on stage, giving Paavo a hug, and hearing the crowd, this was one of my happiest memories.
Another Zoë Johnston collaboration "You've Got To Go" is more hopeful in its lyrics and is the origin of "Dream on little dreamer." This line can still be seen at every show on posters or even tattoos as a mantra to keep moving forward. McGuinness also makes his vocal debut on "Black Room Boy" which takes a deeper turn musically before trance and Johnston come back full force in "Giving It Out." The remaining Johnston features are "Love is Not Enough," "Sweetest Heart," and "Only a Few Things," all of which are stunning.
Richard Bedford makes additional appearances on "On My Way To Heaven," "Every Little Beat," and the incredible "Thing Called Love." A classic trance beat and shimmering synths fade away to highlight Bedford's vocals during each verse. It's a call to action to be true to your feelings and express them. Life is too short to not take the chance and risk regret or never knowing their feelings toward you. This message can go beyond romance into taking the risk to go after anything you want.
"You live your life just once

So don't forget about a thing called love."
Group Therapy has stood the test of time with its emotional tracks that still resonate with fans while still energizing dance floors around the world.
Above & Beyond's ability to craft energetic melodies and thoughtful lyrics in their songwriting sets them apart. The album explores themes of love and love lost, in a deep and personal way that listeners can resonate with. One moment you want to dance and the next could have you crying. Even in tracks like "Sun In Your Eyes," "Prelude," and the album's final tune "Eternal," there is an emotional impact that lasts well after its runtime.
Group Therapy reigns as one of Above & Beyond's most successful and beloved bodies of work – and it's clear after 10 years that the album is a timeless masterpiece we've been so lucky to experience.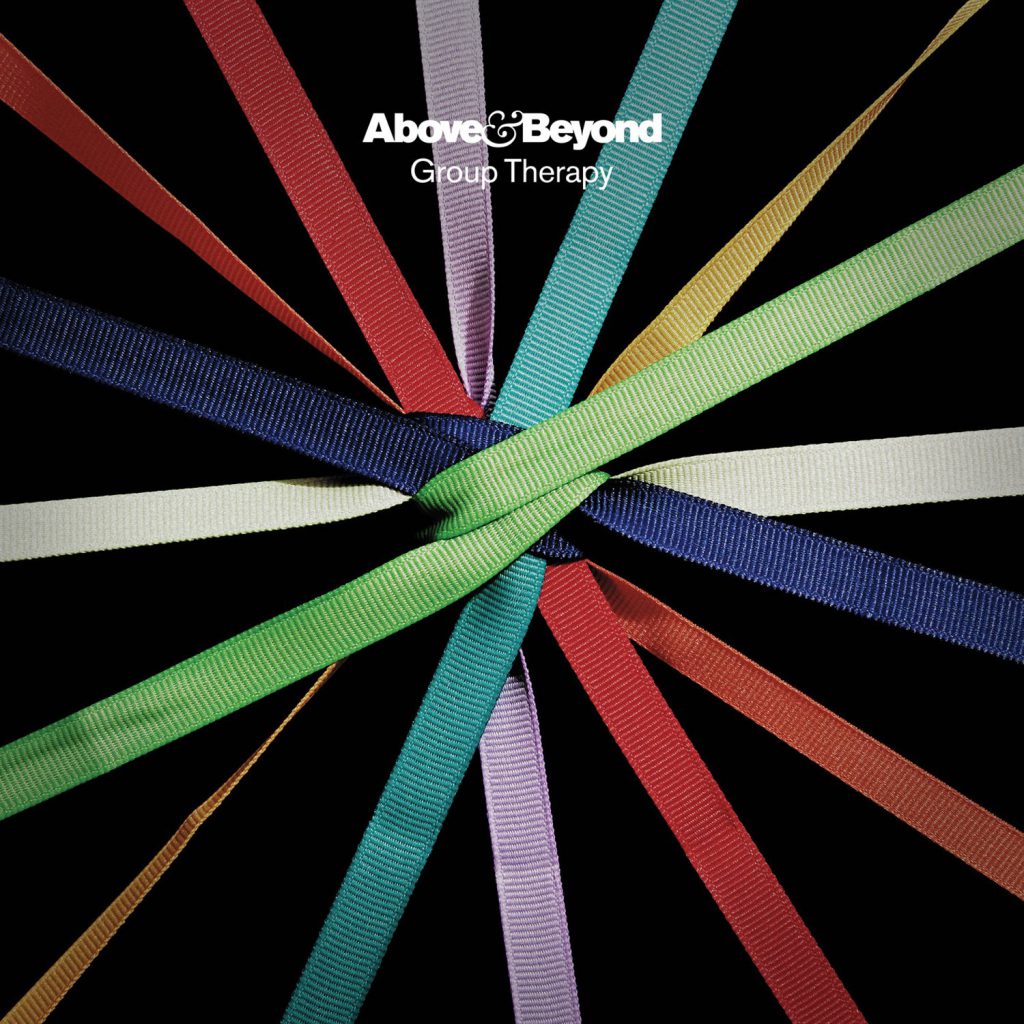 ---
Follow Above & Beyond on Social Media:
Website | Facebook | Twitter | Instagram | SoundCloud | YouTube