Changes are happening all around and Kasto has channeled that positive energy into a brand new EP – out now on Rock Bottom Records!
---
As the music scene continues to spring back to life and ravers slide off the couch and back onto the dancefloor, Los Angeles' own Kasto has only one thing on his mind, serve up hype beats with fresh flavors! To make that happen, he's headed back to Rock Bottom Records with some fresh tunes since seeing his Eric Mark collaboration, "Lunch Break," make it onto Rock Bottom Compilation, Vol. 4. Today, it's all about celebrating positive Changes in the body, mind, and soul, with a four-track party-forward package including remixes from Alex Reason and Niles Shepard!
It's time to stand in front of a mirror and practice a little self-love as the title track "Changes," featuring DANI, sparks attention to the human form. "She changes at night, an unbelievable sight, her body, it moves with the light." The sultry vocal delivery steals the show on this track, inspiring visions of a gorgeous entity undulating under the lasers. Everyone's eyes are on her as the wild and wacky tech house punch titillates the eardrum. If "Changes" doesn't make you want to unleash your own inner badass then you need to check your pulse!
The second track, "Fresh," immediately places the mind in a hypnotized state, featuring a sweet groove that simmers, swells, and vibrates. It's easy to embrace the good-natured energy flip with open arms. Keeping in tune with the essence of change, this track has the kind of vibe you feel after taking a hot shower and adorning yourself with new club gear and fresh kicks. Knowing that you're about to turn heads, the spirited drum beat brings out the butterflies in your stomach while the bold synth tone keeps you grounded and ready to make an unforgettable impression on the dancefloor.
Now we move over into the remix side of the spectrum where Alex Reason has prepared some cosmic changes to the title track. He adds a sparkling punch to the synth and really focuses on mystifying the melodic elements that surround the unshakable lyric line. As an eclectic offering to begin with, the sky's the limit when it comes to the top-end detail and Alex Reason's rendition really shoots us straight to the stars.
Finally, Niles Shepard steps in to bump "Fresh" up to the next level and they end up taking us on a fun little roller coaster ride. You're gonna get hooked on the trippy rise and fall that leads straight to insanity and just when you think you've reached the peak, think again. The boys let you take a brief moment to pull it together before pulling you up even further. Once they release their grip, hold your breath and throw your hands to the sky as you plummet straight into an urban counterculture fantasy land.
Now it's your turn to experience Changes for yourself. Grab your copy on your favorite music platform, stream the EP below, and let us know what you think in the comments!
Stream Kasto – Changes on Spotify:
---
Kasto – Changes – Tracklist:
Changes ft. DANI
Fresh
Changes ft. DANI (Alex Reason Remix)
Fresh (Niles Shepard Remix)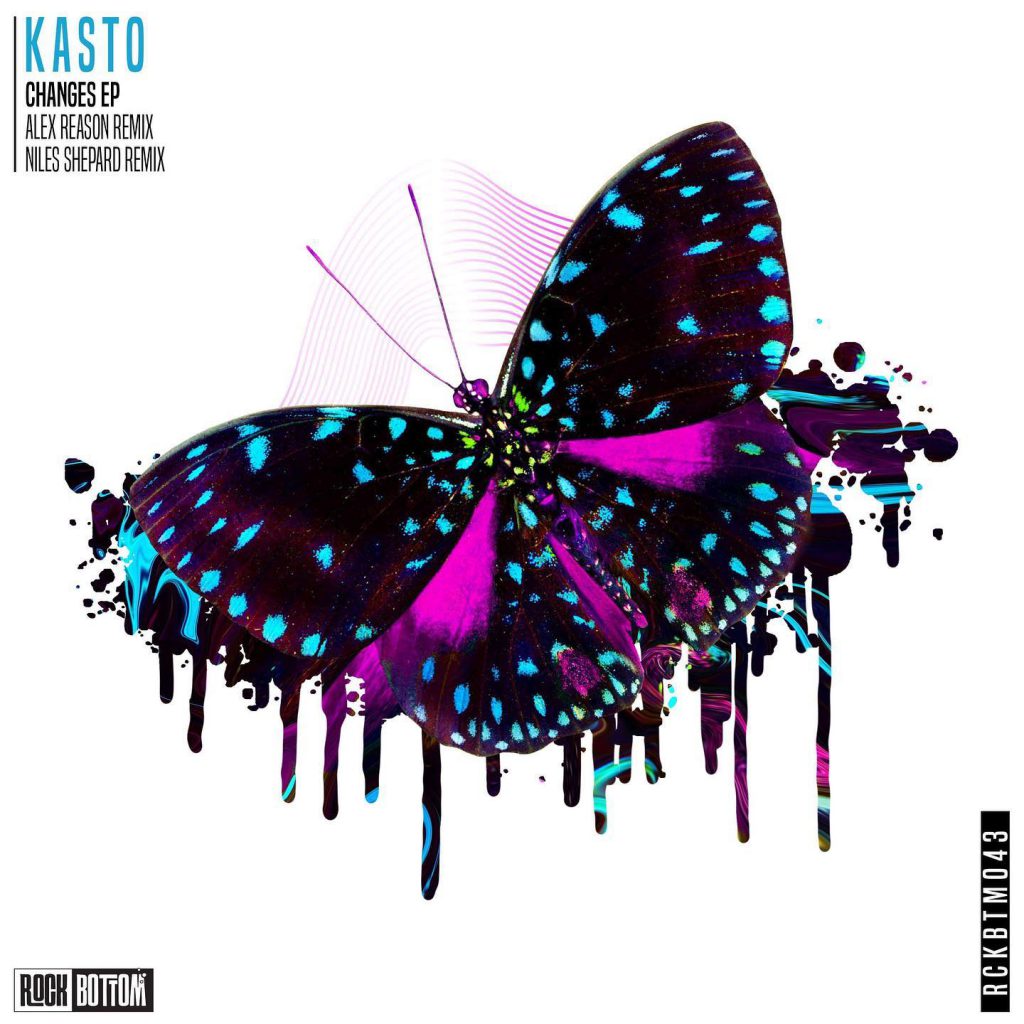 ---
Follow Kasto on Social Media:
Facebook | Twitter | Instagram | SoundCloud