TroyBoi and DESTRUCTO join forces to deliver a disco anthem with a deliciously modern twist on their new single "You're the One For Me."
---
Things are heating up this summer with a heavy influx of new releases gracing the dance scene, the latest of which has come in the form of none other than TroyBoi and DESTRUCTO's new tune "You're the One For Me." This 80's roller disco-inspired tune finds longtime industry veteran DESTRUCTO merging his production prowess with that of self-proclaimed "music manipulation specialist" TroyBoi to deliver a track that is sure to pulse through the speakers of discothèques everywhere.
With TroyBoi's trap-heavy production and DESTRUCTO's hip-hop-oriented house style, it was only a matter of time before the two collaborated. The duo switched things up, however, by going the old-school route and curating a nu-disco vibe on "You're the One For Me" that sends listeners through a sonic time machine back to an era clad with bell-bottom jeans and rollerskates. Complete with 808s and a touch of bass, the production brings a modern flair that effectively achieves the essence of the track: "bring that old school sound to the new sh*t."
Accompanying the track is a feel-good music video that tastefully melds retro 80's vibes with themes and styles adjacent to those of 2021. Complete with rollerskates, photoshoots, and feminine energy, the video provides the perfect visual scape for the merging of sonic eras that the two artists tap into on the single, bringing the track's nostalgic spirit full circle.
While both producers bring their own unique vision and respective sonic elements to the track, their signature sounds intertwine to deliver a track that is dynamic, lighthearted, and fun. Take a blast to the past and stream "You're the One For Me" on Spotify or your preferred listening platform, check out the music video on YouTube, and be sure to let us know in the comments what you think of this track!
Watch the video for TroyBoi and Destructo's "You're the One For Me" on YouTube:
---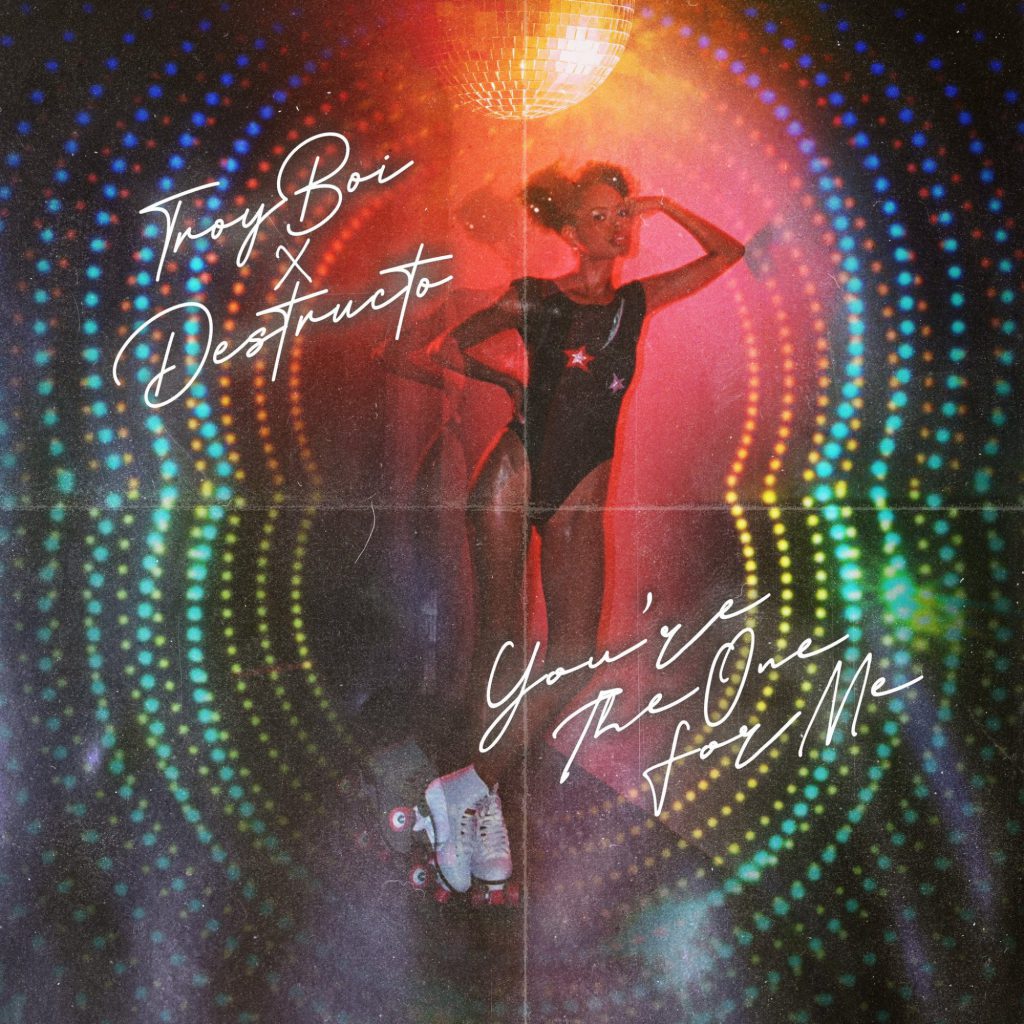 ---
Follow TroyBoi on Social Media:
Website | Facebook | Twitter | Instagram | SoundCloud | YouTube
Follow Destructo on Social Media:
Website | Facebook | Twitter | Instagram | SoundCloud | YouTube