TroyBoi is back with the fourth installment of his V!BEZ series and it packs a punch with seven fresh tunes!
---
UK-based producer TroyBoi is back with another collection of bangers to unleash upon the world of trap music lovers. The self-proclaimed "music manipulation specialist" has been dropping steady heat since first emerging on the scene, including everything from 808-riddled trap hits to upbeat electro house. Whether he's sticking to his trap roots, collaborating with notable artists, or venturing into other unexpected genres, there's one thing that's guaranteed with each new TroyBoi release – you'll have it on repeat for weeks.
Such is the case with V!BEZ, Vol. 4, the South London native's latest installment of his V!BEZ saga. Out now via his label T Dot Music, this release finds TroyBoi experimenting with a number of different sounds, styles, and textures, all while staying true to his trap inclinations. Those who have been hungry for new material from TroyBoi will not be disappointed, so give it a listen.
Check out V!BEZ, Vol. 4 on Spotify or your preferred platform, and read on for a deeper dive into the latest tunes from TroyBoi!
Stream TroyBoi – V!BEZ, Vol. 4 on Spotify:
---
TroyBoi takes his production up a notch on V!BEZ, Vol. 4, weaving new and unexpected elements into his classic trap sound.
V!BEZ, Vol. 4 kicks off with "Bellz," a track that finds TroyBoi paying homage to disco with a reworking of the classic 1979 hit "Ring My Bell" by Anita Ward. Accompanying Ward's original instrumentals and vocals is an 808-infused trap flair, putting the official TroyBoi seal on the iconic throwback. The track's music video showcases a sequence of abstract visuals and futuristic cityscapes that give the track an even more modern feel.
One of the more chilled-out moments on V!BEZ, Vol. 4 manifests on "Eyez On Me," a downtempo-esque track featuring silky vocals from Nina Sky. The slowed-down vibe provides the perfect balance to the many high-energy points on the EP, including the Latin-influenced "Corneta" featuring Brazil's Tropkillaz. Where "Eyez On Me" provides an opportunity to take a breather, "Corneta" speeds things back up with exotic drums and horns layered over a trap beat.
Bouncy beats, piano synths, and fun vocal samples come together on the vivacious "Baby," one of the release's most danceable tracks as well as a personal favorite. Something about this track's energy gives it that "party" factor that stirs up memories of the early sounds in the trap scene that came from Flosstradamus and Baauer. Simply put, this one is just fun.
"Unstoppable" brings back that classic TroyBoi feel, with 808 beats and a dose of swagger that permeates throughout. It feels as if you're right there in the producer's London-based studio while listening to this track – it's easy to tell he was in his element making this track.
The 2015 throwback "On My Own" with NEFERA finds itself with an official release on this edition of V!BEZ after years of holding its status as a beloved underground tune. Following this track and bringing the release to a close with a tranquil, meditative vibe is "Clear Waters" which sees TroyBoi dive into a downtempo, easygoing beat, layered with vocal chops and soothing water sounds.
At its core, V!BEZ, Vol. 4 is the perfect blend of unique vibes that make this release a truly dynamic piece of art. There is something for everyone in this collection of tunes from TroyBoi, so check it out and catch a vibe for yourself.
---
TroyBoi – V!BEZ Vol. 4 – Tracklist:
Bellz
Eyez On Me (ft. Nina Sky)
Corneta (ft. Tropkillaz)
Baby
Unstoppable
On My Own (ft. NEFERA)
Clear Waters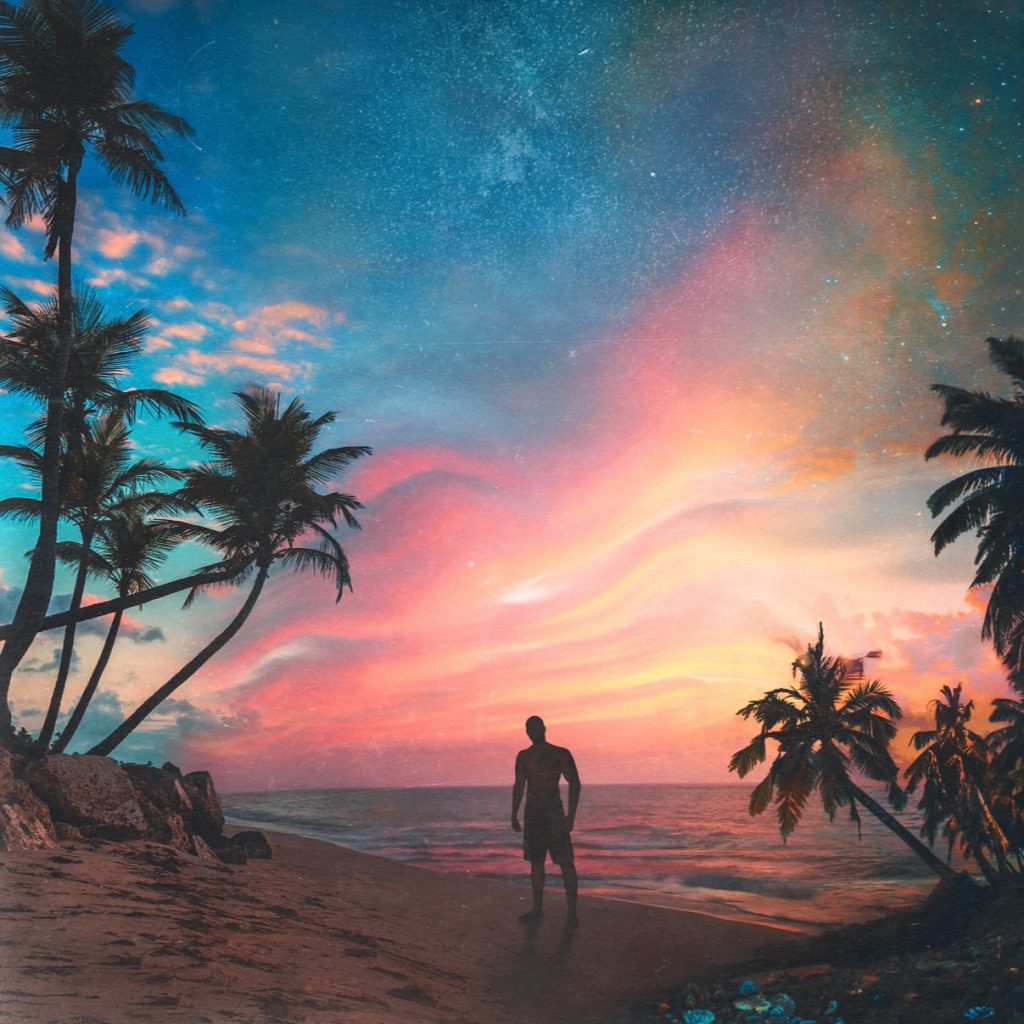 ---
Connect with TroyBoi on Social Media:
Website | Facebook | Twitter | Instagram | SoundCloud | YouTube