Shingo Nakamura delivers his third album, Glow, and offers up a progressive masterclass by showcasing the evolution of his sound.
---
Three-peats are hard. Winning a championship in spots three times in a row is no simple feat. It takes skill, hard work, and a little luck. In music, the wonder is no less. Constructing a beautiful sonic tapestry, like an artist album, and having it remain cohesive is a challenge in and of itself. Completing such an endeavor three times in a row, well – that is an accomplishment! Enter one Shingo Nakamura – wizard Japanese producer of Progressive House – and his latest album Glow.
For history, Shingo's first album Sapporo dropped a decade ago on then Silk Digital Records. This well-loved album helped prove that he could expertly craft an experience to the world after he had previously released a number of progressive house hits. Three years later, he followed up with the deftly detailed Days on Otographic Music. Refining the formula from his debut album, Days quilted a varied experience of warmth in sound.
Now, on his third album Glow, Shingo does the same – crisp details and warmth create a calm progressive atmosphere that plays to the listener's ear like a minstrel pleasing his patron's feast. Enjoyable for all fans, it also provides plenty of room for his growth as an artist to shine. There are true vocal tracks for instance – something missing in prior albums. The abundance of piano-driven melodies may be fewer now, but that is okay. Instead, there are tense strings and plucky guitars to take their place.
We spoke on this during the initial announcement and during our interview when "Phenomena" dropped as a second single. Now, as the album drops, let us take the journey and examine it as a complete work. Grab a copy of Glow on your favorite platform (or on vinyl!) while checking out a deeper dive into the tracks below.
Stream Shingo Nakamura's Glow on Spotify:
---
The opening moments of Glow shine with glory!
First up is "Commence" – an atmospheric element full of warm washes, a haunting female vocal line, and yes, even that Shingo Nakamura piano work. It serves beyond an adequate listening post to pull listeners in. It anchors the journey, offering fans and newcomers an escalation point where they can put troubles behind them to just relax into a true journey in sound. The short two-and-a-half-minute jaunt welcomes all to bask in the warmth.
Next Shingo brings an album single in – "Phenomena." As mentioned during the interview cited above, the track is warm and inviting and features a deep bass line that sounds great on any size subwoofer. Percussion drives much of the track, but Shingo also includes a more guitar-centered main melody to fill the breaks as the track ebbs onward. If there was a piece that I felt Shingo made of Ibiza to date, it is this one. There's something about it that brings relaxing beaches to mind.
Teaming up with vocalist Brandon Mignacca, "Darling Midnight" is part R&B love song and part progressive track that oozes brilliance. As one of the first tracks to really focus on vocals, it's a welcome surprise and well-executed. There are some plucks sure to play a bigger role in an extended version for nightclub use – but something about the deep passionate performance and the vocal that equally haunts and mesmerizes. I'll leave you with these lyrics as an example of how haunting the track is: "It's on your heart to hold the thread. Keep them going strong until the end. Don't lead them astray. You'll be okay."
After the emotions of "Darling Midnight" Shingo tugs deeper on the heart with "Before You Go." Crossed with Shingo's stunning melody, "Before You Go" brings both a familiar platform and a herald for newness. Long drawn-out strings offer tension that capitalizes on the upbeat progressive drive that underlies the track. Evolving percussion and beat-driven melodies keep things cohesive, but that string section evokes a strong sense of dichotomy for the listener's ear. Combined with the softer piano elements and chords, the haunting embrace capitalizes on this trickery in musical form.
In the center's deeper elements, Shingo exudes a sense of artistic growth.
Keeping the pace moving ever forward is "Tribute, Chapter III" – a collaboration with fellow label-mate Stendahl. The third chapter of a collaboration that first bore fruit in 2014, and again in 2015, this third element is supposedly the "final chapter" – in Stendahl's own words right now. While there is no singularly melodic element that joins all three chapters, one listen shows the craftsmanship of the two artists. The piano elements subside in this version, and the melody finds new synthesizers to play with. This might be the most upbeat of all three versions as well – and the use of those haunting string stabs screams brilliance as they remain supple and smooth in the mix.
The next duo of tunes, "Summa" and "Glow" stand forth proudly. "Summa" has a sweet and sexy little low-down groove that should keep hips shaking back and forth on the dance floors as we climb from the pandemic towards normalcy. There is this little percussive synthesizer melody that just percolates with fun in the back half of the track too – making the track stick in the veins and exude a bit more joy. "Glow", the track released back when Monstercat Silk began, still sounds as fresh as it did back in February. I'm just going to quote our writer Jared here because the statement fits like a well-sized shoe: "It keeps the listener moving forward in a beautifully soft way as if being carried along by clouds rather than pushed towards a conclusion."
The final quarter rolls listeners toward melodic heaven.
Vintage & Morelli, a well-established Silk veteran, joins Shingo on the next track titled "The Longest Hour." Another one of those tracks that play with vocals, though this time as a stab element and not a lyric joy, this tune keeps the groove locked into a melodic bassline, while the melodic elements, especially the melodies within the break, keep the heart ever-lifting higher. There are moments in this one that tugs at the beauty of fellow artisans like Envotion – especially the melody that sort of stutters its last note in each loop. I wish I could describe it better but, man, I don't know how to. Just give it a spin!
"Supra" definitely keeps the upbeat energy swelling as the album progresses. It has stuttered vocal cuts, some guitar chords and licks, and really just lies on the groove to capture your attention. If there was a moment that felt a bit less Shingo Nakamura, it might be this one. It is not a bad tune, just not as superb as much of the album.
Fans of Kaskade will likely love "Overt." There are small horn-like melodic elements that complement the soft bassline. The male vocal line, "I saw meaning in your eyes," feels plucked right from the house of Arkade. The sculpted bass elements, especially powerful in the rise of the track from the break, convey tension, energy, and beauty at the same time. This is a track I hear at the ocean's edge after the sun sets on a hard day of work.
In closing, Shingo crafts "White Room." This one isn't surprising like his liquid drum-and-bass final track off Days titled "Small Image" but it is an episode of craftsmanship. The ambient haunting vocal elements, the half-tempo drum loops, and the laughter of children (I swear he used that sample on a track before!) combine to ease listeners back into the world of the here and now. "White Room" serves as a brilliant reset as we leave listening to the album in a rearview and move forward to the next task at hand.
In a word: Bliss. That is the simplest way to explain this album!
By the album's end, I'm not sure how to respond. My emotions feel captivated, exhausted, and comforted. There is just something stunningly beautiful in the stunning simple moods the album presents. Shingo captures moments that just ooze out of everyone's collective experience in sound with strength and dignity. If I had to select the three tracks to capture this best – well – I'd select: "Darling Midnight," "The Longest Hour," and "Before You Go." I honestly believe you can't go wrong here though. This album is expertly crafted and worth your money to pick up a copy!
---
Shingo Nakamura – Glow – Tracklist:
Commence
Phenomena
Darling Midnight ft. Brandon Mignacca
Before You Go
Tribute, Chapter III with Stendahl
Summa
Glow
The Longest Hour with Vintage & Morelli      
Supra
Overt
White Room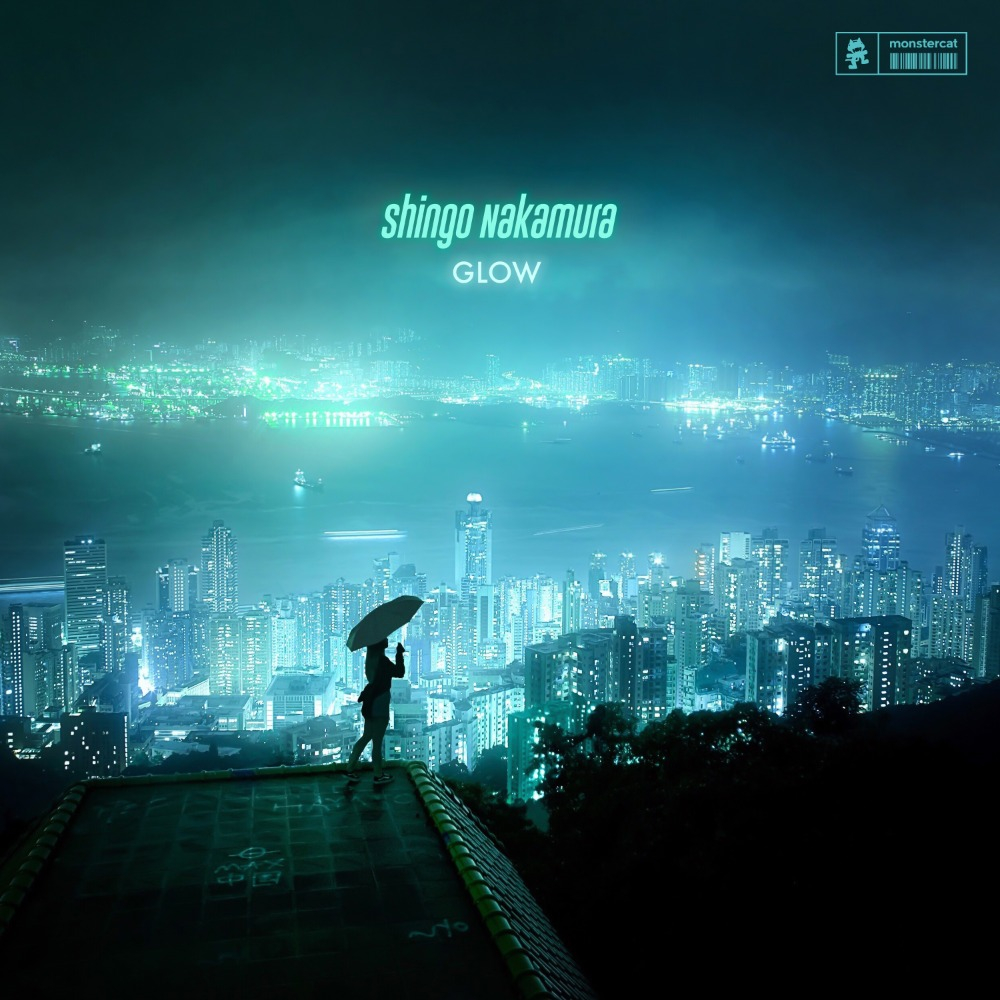 ---
Follow Shingo Nakamura on Social Media:
Facebook | Twitter | Instagram | SoundCloud | YouTube