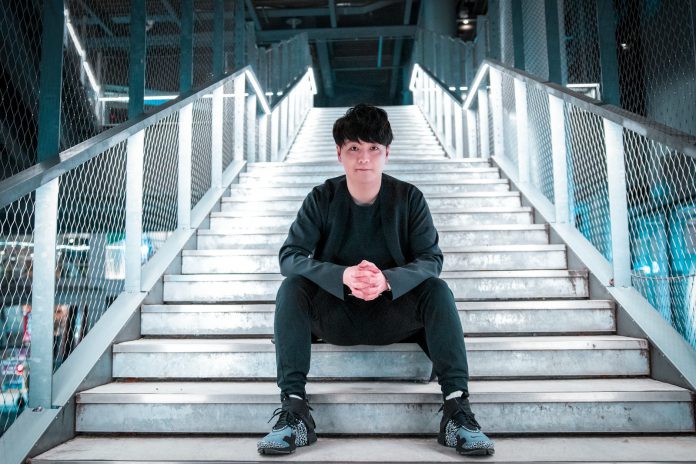 Shingo Nakamura celebrates the start of the spring season with a new track and he stopped by to discuss his new album and Monstercat Silk!
---
There are few acts that reach the progressive house styles and audience that Shingo Nakamura does. Dubbed a legend in the genre by Mixmag Asia, his style and sound transcends his native home's borders and finds fans the world over. Whether the tracks drop on Otographic Music in Japan or on the historic roots of Silk Music (now Monstercat Silk), Shingo's signature ability to blend sounds into melodies and atmospheres remains his strongest trait.
Shingo rose to the world stage thanks to Otographic Music and Silk Music in the 2010s. Soft, relaxing, thoughtful progressive house is the cup of tea he serves in his productions. Easy examples of this are "Alice In Wonderland," his collaboration with Kazusa on "Dice," and more recently his collaboration with Robert Nickson under his RNX titled "Oregon." Beyond his singles, Shingo has released two albums: 2011's Sapporo and 2014's Days, and beyond his own works, he also showcased the Silk label sound beautifully through four of the labels Only Silk mix compilations – including the first two as solo efforts.
Today, Shingo Nakamura celebrates spring with us through the release of the second single off his forthcoming album Glow. "Phenomena" captures an evolving artist and he shares that he focused this track more on percussion rhythms over some traditional elements. Shingo also chose to use more analog synthesizers, in part to elicit moods and nostalgia for those taking the sonic journey he lays down. The bassline is fully present, and when clubs return with their big sound systems, the audience will find themselves dressed to sway their hips in the warmth and light that comes effortlessly drenched out of his productions.
On the cusp of releasing his new album, a three-year journey in and of itself, Shingo sat down to discuss where he takes pride and how he looks forward to the future. So stream "Phenomena" below or on your favorite platform and dive into his world by reading on for the conversation.
Stream Shingo Nakamura's "Phenomena" on Spotify:
---
Thanks for taking the time to share your viewpoint in the scene Nakamura-san! How does it feel to have your new track "Phenomena" coming out as spring greets us in the Northern Hemisphere?
It's spring in Japan and getting much warmer these days. I'm happy to release a new track during this time when everyone is feeling positive after the winter!
"Phenomena" is the second single off your upcoming album, titled Glow, releasing in June. How does this album build off your prior albums creatively? Did you modify or change your workflow at all during the production of the album?
For this album, I tried to make a wide variety of genres compared to my previous albums, such as beatless, organic house. I started using analog synth (MODEL D) when producing this album in order to bring in a warmer sound.
I noticed these first two singles drifted away from the piano melodies that played such a big role in your earlier albums. Creatively did you find that you grew beyond the piano lines and wanted more synthetic sounds, or was the decision an unconscious one?
My main style incorporates piano melodies and I think my listeners have a strong image of that. In this album, I tried to enhance the creation of other elements. This may have led to lesser elements of piano melodies but I wanted the listener to pay attention to the other sounds as well.
We recently discussed your first single, "Glow," which had the honor of kicking off Monstercat Silk – the new collaboration between Silk Music and Monstercat. For you as an artist, what excites you about the new collaborative label?
Regarding the birth of Monstercat Silk, I think it's a good thing that my home label, Silk Music, is reaching a wider audience. I'm also very excited about the new experience of interacting with other Monstercat artists and the Monstercat family.
You found a few homes over the years – Silk Music, Otographic Arts, and Colorize to name a few. When you look to sign a track to a label, what is the key characteristic that you seek?
What all of the labels I have released on in the past have in common is that I'm a fan of them as a listener. The longing for those labels [and their respective sound] becomes a driving force and motivates me to create music.
If you had the opportunity today to collaborate with any producer in any genre, who would you seek out and why?
I'd like to collaborate with Monstercat artists who release dubstep and trap music. I'm sure the combination with their energetic sounds would bring a new style for me! In the past, I released a song called "Atami" on Encanta, which was created while traveling with a friend. I'd like to do this type of collaboration again.
When you look at your music, do you feel it represents your country's scene well? What defines the uniqueness of Japan's overall scene to you, and in particular, what would you hope that fans unfamiliar with the scene would take from it?
I've been thinking a lot about what makes a song uniquely Japanese for a long time. Perhaps one of the elements is the distinctive melody. As I mentioned above, I'm using fewer piano melodies than I have before. So, it may be a sound farther from the uniqueness of Japan. Otographic Music, a label that releases music by Japanese artists, releases a lot of very distinctive and cool songs. Please check their releases!
You love sharing some food on your social media feeds with your fans – be it sake or ramen! You recently had some fun with Mixmag Asia on the subject of sake. Does sharing food and drink digitally help show how you are a person beyond your musical talents in your opinion? How do your food posts interact with your fans on social media?
My hobbies outside of music are eating and drinking! So I guess that's the primary way I interact with people beyond music. I think everyone is interested in delicious food and drinks, so I share them on my social media. After this pandemic, I'm looking forward to uploading many pictures of the beautiful scenery and cityscapes of Japan.
Finally, for the fun of it, what will be five things that take place in your travel bag once the world reopens to greater international travel? What destination is on your list to hit once the skies open freely and comfortably again?
I love Hawaii so much! I'd love to visit there with a swimsuit and flip flops! As for the other things, I only carry minimal luggage when I travel, so I think I would enjoy having a novel, a game console, and jogging shoes. I'd love to go back to the US and other Asian countries, and I'd love to go to Europe!
---
Follow Shingo Nakamura on Social Media:
Facebook | Twitter | Instagram | SoundCloud | YouTube