Bringing NY and Miami together, Wassu and Adisyn deliver three bright heaters with an EP that has a modern take on classic house grooves.
---
When we last saw Wassu, he was rubbing elbows with Above & Beyond while helping the Anjunafamily ring in the new decade. That was over 18 months ago and yet it seems like yesterday since most of us have only seen a handful of shows since then. More recently he provided a luscious and organic remix for Marsh while keeping busy in the studio. Meanwhile, Adisyn has been staying close to his Miami home, yet he has some boldfaced names in his repertoire as well having done collaborations with the likes of Brain Cid and Gab Rhome.
Wassu and Adisyn are not yet household names, but trust us when we say these are some young guns you should follow. While they may be young, they are not without experience with each having a notable list of original releases and remixes spanning over several years. It's clear these guys were both born to be in the music business and began taking that task seriously at an early age.
To further prove that, the two have released the Sun Kissed Computer EP, which brings these rising stars together in a combination that embodies the statement "1 + 1 = 3". These three shining tracks walk the fine line between classic and current sounds, assuring appeal to a broad audience of dance fans – you can hear, and feel, the influences of the past while there are enough refreshing, modern elements tossed in to keep listeners curious and wanting more.
Sun Kissed Computer is just one step on a much larger path for both Wassu and Adisyn, so don't miss out. Purchase or stream 'Sun Kissed Computer' from your platform of choice now and read on below for the full EP review!
Stream Wassu & Adisyn – Sun Kissed Computer on Spotify:
---
The Sun Kissed Computer EP opens with its title track and we are taken immediately and definitively into driving snares and kicks.
While the opening was a bit of a shock when listening to "Sun Kissed Computer" for the first time via earbuds on a morning walk, a replay indoors with proper speakers gave this intro better context. Now, having listened on earbuds, high-quality headphones, and my full home sound system, the final scenario on a proper banging club setup is due up next. Each listen will draw you deeper into the steady and unrelenting rhythm while also exposing more and more nuance that might be missed during previous plays. Tracks that beg to be replayed so more layers can be uncovered are truly a delight, and this is that kind of experience.
While "Full Moon" comes in with a similar in-your-face rhythm as "Sun Kissed Computer" it has a gentler approach and draws the listener in. Where the former has a lot of nuances, the latter is making its sound and meaning perfectly clear. That doesn't mean it is obvious or derivative; on the contrary, it sounds familiar yet entirely fresh. To say this track takes you on a journey would be cliché, so let's just say that the track meanders on a path and begs you to follow. In fact, it brought me back to a time I was vacationing at a French farmhouse when the family dog practically took us on a tour of the neighborhood and made sure to explore every nook and cranny along the way. That dog, like this track, enticed us with curiosity rather than forcing us to follow.
While "Cyclone" also drives a percussive rhythm from the start, opening with kicks a beat ahead of the snares is a beautiful sleight of hand that changes the feel of the entire track. There's a darker undertone here, but playful synths come and go as well. It's a tune that pushes and pulls the listener between a slightly unsteady state and back onto steady ground over and over. The core of the track dips into a slow build that has a lot of musical tension, and it holds that tension longer than you'd expect, rewarding the listener with a firm and convincing release.
What truly sets this EP apart is that it honors a house sound that likely pre-dates the birth of its creators, while their modern aesthetic only adds to the joy and identity of the sounds. It's clear that these two have a long and rewarding career ahead and we can't wait to join them in the club to dance along to their beats!
---
Wassu & Adisyn – Sun Kissed Computer EP – Tracklist:
Sun Kissed Computer
Full Moon
Cyclone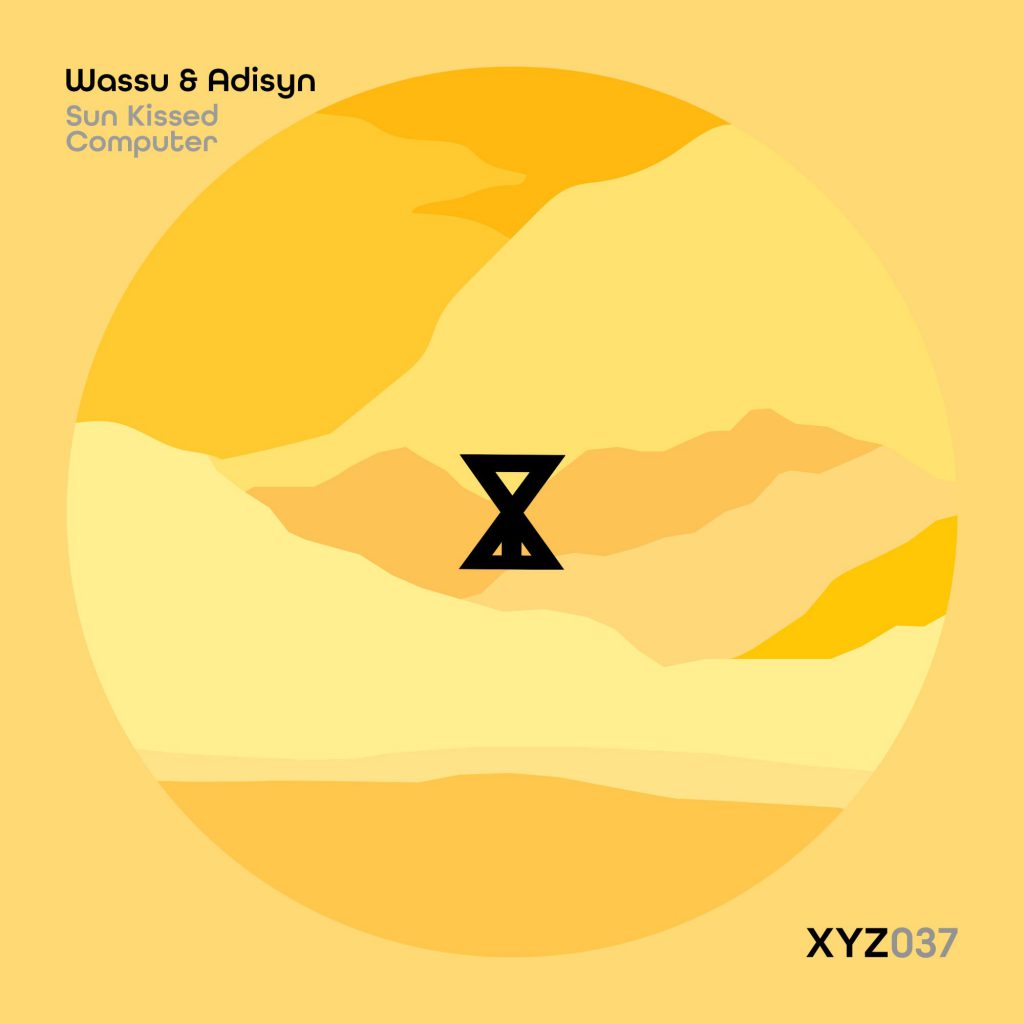 ---
Follow Wassu on Social Media:
Website | Facebook | Twitter | Instagram | SoundCloud
Follow Adisyn on Social Media:
Website | Facebook | Instagram | SoundCloud | YouTube