Flamingosis dropped the details for his full-length album Daymaker and is bringing his funky sound to cities across the US this fall.
---
One of the artists who continues to impress with each passing release and performance is Flamingosis. Known for his unique style that blends elements of future funk with spacey synths and plenty of guitar for good measure, he's proven to be a sensational artist in the dance music scene. Last year, the Brooklyn-based artist kept fans occupied during the pandemic by releasing tunes including "Wild Summer" and "Daymaker," both of which brightened the days of those who were stuck in lockdown.
Now, with better days on the horizon, Flamingosis is kicking back into full gear and ready to dominate the hearts and minds of his fans once again. Back in March, he delivered his latest single, "Cosmic Feeling" and this week, he dropped the news that his latest album, Daymaker would be receiving its full release on June 25. Featuring the aforementioned singles as well as ten other tracks, we couldn't think of a better way to get in a groove this summer than with these fresh tunes as he teams up with musicians such as Borahm Lee from Pretty Lights and Jeff Franca from Thievery Corporation.
"It's the first time I've made original compositions in a studio session with musicians," said Flamingosis about the collaborative process. "I was initially scared, but so much great material came out of the sessions. We weren't just passing files back and forth online. It was hands-on. You never know if it's a full band or an electronic hip-hop beat. It was so cool to make music in a new way."
Along with the news about the album itself, Flamingosis had a few more surprises in store for his faithful following. On June 18, he'll be hosting a Super Smash Brothers Tournament with sign-ups open to the public, and on June 24 there will be a livestream of the album hosted on Twitch as well. But that's not all, as he also dropped the dates for the forthcoming album tour this fall that will take him across the US to cities including Boston, Detroit, Seattle, Los Angeles, Austin, Denver, and plenty more. Check out the full list of dates and head to his website to grab tickets when they go on sale on June 11 at 10am local time.
Head over to Flamingosis' website for exclusive merch and pre-save or pre-order the album on vinyl ahead of its release on June 25. The full tracklist for the album can also be found below!
---
Flamingosis Daymaker Tour – Fall 2021 Dates: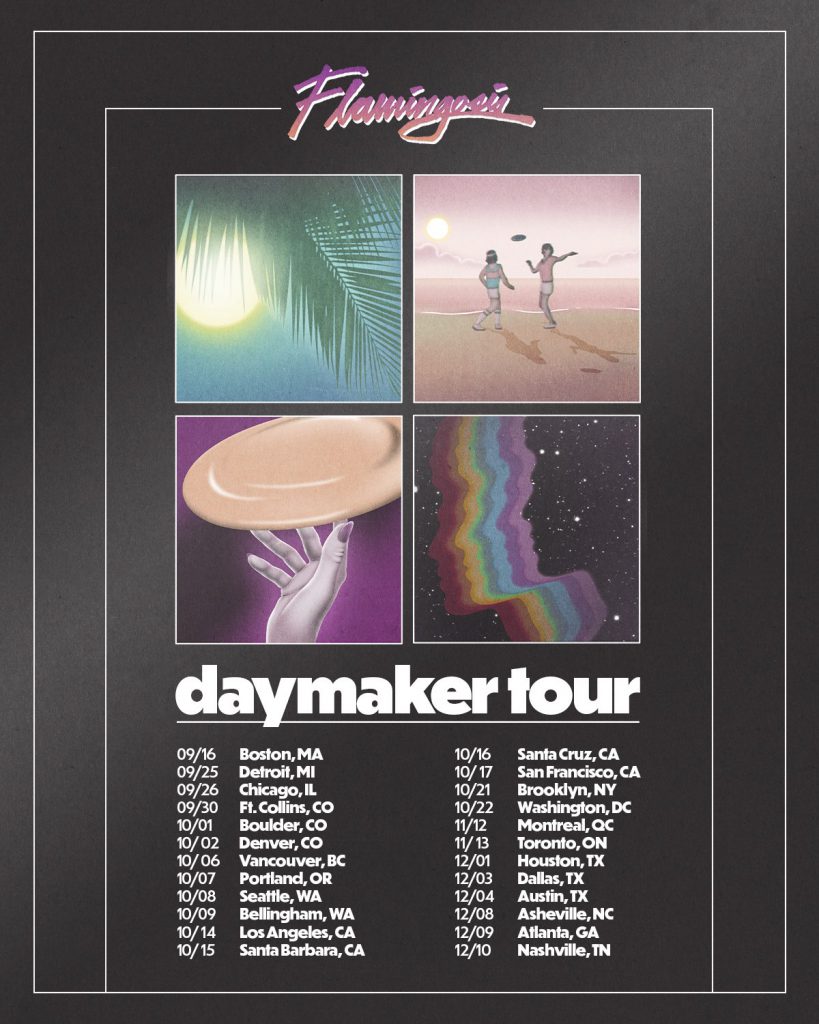 ---
Flamingosis – Daymaker – Tracklist:
First Light
Daybreak
Is It Love? (Remix)
Wild Summer
Return To Oasis
Make It Happen
Sunnyvale
Breakdown
Since I Met You
Aurora
Daymaker
Avenue Of The Fireflies
Cosmic Feeling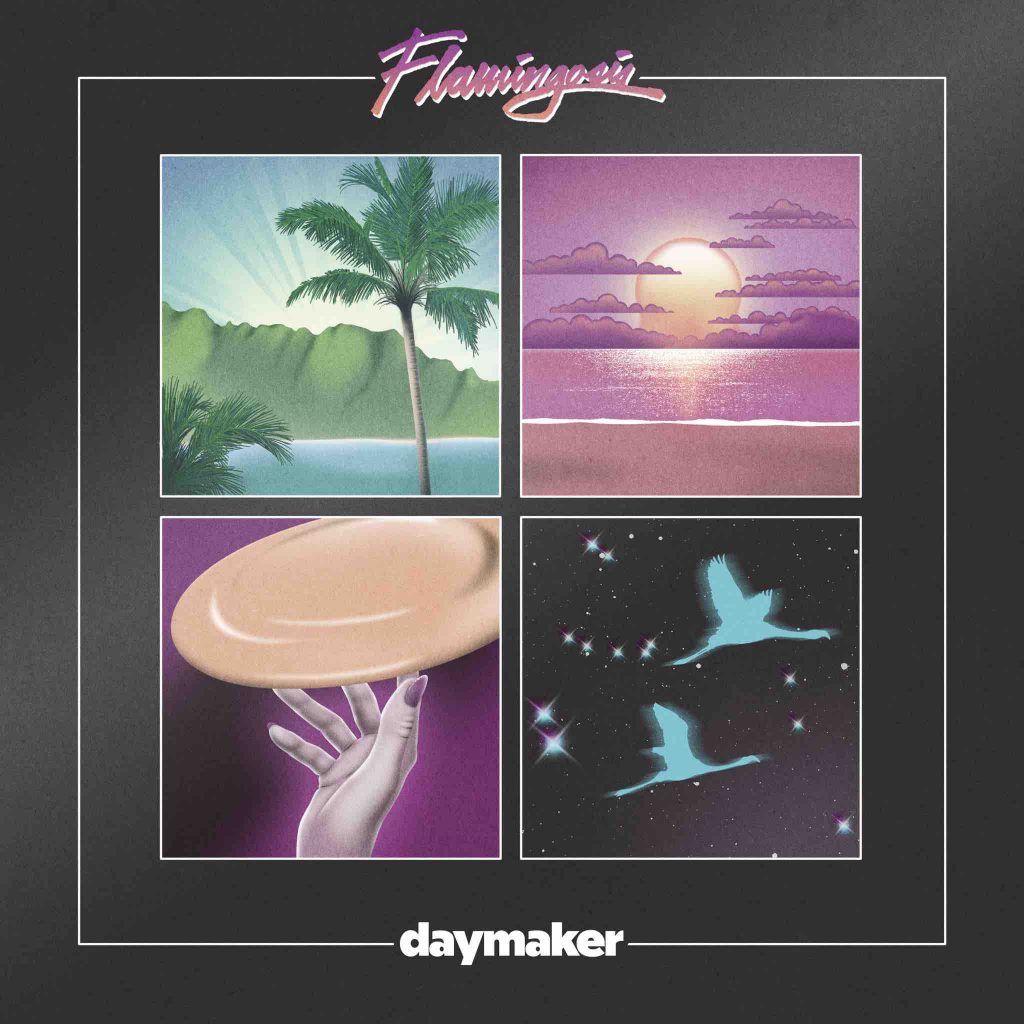 ---
Connect with Flamingosis on Social Media:
Website | Facebook | Twitter | Instagram | SoundCloud | YouTube