PRXZM releases Faultlines, their brand new, three-track EP that's filled to the brim with retro synths and '80s inspired melodies.
---
Since first coming together in 2014, California-based duo PRXZM have brought their unique, '80s-infused style to their modern-day electronic music. Sharing a passion for music, members Emma Maidenberg and Nick Ortega continue to grow with each passing release and performance, taking to clubs and festivals sharing their edgy catalog with audiences all over the globe. Of course, their dream-like synths paired and pop-oriented style
Now, PRXZM has delivered a fresh EP dubbed Faultlines on Night Mode, which features a blend of their dream-like synths, pop-oriented style, mid-tempo sounds, and raw vocals into one complete package. Featuring vocals from Emma, they channel their cyberpunk influences throughout the three-track release as well to help tell a story through music that evokes a sense of nostalgia and familiar energy.
Listen to the Faultlines EP on Spotify or your preferred platform, and read on for a deeper dive into these fresh tunes from PRXZM!
Stream PRXZM – Faultlines EP on Spotify:
---
Each tune on Faultlines stands tall on its own, yet they work together cohesively from start to finish as well.
The first track, "Faultlines," begins with mystical synths, before breaking into vocals. Similar to an earthquake, this groundbreaking track dominates the mind with its synths and earthy tempos while the chord progressions shimmer creating a refreshing melody. The lyrics add an extra layer to the mix as well, as Emma preaches the message of maintaining balance in unsteady situations accompanied by raw textures.
"I Started This Fire" arrives next blends retro synths and melodic guitar riffs creating a piece that could easily be found during the days of the past, yet still hold true in the current era. Much as its name implies, the instrumentation and consistent tempo feel like the flowing flames of a fire as it dwells on decisions made leading up to the present. These saddened emotions are emphasized by the mournful guitar chord progressions to really drive this one home.
The final track, "Oblivion" channels a more trap-infused approach with heavy synths and harsher guitar chords. This haunting track takes on a dark nature opposing the swiftness and elegance of the two previous tracks. And the murky vocals bring out the darkness of the track creating a perfect contrast to the EP as it comes to a close.
Overall, Faultlines is a powerful piece that brings shaking rhythms and earth-shattering vocals. After listening, it's clear that PRXZM will only further ascend through the ranks of the scene for some time to come, so stay tuned for more releases from the duo!
---
PRXZM – Faultlines EP – Tracklist:
Faultlines
I Started This Fire
Oblivion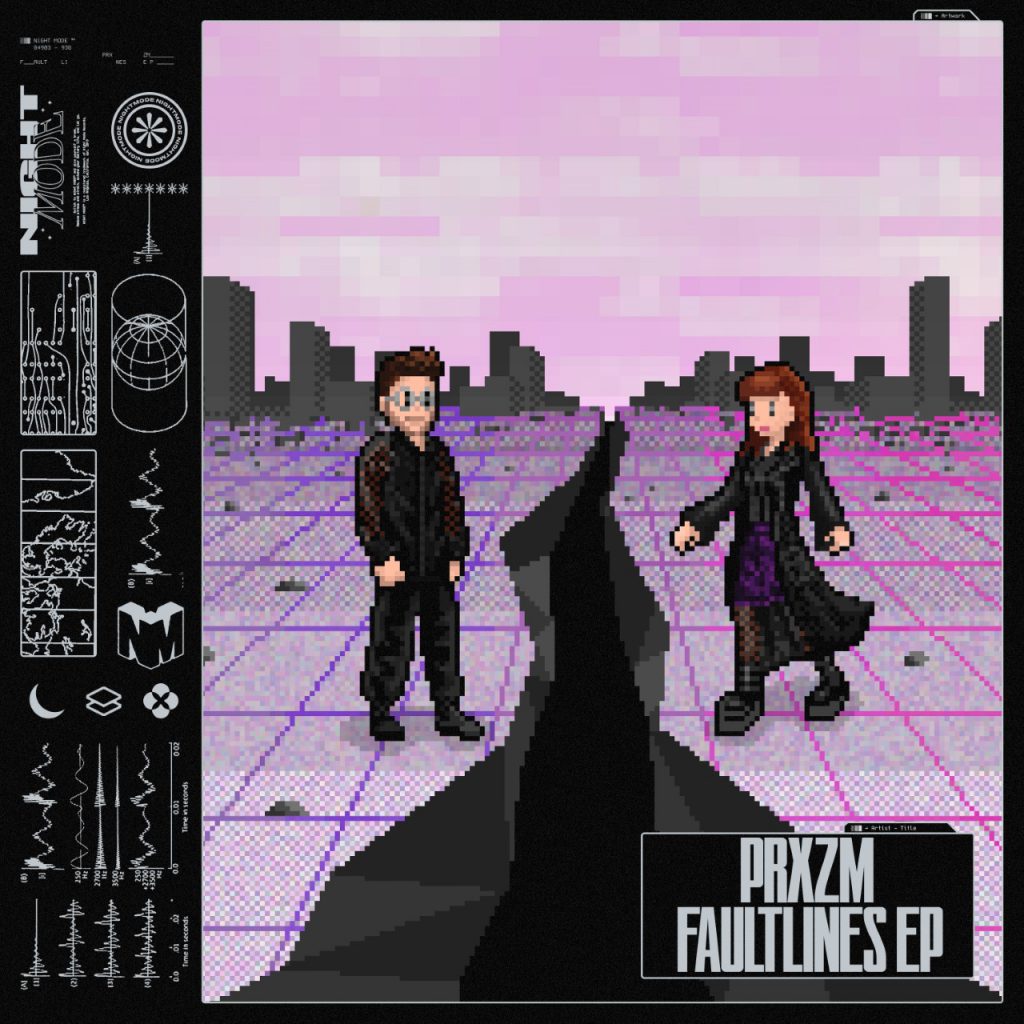 ---
Follow PRXZM on Social Media:
Website | Facebook | Twitter | Instagram | SoundCloud | YouTube