NIGHTMODE delivered its fourth release with the double-sided single Lone/Feel Alive from genre-bending bass artist Slippy.
---
Last year was a big one for NIGHTMODE as the label established their name through a series of electrifying releases spanning a wide array of genres from unique artists. The label's crossover into the gaming world, including the infusion of cyberpunk themes, has made NIGHTMODE a name to keep on your radar. For their first release of 2021, they looked to genre-bending bass artist Slippy to deliver an action-packed two-track release, Lone / Feel Alive.
Slippy's appearance on Night Mode feels natural, if not inevitable, with his music having previously been featured on video games such as Rocket League and Beat Saber. His energetic and hard-hitting instrumentals blended with introspective vocals make for a strong debut on the label and set the stage for future releases to come.
Both tracks from the two-track release perfectly encapsulate the current feelings of most of the world – lonely and simply wanting to feel alive. On "Lone," Slippy calls us to face these feelings head-on rather than running from them, and this track provides the perfect soundtrack to facilitate our doing so. It's the perfect outlet for immersing yourself in feelings of nostalgia with powerful vocals backed by a deep, hard-hitting beat that evokes self-reflection.
On the other hand, "Feel Alive" urges listeners to let go of sorrow and fear, with singer/songwriter Soundr delivering inspiring lyrics over a vibrant drum and bass beat. This track provides the perfect complement to the melancholic feelings invoked by its counterpart, though it is sure to get you in your feelings nonetheless with its emotionally charged atmosphere.
Stream Lone/Feel Alive on your favorite listening platform, and let us know in the comments what you think of these tracks!
Stream Slippy – Love/Feel Alive on Spotify:
---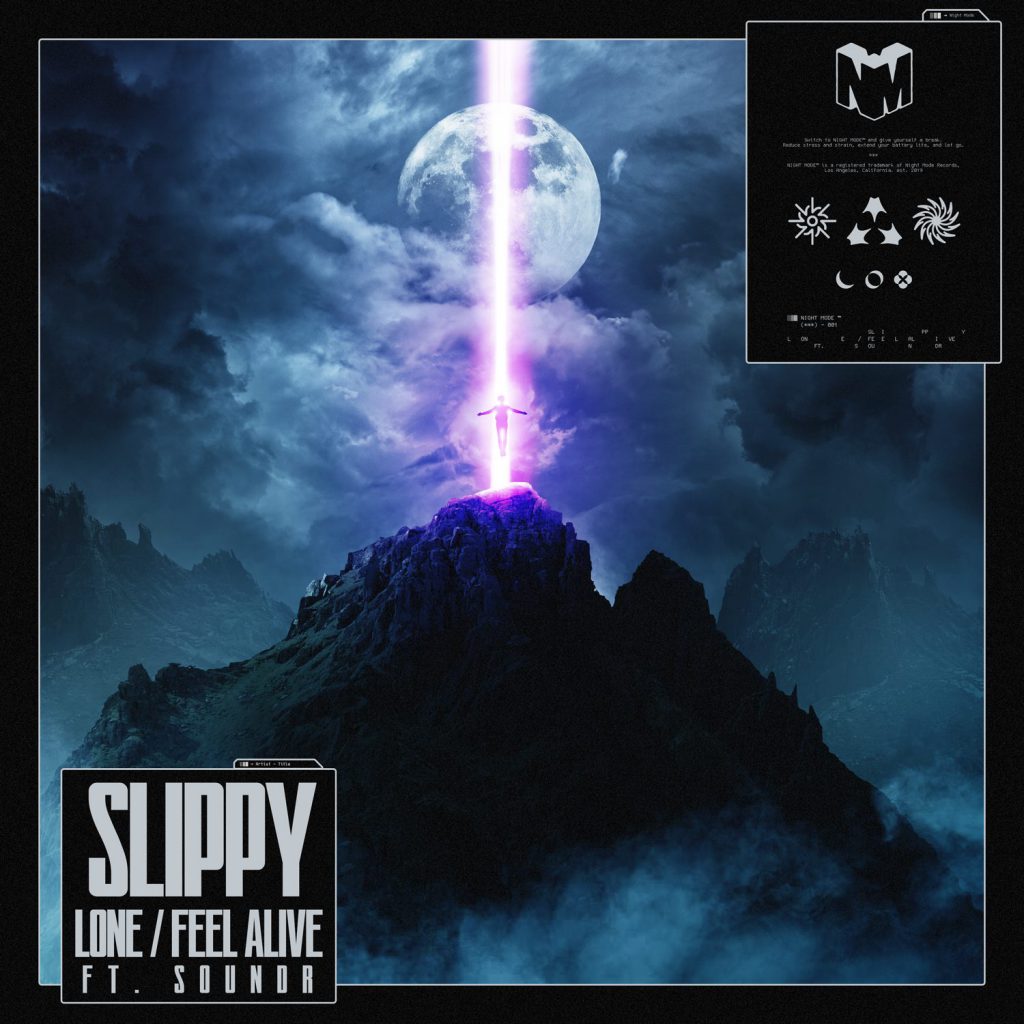 ---
Connect with Slippy on Social Media:
Website | Facebook | Twitter | Instagram | SoundCloud