Get to know rising star KLUTCH in this week's Artist Spotlight!
---
Andre Waguespack or as the world knows him, KLUTCH, is a fresh artist based out of New Orleans, Lousiana! Born and raised in one of the biggest music hubs in the entire US, his career began as a rock musician before making the jump to electronic dance music. Finding a passion for melodic bass, trap, and even some happy hardcore, KLUTCH has quickly become a favorite in the New Orleans scene. Bringing in loads of fans to catch his sets, he has also generated some serious support from industry leaders and fellow rising talent too. Coming off an appearance at BUKU and a massive EP release, 2017 is about to be a huge year for this talented artist so stay on the lookout for more to come!
Stream EDMID Guest Mix 062 || KLUTCH on Mixcloud:
---
What led you to becoming a DJ, and who are some of your influences as an artist?
Being able to create a whole entire musical project by myself was a huge pull towards this form of performance. Some of my greatest influences artistically would be Tool, Bring Me The Horizon, Kanye West, Deadmau5, & Bassnectar.
You just dropped a fresh EP, Elevate! How long was the development process from start to finish?
Well, I finished writing and producing the whole project a little over a year ago, but it didn't really have any visual direction. So I decided to sit on the project for a little bit, waiting and planning a precise way to release it to have as much impact as possible. All together I would put it at around 2 years.
Click HERE to check out the Elevate EP!
Whether its remixes or originals, you've blown fans away with your work. Do you prefer producing one over the other?
All songs are produced equally. I love both creating my own original works as well as expanding on other people's ideas.
How do you approach creating remixes, is there a specific way you tackle them?
Sometimes I approach the song with a game plan. Like choosing a specific song that I would like to tackle. Sometimes its just stumbling over a really clean acapella and trying to create something around it. There's a million and one ways to come at an idea, and the random remixes are always the best.
The remix for San Holo's "Light" was a solid happy hardcore tune, and you've remixed S3rl in the past too. What led you to the happy hardcore scene?
I've been in love with that fast paced, four to the floor sound since I was really young. Playing these fantastic video games with that aesthetic and sound was always so enthralling to me, and I just dove head first into that culture. It's such an amazing uplifting mood that that tempo sets that is just addicting and doesn't let you go.
If there was an artist you could go b2b with, who would it be and why?
Currently, Porter Robinson. He's just a game changer, and so eclectic with his sounds and production. Dream b2b, high key.
Hailing from New Orleans, how does the scene on the Gulf Coast differ from other places in the US?
We're large enough to be able to create amazing experiences but small enough to feel like a giant family. We have a million different flavors you can find, which is an amazing parallel to the city itself. No one parties like New Orleans parties, and being able to go until 4-5am allows for a lot of fun to be had. That attitude translates into a healthy and steadily growing dance scene.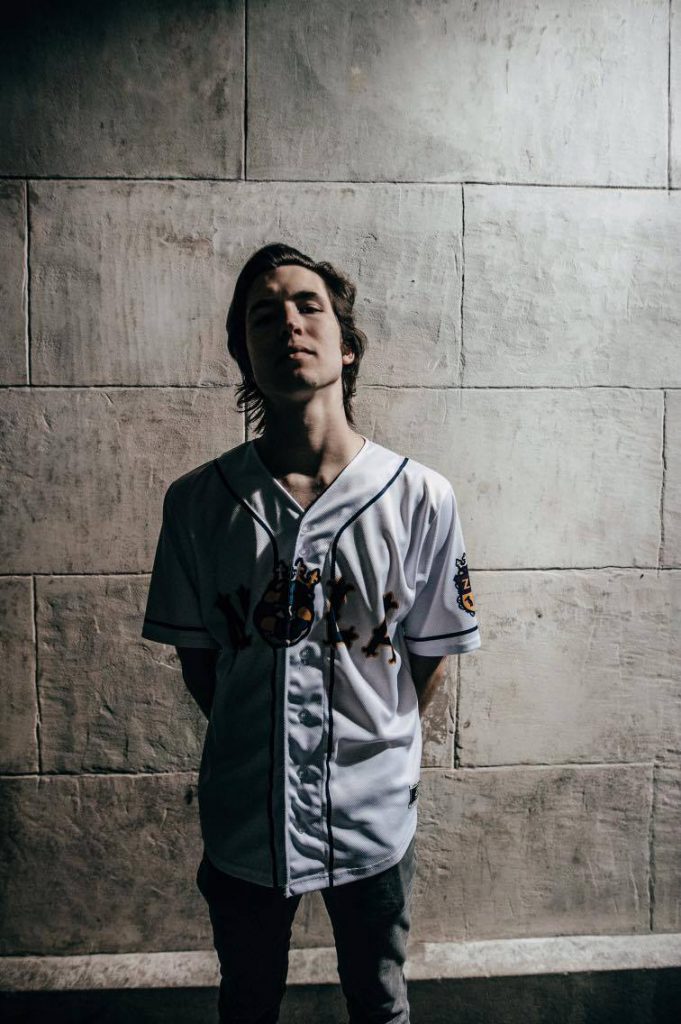 Where is a dream venue that you wish you could play in the future?
I would love to sell out the arena here in New Orleans. Outside of my home, I would love to sell out Madison Square Garden, or mainstage at EDC Las Vegas
Finally, what is your favorite flavor of ice cream?
Blue Bell Chocolate Chip Cookie Dough
---
Follow KLUTCH on Social Media: