Rising trap producer RamonPang has released his dreamy, experimental debut album Nature System on Tabula Rasa Record Company.
---
RamonPang is a Filipino left-field trap producer who first experimented with electronic beats back in 2016. After attending UC Riverside he moved back to Los Angeles in 2018 and began playing small shows and releasing tunes that were filled with his diverse range of influences. Today, he continues to be influenced by trap, developing his own style by combining elements of electronica, IDM, trap, experimental, ambiance, and organic sounds.
Last year, RamonPang continued his ascent through the ranks of the scene with the release of "Webs" and the Cascades EP while also releasing a number of mixes. And in 2021 he's clearly not slowing down, having recently been featured on BAAUER's BopFest and Brownies & Lemonade's OpenAux live stream as well that helped further showcase his eclectic, experimental style. Now, he's presented his debut album, Nature System, on Tabula Rasa Records Company, a collective centered around highlighting diverse artists.
With this album, RamonPang explores the duality of digital and organic sounds, which originally began as a coping mechanism for his anxiety during quarantine times. From individual songs such as "Gaussian Blur" to the album artwork which was also created by him, he truly explored the depths of his pandemic experience through a display of deep, intimate emotion. The album artwork itself was actually intended to create the experience of seeing the sunrise from his apartment window.
The beautiful sounds of Nature System create a dreamy soundscape, filled with elements including organic chimes, nature sounds, distorted drums, sharp granular synths, and intentional vocals that only draw you further in. Throughout the album, RamonPang takes those listening on the journey of an emotional outcry that becomes a meditative practice, finally leading to a state of bliss.
The album begins with "Re-Entering the Atmosphere" which immediately transports you to a surreal world. RamonPang offers up a sense of serenity as the vocals carry listeners through its runtime and set the stage for what's to come. Tracks found within Nature System such as "Indoor Sunset" and "Overview Effect" feel like a beachside cruise with distorted bass and synths that create a peaceful state of mind, while also allowing you to groove along with their funky beats. Meanwhile, songs like the aforementioned "Gaussian Blur" and "Students," which is a personal favorite, push listeners to take a moment of intense introspection.
Whether you've had a similar experience of self-reflection with anxiety or not, there is no doubt that these soundscapes from RamonPang will resonate in your core. Be sure to dive into the experience he created by listening to Nature System on Spotify or your preferred platform.
Stream RamonPang – Nature System on Spotify:
---
RamonPang – Nature System– Tracklist:
Re-entering the Atmosphere
Indoor Sunset
Thin Sand
Shimmer
Gaussian Blur
Students
Glass on Grass
Overview Effect
Webs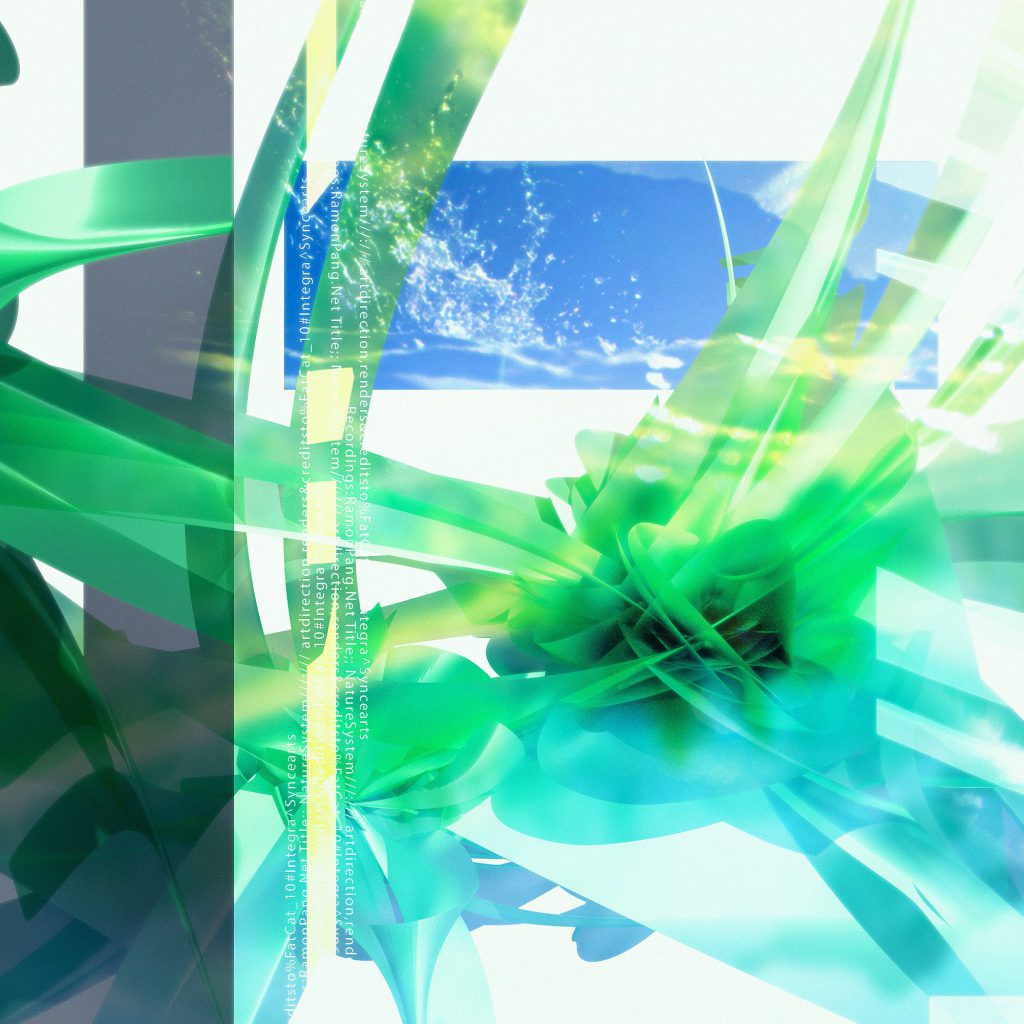 ---
Follow RamonPang on Social Media:
Website | Twitter | Instagram | Soundcloud | Spotify