Ghost In Real Life combines a range of influences to create the perfect soundtrack for your summer raves on The Invisible Enemy EP.
---
Rising bass music star Ghost in Real Life has shown signs of reaching levels of sonic grandeur and high energy vibes with a flurry of releases that include "I'm Tha Ghost," "Unholy," and "Who You Are." Now, she's continuing her ascent through the ranks of the scene with the release of her debut EP, The Invisible Enemy.
Out now on all platforms, this four-track EP feels like a true showcase of Ghost In Real Life's artistry and an introduction to fans of who she really is as a musician and creator. Drawing from her background at the Berklee College of Music as an engineering major as well as her time spent voraciously soaking up electronic music, The Invisible Enemy stands out as a unique musical encapsulation of her dual identities.
Each track has a lead-in that is reminiscent of symphonic compositions, showing off that she is not just a producer, but a musician. Creating the depth of emotion which will later be juxtaposed with her complex and incredibly hype drops, these original compositional elements – ranging from hypnotizing piano melodies to psychedelic vocals – provide an epic feeling that elevates this EP from your prototypical trap project. Ghost in Real Life also puts her abilities to collaborate on full display, working with BLZBO on "War Zone" and the EP's title track "The Invisible Enemy" with Lvrk to add even more depth to the release.
Relieving the emotional tension created by these classical-music-influenced introductions, each of her drops brings that energy back up, providing a release of catharsis that is fun and triumphant. Ghost In Real Life's engineering background especially shines through here, as it is the cleanness of her mixdowns that let her include a cornucopia of plucks, hi-hats, sound design, and more without creating a claustrophobic cacophony of noise.
Whether your 'invisible enemy' exists internally or externally, this EP will provide you with both the tranquility and courage needed to face it head-on, all while carrying a smile on your face. We can't wait to hear where her battles take her next. Listen to The Invisible Enemy on Spotify below, download or stream it on your favorite platform, and let us know what you think of this debut EP in the comments below!
Stream Ghost in Real Life – The Invisible Enemy on Spotify:
---
Ghost In Real Life – The Invisible Enemy – Tracklist:
Art of Destruction
Breath Sakura
War Zone feat. BLZBO
The Invisible Enemy feat. Lvrk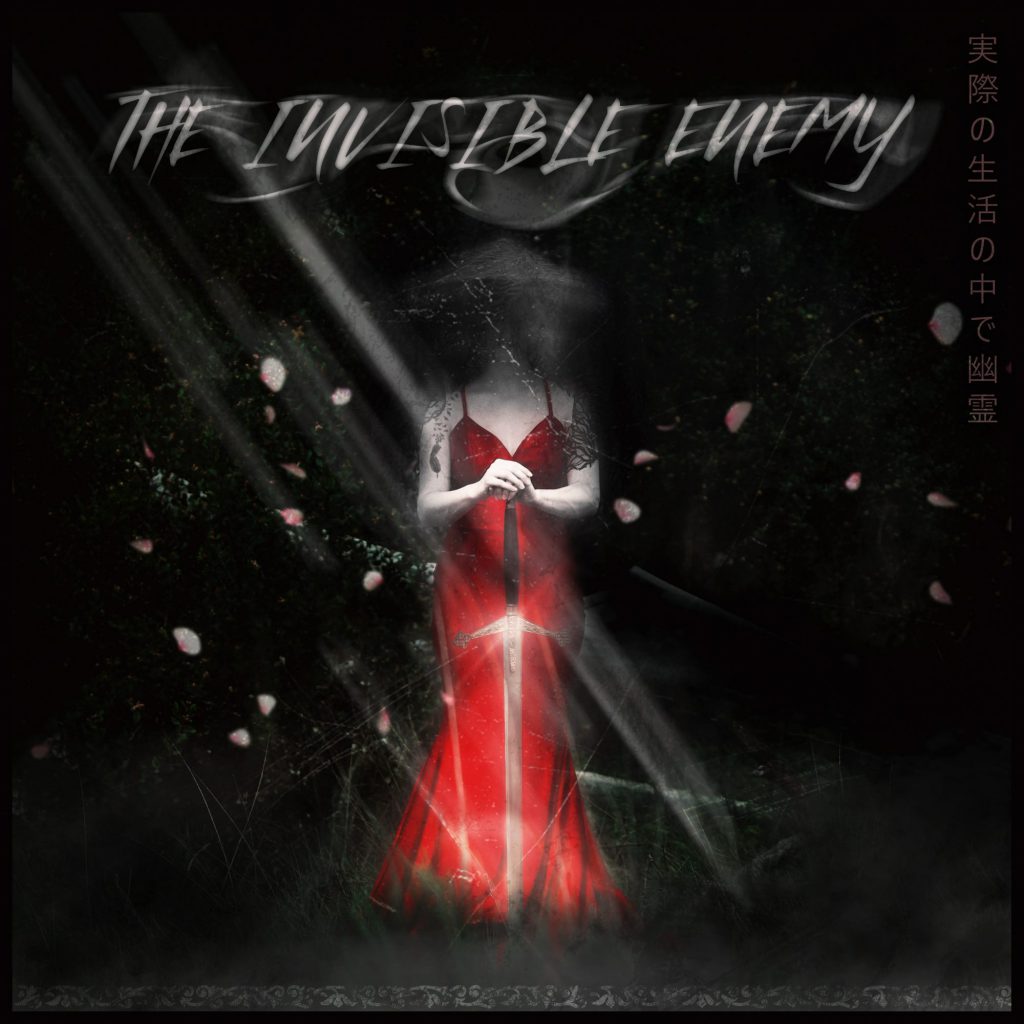 ---
Follow Ghost in Real Life on Social Media:
Facebook | Twitter | Instagram | SoundCloud