Graydient Collective's Gallery Sessions series is set to host Kindrid, Dezza, Equality, and NoVinum throughout the month of June.
---
If you've been missing out on the weekly streams over on Graydient Collective's Twitch channel, then there's no better time than now to get in a groove with them. The Gallery Sessions series has been filled to the brim with some of the most fantastic rising stars in the scene, and they're heating up even more during the first month of summer with a flurry of DJ sets.
Leading the charge and helping wash away the June Gloom on June 6 is Kindrid. Known for his dynamic style that has caught the ear of imprints like mau5trap, he's sure to brighten up your weekend and get your body moving with some tasty treats. Then, on June 13, powerhouse progressive artist Dezza will join in on the fun with a set that is sure to be brimming with sweet soundscapes to explore. If you want a taste of what he brings to the decks, give the guest mix he spun for us a listen because it's truly remarkable.
Related: Did you miss out on past editions of the Gallery Sessions series? Head over to Graydient Collective's YouTube channel to dive into the archived performances.
Then, Graydient Collective will take viewers from North America to Europe for a set from rising techno artist Equality on June 20. This German producer has impressed with his hard techno style that can be found on his recently released EP, Zerfall und Hoffnung, so expect plenty of energy in his set. And to close out the month on June 27 is another round of sounds from NoVinium who consistently has impressed upon each appearance during the series so far. Don't sleep on his set, it's sure to be plenty of fun!
Make sure to follow Graydient Collective on Facebook and Twitch so you know the moment they go live, watch each episode below, and stay tuned for more from this fantastic group of artists in 2021!
Tune in to Graydient Collective's Gallery Sessions series on Twitch:
---
Graydient Sessions – June 2021 Schedule: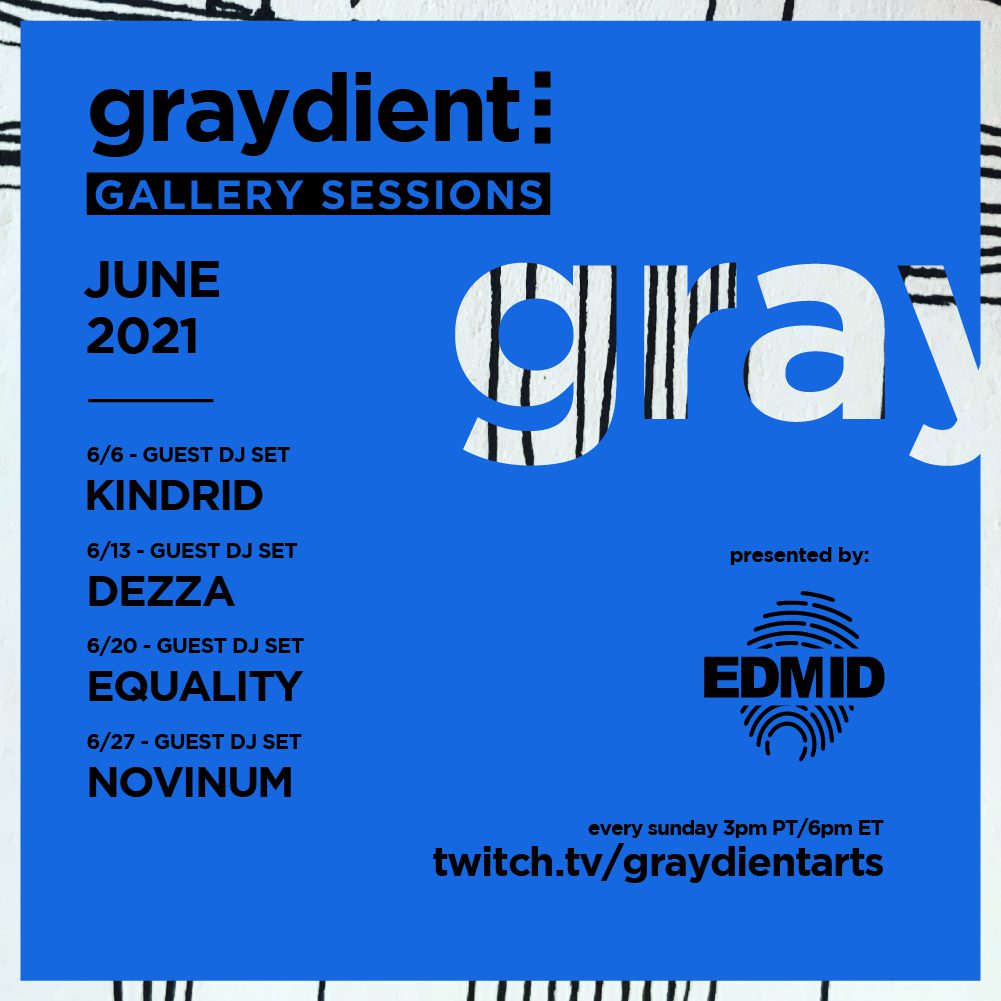 ---
Follow Graydient Collective on Social Media:
Website | Facebook | Twitter | Instagram | SoundCloud | YouTube | Twitch