Looking for some beats to get you through the week? Let Bellaire take you on a Date at the Disco and listen to his latest release!
---
Those who are familiar with the history of dance music will know that the roots of genres like house and techno are firmly in the realm of disco. While the bright, fun-loving tracks and bands of the '70s might be in the rearview mirror for some, the scene has seen an explosion of disco-influenced tunes as of late with many artists turning their attention back to the genre that made raving possible. Now, French house producer Bellaire is looking to make his mark on the scene with his latest release Date at the Disco.
Since first emerging back in 2017, Bellaire has brought his vibrant sound to speakers near and far with releases like "Paris City Jazz" and EPs including Saint Amour and Contrasts. These fresh tracks were dripping in influences from the days of yesteryear as the Lille-based producer flexed his own study of music history and twisted elements to create something new. The Date at the Disco EP carries along with similar soundscapes in mind as he lays down funky, groovy beats throughout its runtime that will brighten up anyone's day.
Leading the EP is "Daytime" and much as its name implies this tune is perfect for those sun-soaked days spent dancing at an open-air party. Featuring strings, a bumping bassline, and a touch of guitar and piano, it's a solid summer jam. "My Love" and "French Coast" arrive in style with their own unique twists and elements layered in to continue the path deeper into a disco haze.
Then, Bellaire offers up an onslaught of collaborations that truly blast this EP off to space. "Hot Summer" with Venessa Jackson is a certifiable heater that picks up the pace and will quickly ignite any dancefloor where it gets played. Jackson's vocals and the flute solo make this track stand out among the rest, but that's not to say that "Trumpet Call" with Roy Markson or "Ride It" with Amy Douglas aren't fantastic as well. "Trumpet Call" brings a touch of big band style along with it as the brass instrument becomes the focus, while "Ride It" brings listeners straight to a smoke-filled nightclub with gyrating bodies near and far.
Capping off the EP is a bonus tune titled "Suzie" that sees Bellaire team up with Emma Hoet and BLOWSOM. The bassline on this tune is sublime and the spacey sounds that echo in and out add an extra layer to the fun, but the back and forth vocals are what will have listeners coming back for another round. You'll find yourself singing along to this one as you drive to the next party this summer, give it a spin, you won't regret it.
Listen to Date at the Disco EP on Spotify or your preferred platform, and let us know if you're busting a move to these tunes in the comments!
Stream Bellaire – Date at the Disco EP on Spotify:
---
Bellaire – Date at the Disco EP – Tracklist:
Daytime
My Love
French Coast
Hot Summer w/ Venessa Jackson
Trumpet Call w/ Roy Markson
Ride It w/ Amy Douglas
Suzie (Bonus Track) w/ Emma Hoet and BLOWSOM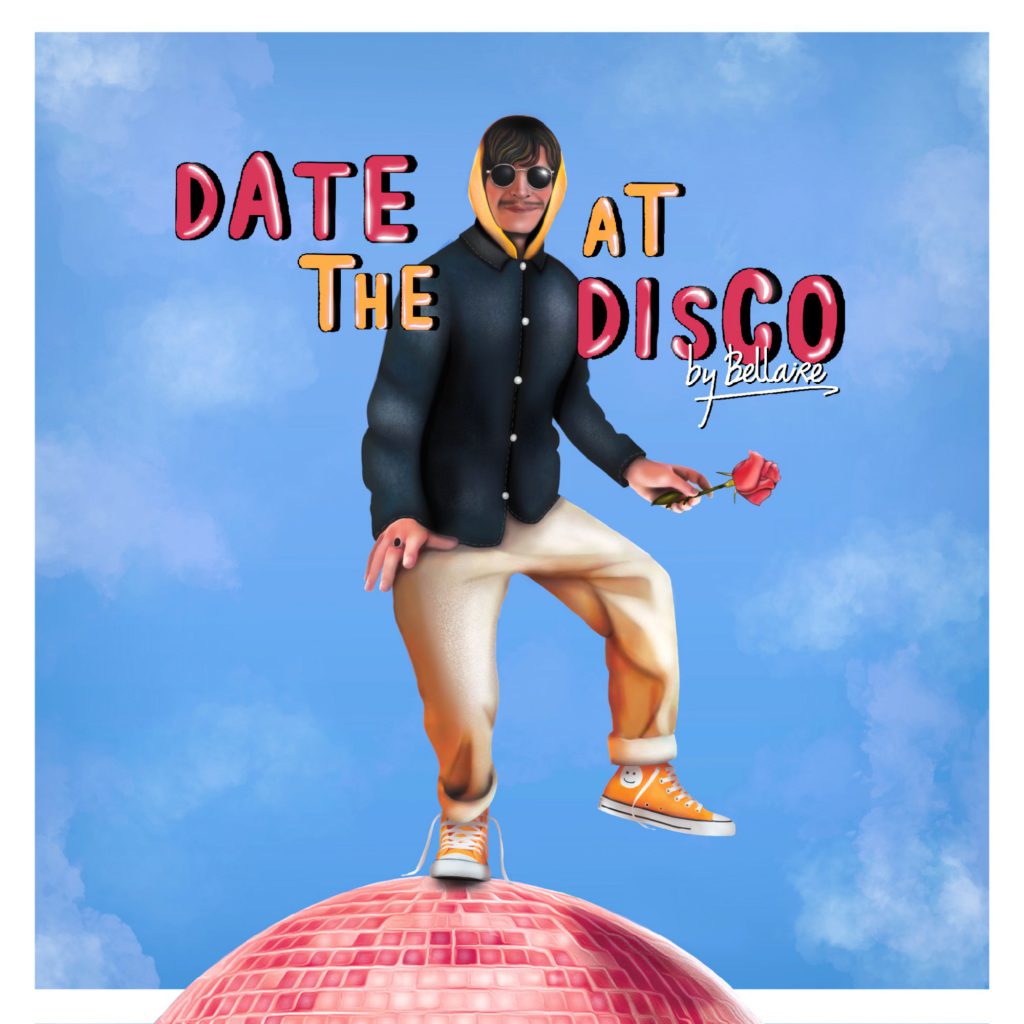 ---
Follow Bellaire on Social Media:
Facebook | Instagram | SoundCloud | YouTube