Gather up your friends and get ready to bust a move because IN / ROTATION is back with a new pack of rising stars on Rotate Vol. 6!
---
When you take a look at the history of IN /ROTATION's Rotate series, you'll quickly discover that the label has a sharp ear for finding talent that raises our eyebrows and urges us to make a beeline straight for the dancefloor. Now, after five fresh volumes, Rotate Vol. 6 has arrived in style with everything from tech house to bass house as the colorful, motley crew of artists pulls out all the stops.
Are you in the mood to let your freak flag fly? Then you're going to want to pay close attention to the work from Chapter & Verse, Crossnaders, Kitone, and Norsheep. These guys are all incredibly serious about making you groove and these selections are determined to pull out the weirdo within while reflecting our inner badass. In fact, the lyrics from Chapter & Verse's "Whatever I Choose" remind us that "Ima do whatever I want, whatever I choose." If you're not harming anyone, these are words to live by on the dancefloor and beyond.
Do you want to kick back and let the smooth house kick wash over your soul? Let yourself sink into JustLuke, Ludo Locoste, and Local Singles' offerings. Their tunes have a way of lifting us up off of the solid ground and placing us into a house-fueled daydream, both beautiful and fierce. You're going to want to fill up your cup with your favorite cocktail and make your way out under the sun as you enjoy the rhythms that feed the soul.
Finally, are you the type that desire's something with an edgy punch? If you answered yes then San Pacho, Dark Cities, and Krooner have got exactly what you're feening for. Hold onto your hat as you dip into a subterranean realm filled with low octave basslines and mystical undertones. It would be wise to spin these productions during the bewitching hours of the night when debauchery is afoot and you're willing to get down and dirty.
Whatever your pleasure, IN / ROTATION's Rotate Vol. 6 is your one-stop shop. So, if you're ready to shake what your momma gave you then let's cut the chatter and get into what you came here for. Grab a copy on your favorite music platform, stream the album below, and tell us about your favorite tracks in the comments!
Stream Rotate Vol. 6 on Spotify:
---
IN / ROTATION – Rotate Vol. 6 – Tracklist:
Chapter & Verse – Whatever I Choose
Crossnaders – About It
JustLuke – Eat The Beat
San Pacho – Tell You
Kitone – Punch Box
Ludo Lucoste – Crystal Clear
Dark Cities – Don't Mind
Norsheep – Don't Know
Krooner – Live It Up
Local Singles – Mirrors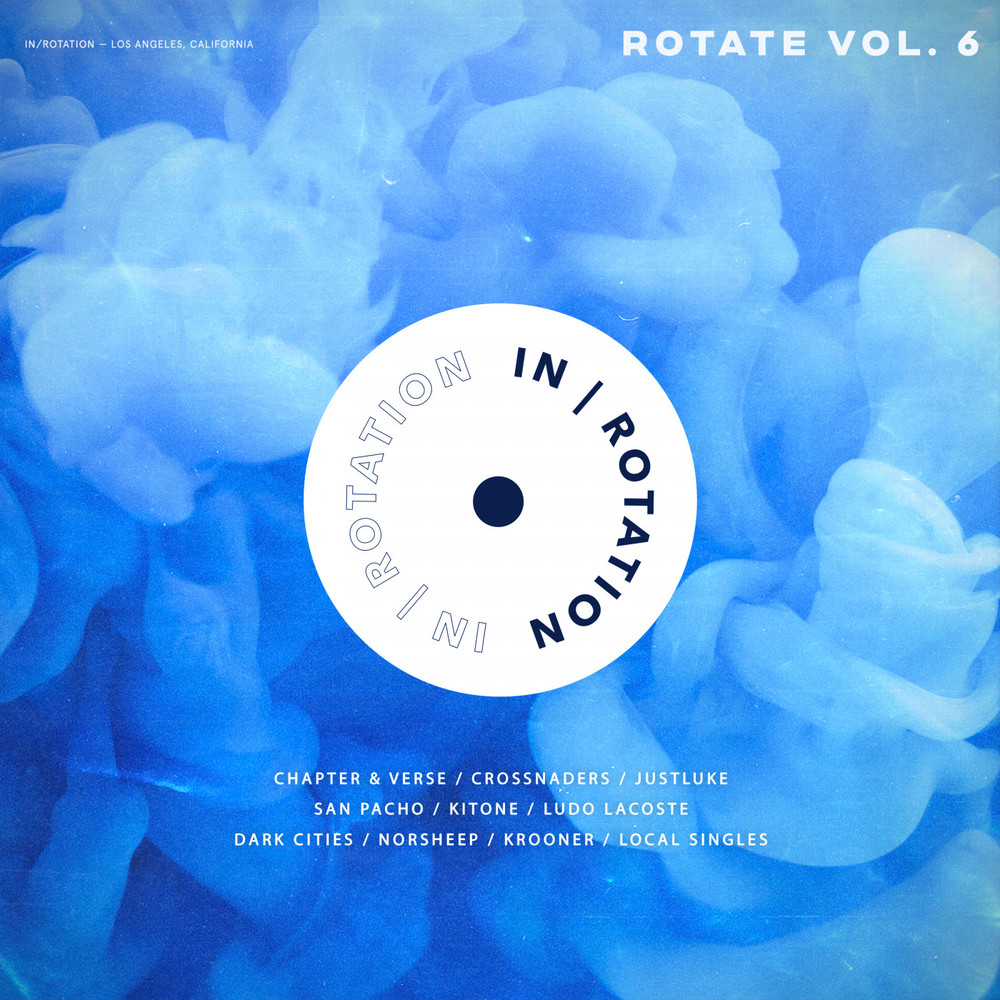 ---
Follow IN / ROTATION on Social Media:
Facebook | Twitter | Instagram | SoundCloud