Monstercat Silk puts a bow on their Spring Selections series with its fifth volume featuring Aleyum, Matt Leger, Meeting Molly, and more.
---
Since its debut back in 2015, the Spring Selections series from Silk Music, now Monstercat Silk, has delivered serene beats from artists for fans to feast on. Featuring producers who are rising through the ranks and others who are renowned, the series has been a fitting home to showcase unique soundscapes that allow listeners to take a moment to breathe and immerse themselves in electronic beats.
Now, Monstercat Silk has unveiled the fifth installment of Spring Selections and announced that it would also mark the end of its run. The final installment buts a bow on the series in style and comes bearing the gift of six fresh tunes and remixes, along with two extended cuts as well. Emotional to its core, the beats found within it offer up a journey into the melodic realm that those who listen to won't soon forget.
Leading the way is Matt Leger with his remix of "Painting The Skies." While the original was created by Robert Nickson under his RNX alias, the sounds on this fresh cut, and its extended remix, will give anyone a warm, comforting hug with its pensive piano notes and pads. Meeting Molly enters the fray next to guide listeners to the next immersive soundscape to explore with a stunning remix of Odsen's "In My Bones" that is atmospheric to its core.
Turning it down a notch is Stan Chetverikov, who evokes a sense to explore regions previously unknown on "A104." This tune is chilled out and perfectly fitting for play as you watch the world drift away after setting off to your next destination. Soon after, Aleyum urges listeners to look up at the cosmos above with "Gazing At Space." A personal favorite on the release, its ambient soundscape is filled with spacey sounds that will leave you wondering what really is out there in the depths of the galaxy and beyond. Perhaps there are other planets out there just like our own pale blue dot that's teeming with life and its own fantastic music.
The emotions of yearning for reaches beyond our sightline continue on "Distant Shores" by Jani R and Kevin Paczesny. Another tune that warms the soul but is cool to the touch, you can almost imagine what it's like on a sandy beach filled half a world away from your current location. Maybe it's the coast of a continent, or perhaps a tropical island in the Pacific Ocean, but the imagery of waves crashing down on a desolate beach fills the mind. Then, in harmony with the previous tune, Aleyum and Kevin Paczesny team up for "Sailing South" to bring the series to a fitting close. Will you be setting off on the journey with them?
Listen to Spring Selections 05 on Spotify or your favorite platform, and let us know which track stood out to you the most in the comments!
Stream Monstercat Silk – Spring Selections 05 on Spotify:
---
Monstercat Silk – Spring Selections 05 – Tracklist:
RNX – "Painting The Skies" (Matt Leger Remix)
Odsen – "In My Bones" (Meeting Molly Remix)
Stan Chetverikov – A104
Aleyum – "Gazing At Space"
Jani R & Kevin Paczesny – "Distant Shores"
Aleyum & Kevin Paczesny – "Sailing South"
RNX – "Painting The Skies" (Matt Leger Extended Remix)
Odsen – "In My Bones" (Meeting Molly Extended Remix)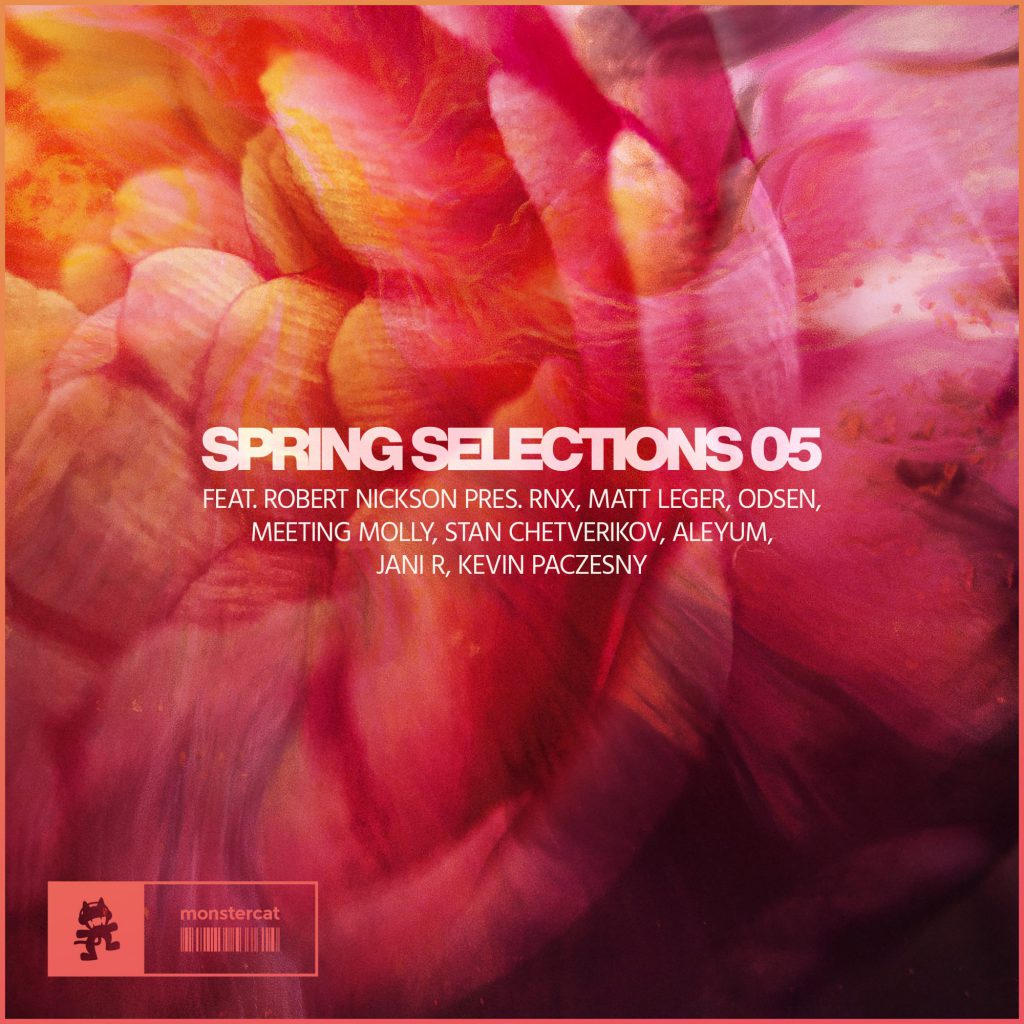 ---
Follow Monstercat Silk on Social Media: